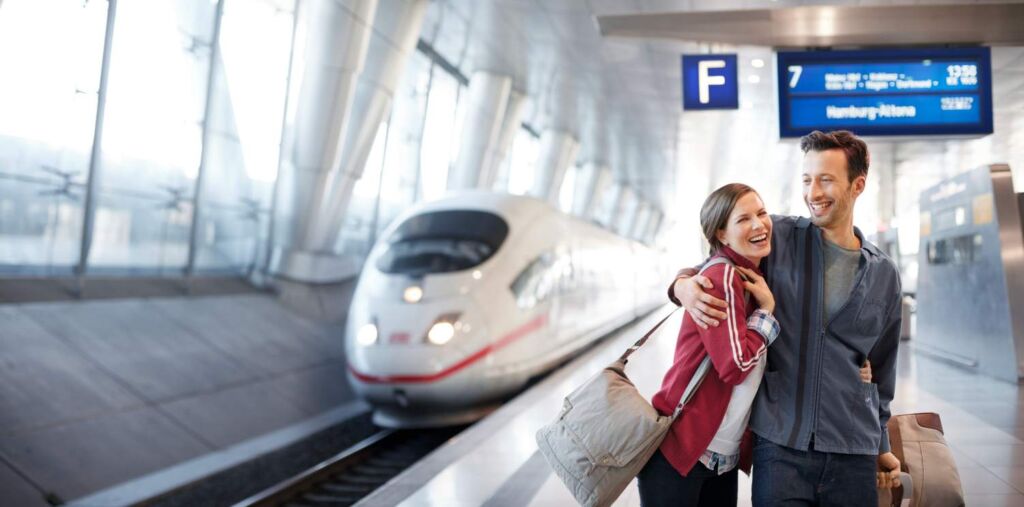 Here are the top youth destinations in Europe, as voted by young people aged 18-35, based on factors such as the quality of events, the presence of university campuses, a vibrant community and cultural scene, youth-led projects, affordable accommodation options, and a wide range of bars, restaurants, and activities. These European cities offer an exciting and fulfilling experience for young travelers.
Top 10 Best Youth Destinations in Europe:
1. Nijmegen, Netherlands
Our city offers a vibrant atmosphere with a thriving student population, a wide variety of events and festivals, and an abundance of trendy hot spots and charming restaurants. You can enjoy the sandy city beach by the river Waal or unwind at one of the many delightful sidewalk cafes. Nijmegen also boasts an extensive selection of both well-known chain stores and charming specialty shops, ensuring a fulfilling shopping experience whether you're here for a day or a weekend. And of course, indulging in the diverse culinary offerings at the numerous restaurants and cafes is a must-do in Nijmegen.
2. Leuven, Belgium
Welcome to Leuven, one of the the top youth destinations in Europe, a picturesque city nestled in the heart of Belgium, making it an ideal destination for an exciting city break with friends, family, or even on your own, any time of the year. With its rich and diverse offerings in heritage, art, culture, science, beer, gastronomy, and shopping, this town invites you to explore and wander. What's more, Leuven is easily accessible, and everything is conveniently within walking or biking distance.
As soon as you step out of Leuven Railway Station, you'll instantly sense the hip and urban vibe blended with a historical setting, captivating you with its vibrant energy. With 157 nationalities representing a diverse range of backgrounds, Leuven's 21st-century-old university town thrives with a multicultural heartbeat.
Immerse yourself in the city's old-world grandeur as you stroll along cobblestone streets, marvel at beautiful churches, admire the Gothic Town Hall, explore the University Library, visit the Great Beguinage, and discover Park Abbey. And despite its age, Leuven's soul remains forever youthful, exuding a dynamic ambiance that can be felt throughout the city.
Indulge in a delightful shopping experience in the charming, car-free shopping streets, offering everything from eco-fashion to popular chain stores, local markets with fresh produce, and souvenir and gift shops.
Leuven is renowned for its chocolate, beer, and gastronomy, so be sure to visit one of the many cozy cafes and charming restaurants that can be found on every corner. As the home of the legendary and world-famous Brewery Stella Artois, Leuven boasts an incredibly rich brewing history dating back to 1366! It is undoubtedly the beer capital. Witness the local breweries in action, and after your tour, savor a wonderful beer, truly embracing the local brewing culture.
3. Split, Croatia
Split, Croatia, is a vibrant and teen-friendly city that your teenagers will absolutely adore. It offers a wide range of activities that cater specifically to their interests. For instance, they can embark on an exciting 2-hour Game of Thrones Tour, where they will have the opportunity to visit the actual filming locations of this renowned series.
Additionally, your teens will thoroughly enjoy exploring the city while engaging in a stand-up paddle tour. This unique experience allows them to have fun, exercise, and take in the beautiful sights all at once. Younger ones will be thrilled to partake in the "pirate cruise with lunch & drinks" aboard a replica of Christopher Columbus's boat, while parents can unwind with a cocktail at one of Split's finest hotels.
For a culinary adventure, the whole family can indulge in a Culinary Tour and savor the famous and healthy Mediterranean cuisine that Split is known for.
4. Amsterdam, The Netherlands
Amsterdam has always been a welcoming city for young people, where endless possibilities and constant movement create an exciting atmosphere. The city attracts millions of young students participating in the ERASMUS program, offering them the opportunity to gain independence and explore life away from their parents.
For teenagers with a keen interest in history, a visit to the Van Gogh Museum and a guided tour of the Rijksmuseum are must-see experiences. Sports enthusiasts can book tickets to the renowned "Amsterdam Arena Stadium" to witness thrilling athletic events. Families can enjoy a delightful outing at Madame Tussauds or embark on a captivating canal cruise, immersing themselves in the charm of Amsterdam's waterways.
Ensure the best experience in Amsterdam by booking your flight tickets, hotel accommodations, and activities at the guaranteed best prices. We recommend staying at the Monet Garden Hotel Amsterdam for its exceptional location and excellent value for money.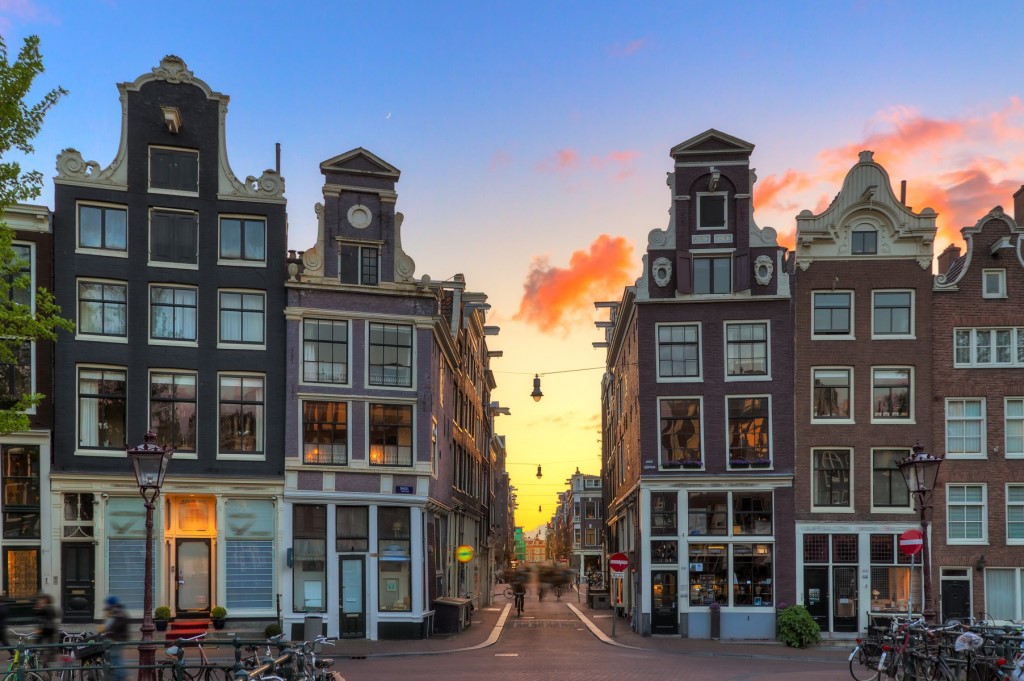 5. The Algarve, Portugal
The Algarve is undoubtedly one of Europe's premier destinations, offering a unique appeal that caters to individuals of all ages, from children to grandparents. It has garnered widespread adoration for a multitude of reasons that are easily understandable. The region boasts breathtaking natural beauty, providing opportunities to witness dolphins and explore enchanting islands like Deserta Island. Authentic markets offer an abundance of fresh and affordable fruits and vegetables, while the Algarve's stunning beaches beckon visitors to unwind and relax.
To ensure an unforgettable experience in the Algarve, secure your accommodations, whether it be a hotel, apartment, guesthouse, or B&B, as well as your preferred activities and flights, all at the best prices guaranteed.
6. London, England
London undeniably holds the top spot as the preferred destination for teenagers. Thanks to television series, they are already well acquainted with the iconic landmarks of the city and relish the opportunity to capture themselves in selfies against the backdrop of the immense advertising screens of Piccadilly Circus or retrace the steps of the Beatles at Abbey Road, the most renowned pedestrian crossing worldwide.
Moreover, they can explore the charms of London from the captivating heights of the London Eye or immerse themselves in the cultural richness of one of Europe's most exquisite museums, the Tate Modern. Movie enthusiasts can indulge in a tour of Warner Bros. Studios to witness the behind-the-scenes magic of Harry Potter. For those yearning to catch a glimpse of celebrities, a venture through the streets of Notting Hill playing the role of a paparazzo is the way to go, or alternatively, they can secure their online tickets to Madame Tussauds for a chance to encounter lifelike wax figures of their favorite stars.
7. Milan, Italy
Milan stands as the ultimate destination where all paths converge. This vibrant city serves as a muse for renowned designers, stylists, filmmakers, musicians, and globetrotters from every corner of the globe.
Provide your teenager with an unforgettable experience in one of Europe's finest destinations by securing the best guaranteed prices for hotels and flights to Milan. Elevate their stay to extraordinary heights by arranging essential activities such as tickets to access the breathtaking rooftop of the Duomo, a captivating day trip to the enchanting Lake Como, a shopping expedition to the Serravalle Designer Outlet, or even an immersive cooking class to master the art of traditional homemade pasta.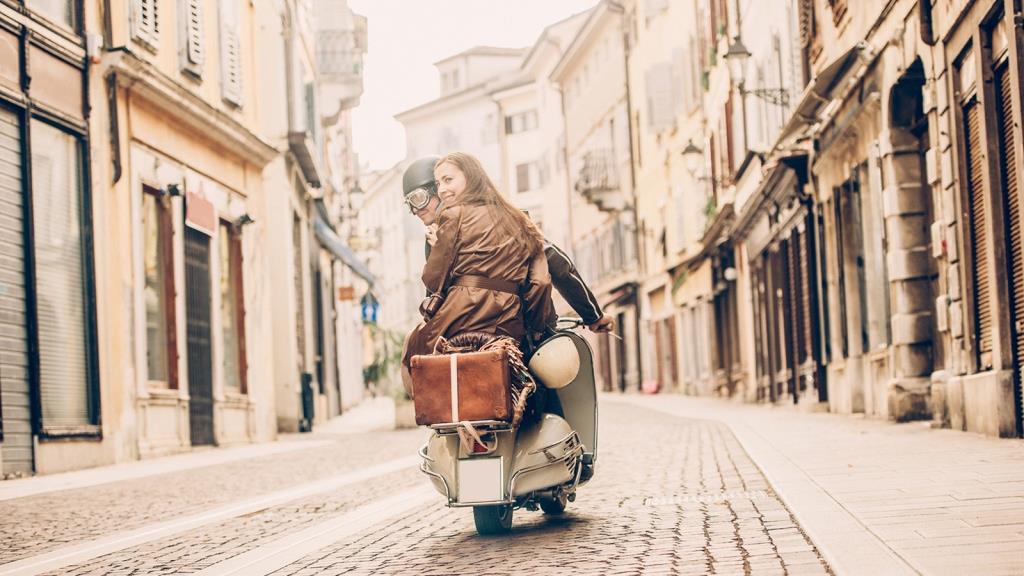 8. Berlin, Germany
Berlin exudes a dynamic, artistic, and trendy atmosphere, while also boasting a wealth of historical significance. We highly recommend exploring the Berlin Wall, not only to understand its profound symbolism but also to marvel at the captivating artistic creations that adorn the remaining sections of this infamous barrier.
In addition to the well-known attractions, there's a hidden gem that is bound to captivate your teenagers: the "Computerspielemuseum," a museum dedicated to computer games. Unlike conventional museums, here you can actively engage by playing most of the exhibited games, offering an exciting and immersive experience.
To conclude your day on a memorable note, pay a visit to the Tv Tower Berlin. Ascend to its summit during sunset, granting you a breathtaking panoramic view of the entire city, casting a golden glow upon Berlin's landscape.
9. Rome, Italy
Presenting your teenagers with a trip to Rome is akin to presenting them with everlasting memories. Embark on a journey to visit iconic landmarks such as the Coliseum and the Trevi Fountain. Indulge in mouthwatering pastas and pizzas, their favorite culinary delights, and don't miss out on the opportunity to savor calzones filled with ricotta and Nutella, a unique treat found exclusively in Rome! Stroll through the streets of this captivating city, which serves as an authentic open-air museum, brimming with history and beauty at every turn.
10. Turin, Italy
The timeless allure of Italy's former capital continues to captivate travelers from across the globe year after year. Turin, one of the top youth destinations in Europe, with its rich heritage, offers an array of delightful experiences for families to enjoy. Immerse yourselves in the wonders of the Egyptian Museum, home to fascinating artifacts, or embark on a pilgrimage to the legendary "Juventus Stadium" for an unforgettable sports adventure.
Exploring the city aboard a historic tram adds a touch of nostalgia and charm to your journey. And if the weather takes a turn, fear not, for you can opt for an underground tour of Turin, guided by a knowledgeable local, delving into the intriguing tunnels and subterranean cellars that lie beneath the city's surface.