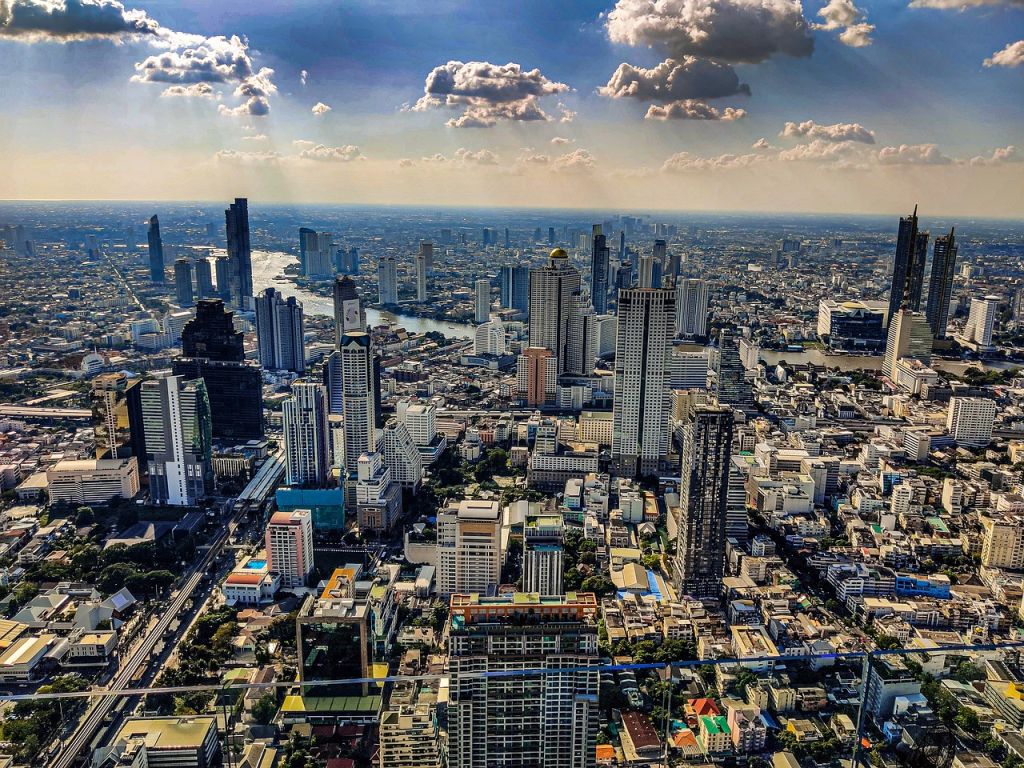 InterContinental Hotels & Resorts has officially reopened InterContinental Bangkok, the most renowned five-star luxury hotel in the heart of Bangkok, following an extensive multimillion-dollar renovation and a stunning transformation.
Situated in Bangkok's Central Business District, right next to the BTS Chidlom Skytrain, InterContinental Bangkok offers convenient access to the city's main shopping destinations and prominent business hubs. With its presence shaping Bangkok's skyline for over two decades, the recent multimillion-dollar renovation and remarkable transformation have elevated InterContinental Bangkok to new heights, establishing it as a sophisticated and contemporary haven for modern living.
The hotel has made a resurgence by incorporating artistic elements inspired by the splendor of Bangkok's magnificent palaces, cultural landmarks, and its renowned skyline. It now offers 381 completely renovated luxury guestrooms, including Club InterContinental rooms and a variety of suites.
As guests step into the lobby, they are greeted by a remarkable centerpiece—an exquisite chandelier reminiscent of the intricate Phuang Malai garland, symbolizing the warm hospitality that Thailand is renowned for. Throughout the hotel, the walls and ceilings showcase the country's heritage and culture, featuring traditional floating flowers and the famous Kranok patterns originating from the Sukhothai Kingdom. In addition, carefully curated modern abstract art pieces and locally crafted artworks capture the essence of Thai welcoming ceremonies and immerse travelers in the nation's vibrant cultural tapestry.
World-Class Dining
Unique dining experiences will transport guests from west to east at the hotel's seven dining and bar concepts teamed by some of the most highly skilled head chefs with Michelin-star restaurant leadership experiences, including:
SoCal: the debut of the city's first California-inspired restaurant which features over 50 California wine selections as well as a cuisine and mixology with a variety of fresh flavours, sustainable seasonal produce. Signature dishes include lobster tostada, grilled octopus, pork belly tacos, cioppino seafood stew and slow cooked lamb neck.
Espresso: An authentic all-day dining with live cooking stations offering quality ingredients, inspired by the street markets of Bangkok where every meal is a journey and a well-travelled experience.
Fireplace Grill and Bar: Quality classic European dishes since 1966 such as perfectly grilled steaks and seafood.
Summer Palace: Authentic Cantonese cuisine, exquisitely prepared dim sum and specialities of meals skilfully crafted by talented chefs in a live kitchen atmosphere.
Hotel facilities
Guests have access to a wide range of facilities and on-site amenities, including:
Oasis: A reimagined rooftop pool delivering panoramic views of Bangkok's skyline.
Spa InterContinental: A full-service spa offering HARNN body treatments and Elemis facial treatments. A total of nine treatment rooms including three couple rooms and a traditional Thai massage room.
Infinity Fitness: A 24-hour state-of-the-art fitness centre with an extensive team of private trainers.
Meeting and Events: A variety of 19 function rooms, meeting and event spaces, including the Grand Ballroom which accommodates up to 1,000 guests.