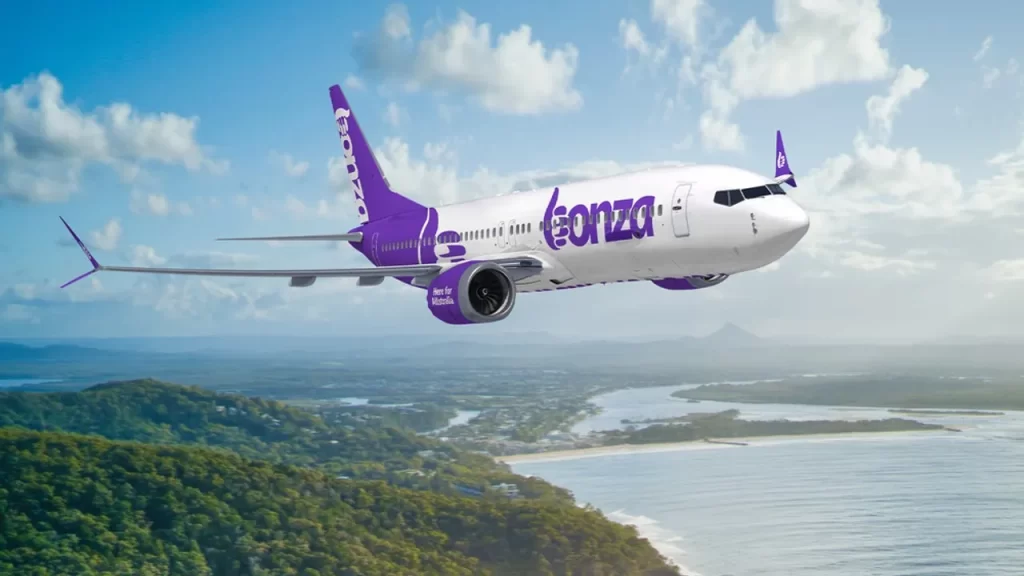 Bonza service will run two times a week, specifically on Mondays and Thursdays, giving travelers the opportunity to spend extended weekends in both destinations.
Greeting the flight filled with passengers in Port Macquarie were Gordo and Lucy Gamsby, local performers who expressed that the flight would bring significant change for the local community and the arts industry. The duo is responsible for organizing the Tortuga Festival and performing at Port Macquarie's Art Walk, which takes place every June.
"Our team of legends are thrilled that Aussies are embracing Bonza as we continue our mission to provide affordable air travel to the many, not the few," added Jordan.
Customers onboard were a mix of people mostly travelling for holiday and visiting friends and family. They were treated to a performance by the Gamsby duo as they disembarked the aircraft.
Port Macquarie Hastings Council CEO Dr Clare Allen said the arrival of Bonza from Melbourne would ignite great interest among locals.
"Bonza's arrival today from Melbourne Airport is a game-changer for our region, providing for the first time in history a direct link between the Port Macquarie Hastings and Victoria," she said.