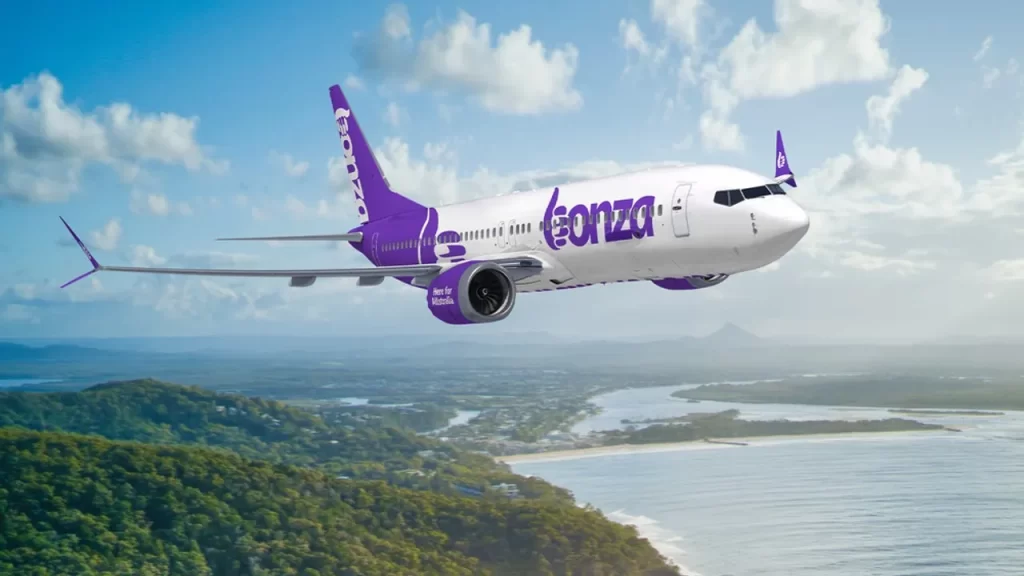 Australia's newest airline Bonza has today sweetened the deal for Aussie travellers by putting its Melbourne base on sale with some routes available to travel for Easter. Twelve routes to 11 destinations have been added to the Fly Bonza app with prices starting from $49 to $89 per person one way.
Today's news comes as Bonza continues to get wheels up across its route map of 17 destinations and 27 routes including its first flight to Victoria on Tuesday when the inaugural Sunshine Coast to Avalon took flight. Yesterday, the purple party continued as Bonza arrived into Townsville for the first time and tomorrow, the airline touches down with customers for the first time in Rockhampton.
"Today is a huge day for Aussie travellers as we deliver on our promise to make air travel accessible to the many, not the few," said Carly Povey, Chief Commercial Officer at Bonza.
"Today millions more Aussies have the chance to book a low cost flight to see a loved one or explore their own backyard. As a proud Melbournite, I'm very excited to have the opportunity to fly directly to regional destinations to catch some winter sun in Queensland or explore the wine region of Mildura," added Povey.
Today's news means all of Bonza's initial routes are now on sale with Aussies said to be embracing the airline's app first approach.
"The routes on sale today use our Melbourne based crew and aircraft including our fourth plane, Malc, named after a dear legend who recently passed away," said Povey.
Travellers can book now for Easter, July and September school holidays with flights available until the end of October. The first flight from Melbourne Airport is confirmed for 30 March and travellers are encouraged to get in quick to be part of Australian aviation history that day.
Routes released for sale today:
From/to Melbourne
Bundaberg: fares from $89, 2 flights per week, from 10 May 2023
Gladstone: fares from $89, 2 flights per week, from 11 May 2023
Mackay: fares from $89, 2 flights per week, from 23 May 2023
Mildura: fares from $49, 3 flights per week, from 8 May 2023
Port Macquarie: fares from $69, 2 flights per week, from 4 May 2023
Rockhampton: fares from $89, 3 flights per week, from 11 April 2023
Sunshine Coast: fares from $79, 4 flights per week, from 30 March 2023
Tamworth: fares from $59, 2 flights per week, from 2 May 2023
Toowoomba Wellcamp: fares from $79, 4 flights per week, from 17 April 2023
From/to Toowoomba Wellcamp
Melbourne: fares from $79, 4 flights per week, from 17 April 2023
Townsville: fares from $69, 2 flights per week, from 19 April 2023
Whitsunday Coast: fares from $59, 2 flights per week, from 21 April 2023
From/to Tamworth
Sunshine Coast: fares from $49, 2 flights per week from 6 May 2023
Melbourne: fares from $59, 2 flights per week, from 2 May 2023