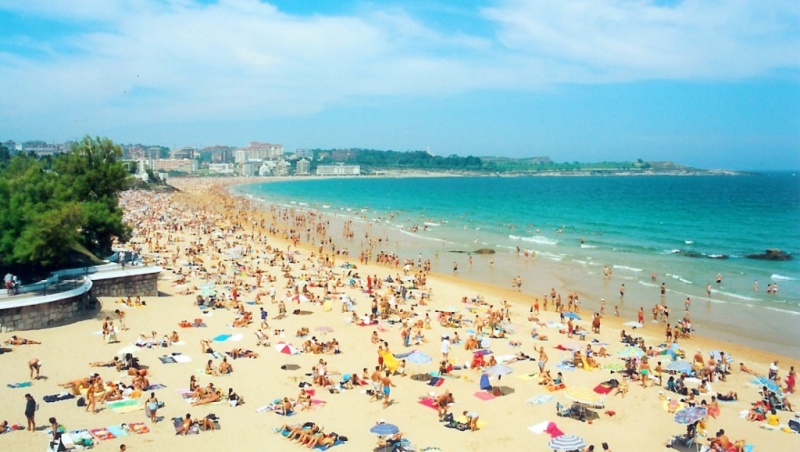 According to a study done by the Center for Soil Policy and Valuations (CPSV) of the Catalonian Polytechnic University (UPC), the Spanish summer season in major Spanish cities has grown from 90 to 145 days in the past half-century. In other words, Spanish summer has been extended by two months if weather conditions and temperatures are considered.
The academic work found that long-term measures indicate an average increase of temperatures of 3.54 degrees in the period 1971 to 2022, with urban areas being the most affected by this upward trend. The overall effect is that they have become less hospitable and harder to inhabit as a result.
Tropical nights – also on the increase
The analyzed data shows that the most pronounced temperature surges in the study period have occurred in the following cities: Palma and Barcelona (day and night), Murcia (day) and Ciudad Real, Zaragoza and Madrid (night).
Those indications remind us that the summer effect extends to the nighttime as well, with the term "tropical nights" becoming increasingly common in weather forecasting. A tropical night is a night during which temperatures do not fall below 20 degrees Celsius, meaning people do not get to feel any relief from the scorching power of the sun even after it has set down.
The average number of said nights has also grown in the past 50 years, from 45 to 63, since sultry nights are a phenomenon that commonly accompanies heat waves.
According to the results of the study, the increase in temperatures, especially in the case of extreme events such as heat waves, in addition to the discomfort they generate, are a marked risk factor for increased mortality. According to the information provided by the database, during the summer of 2022, there were an additional 22,249 deaths compared to the expected mortality, of which a minimum of 4,732 were due to the high temperatures.