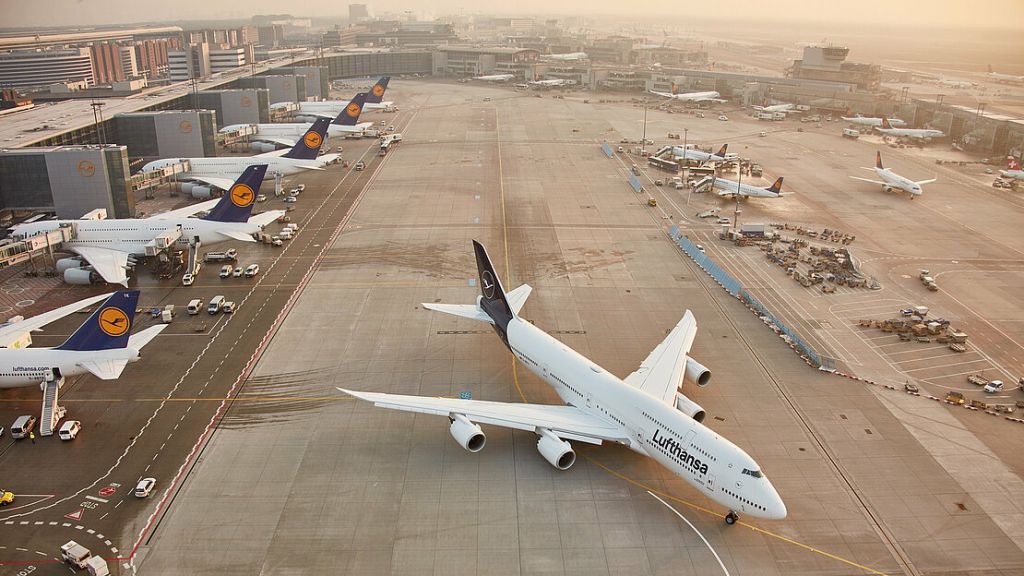 The Lufthansa Group and the Karlsruhe Institute of Technology (KIT) are collaborating on a unique project to convert a Lufthansa Airbus A350-900, nicknamed "Erfurt" (registration D-AIXJ), into a flying climate research laboratory. Recently, a crucial milestone in the project was achieved as experts from the Lufthansa Group successfully tested the specially designed measuring probe system for the project on the lower fuselage of the A350 during a flight program coordinated with certification authorities over southern Germany.
The measuring system is the most complex of its kind and includes air inlet sensors for high-frequency and -precision measurement of pressure and temperature. Airbus will begin collecting comprehensive climate data during regular passenger flights for the European research infrastructure IAGOS-CARIBIC starting in 2024.
Over the next few months, a measurement laboratory weighing around two tons and specially developed for the project will be set up. Some 20 measuring instruments will be installed in the laboratory, which will later be loaded into the cargo hold as a cargo container and connected to the measuring system on the outer fuselage of the aircraft.
Next year, this high-tech laboratory will take off for the first time and collect climate data on selected flights in Lufthansa's worldwide scheduled operations. The laboratory continuously records more than 100 different trace gases, aerosol, and cloud parameters from the ground to the tropopause region at an altitude of nine to thirteen kilometers. What makes it special: Climate-relevant parameters can be recorded at this altitude with significantly higher accuracy and temporal resolution on board the aircraft than would be possible with satellite- or ground-based measurement systems.
"We want to make flying more sustainable. That is why we have been supporting climate research for decades. The conversion of our Lufthansa Airbus A350 into a climate research aircraft is a globally unique project in which colleagues from a wide variety of areas at Lufthansa have been working together with partners in science for years. Our aim is to make a valuable contribution to climate research. The data that our aircraft will collect worldwide in the future will help to improve today's atmospheric and climate models and thus their informative value for the future climate on earth," says Jens Ritter, CEO Lufthansa Airlines.
The Lufthansa Group has been committed to climate and weather research for almost 30 years now and has equipped several aircraft with measuring instruments since then. From December 2004 to 2020, a Lufthansa Airbus A340-600 (registration D-AIHE) has already completed around 500 measurement flights in the service of climate and atmospheric research as part of the CARIBIC project.