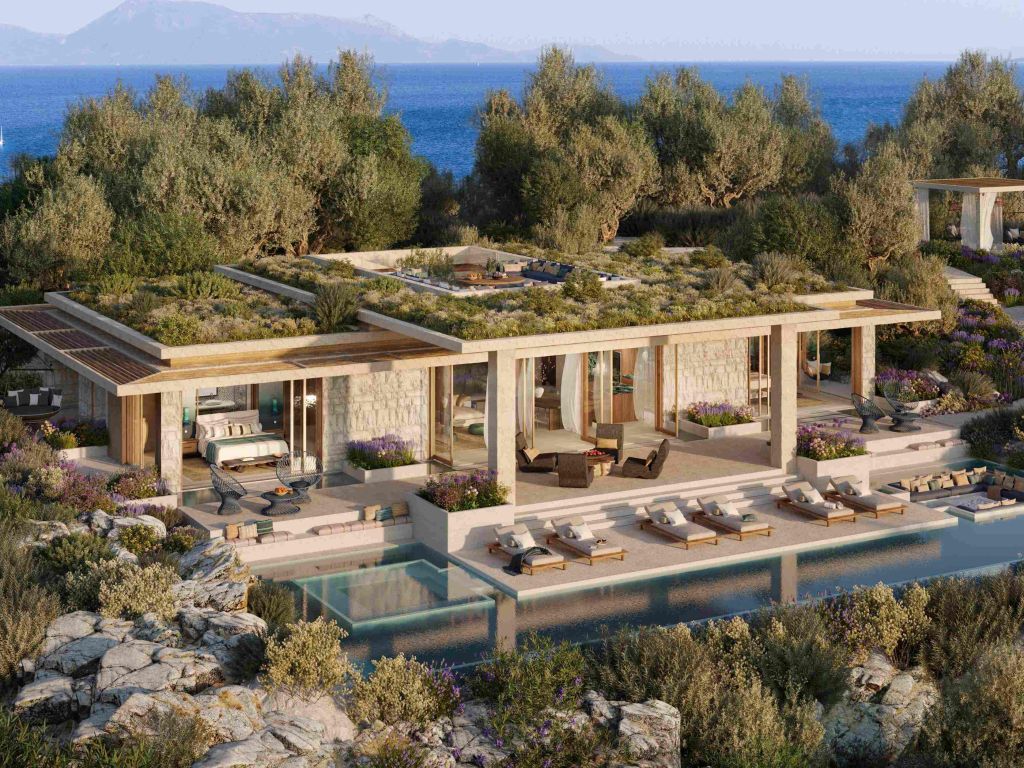 Banyan Tree Group is preparing to enter the European market with the soon-to-be-opened Banyan Tree Varko Bay in Greece. The luxurious resort, located on the Varko Peninsula in Pogonia, Aitoloakarnania, is the outcome of the successful partnership between Banyan Tree and French hospitality company, Accor.
The five-star resort is expected to launch in 2026 and will feature around 116 villas and 45 branded residences, which will blend seamlessly into the picturesque coastal surroundings of the Varko Peninsula. The resort will offer an exclusive experience through its wellness-focused, all-pool villa concept, which provides serene accommodations and breathtaking views of the Ionian Sea, as well as a range of luxurious amenities for guests to rejuvenate their minds and bodies, including the renowned Banyan Tree Spa, a water sports center, multiple event venues, a beach club, and three exceptional restaurants, including the signature Saffron that serves delectable Thai cuisine.
In line with Banyan Tree's fundamental principle of sustainability, the Banyan Tree Varko Bay will be built and operated with an unwavering commitment to eco-friendliness and sustainability, ensuring that guests are surrounded by a thriving natural environment. The resort, designed in collaboration with the award-winning Greek Elastic Architects, will strive to become the first European establishment to achieve LEED Gold certification and become a model of sustainability for the hospitality industry.
The resort will prioritize sustainable water use, reusing 70% of water for irrigation and encouraging vegetation growth, and promoting the use of renewable energy sources. Banyan Tree aims to create modern, attractive spaces that are not only aesthetically pleasing but also environmentally friendly by ensuring that the majority of its hotels are covered in vegetation and by establishing plant-centered tropical spas.
Banyan Tree Group has a presence in over 60 hotels worldwide, with more than 50 potential projects in the pipeline by 2025. The addition of Banyan Tree Varko Bay will further strengthen the brand's fundamental principles of sustainability and wellness-focused luxury, reinforcing Banyan Tree's leadership position in this highly competitive sector.