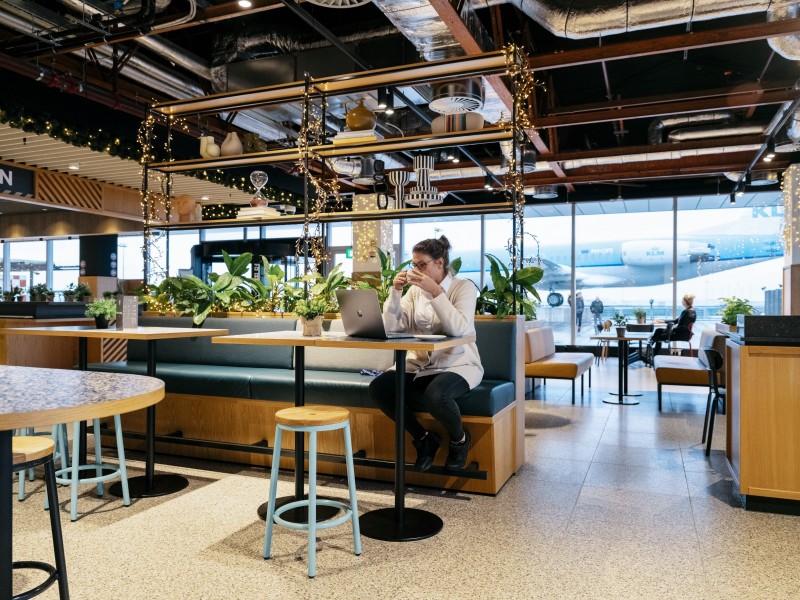 In the 2023 May holiday, starting on 22 April, an average of 66,000 passengers are set to depart from Schiphol each day. The number of departing passengers will be well above 70,000 on peak days. These peaks will be at the beginning of the May holiday.
Schiphol and all partners have done everything they can to ensure that travellers have a good start to their journey from the airport. In recent weeks and months, a lot of effort was put into recruiting new security employees and Schiphol launched an information campaign for travellers.
The number of passengers flying from Schiphol during this year's May holiday is 14% higher than the number of departing passengers in the 2022 May holiday (an average of 58,000) and just below the figures we saw before the pandemic in 2019 (an average of 72,000 departing passengers per day).
More than 850 new security officers
The extensive recruitment campaign organised together with the security companies at Schiphol has meant that the goal of hiring 850 new security officers has been achieved. More than 850 candidates are in the screening process, have started training or have already started working. Productivity measures have also been implemented at security, where passengers and their baggage are checked. Improved work instructions and smarter use of equipment have led to a faster security check for each passenger.
Information campaign: get ready for security
In addition, Schiphol has launched a comprehensive information campaign calling upon travellers to be well-prepared for the security check at the airport. In this campaign, Schiphol gives tips about what kind of clothes to wear and how to smartly pack your bags. Travellers can find this information on: Schiphol | Get ready for security.
On busy days, including the weekend of 22 and 23 April, there will be queues – just as there were before the coronavirus pandemic – but not as long as in 2022. Together with all employees at the airport, Schiphol will ensure that the start of the holidays goes well this year.