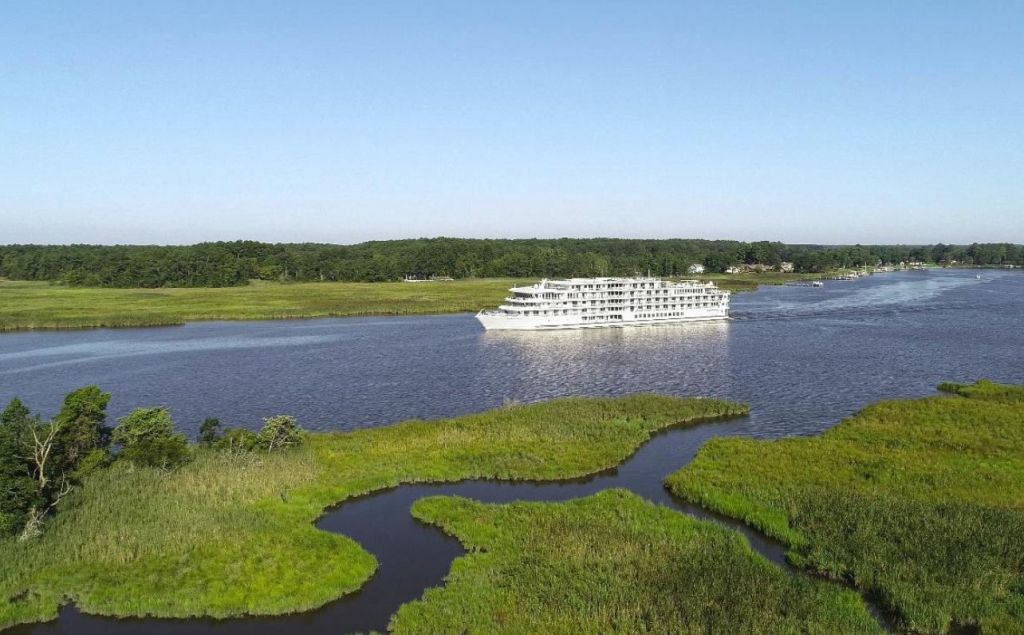 American Cruise Lines announced it will debut the longest-ever U.S.-based river cruise with a 60-day journey that will set sail in 2024.
The Great United States is a new 60-day adventure offered by the company that explores 20 states spanning all four time zones within the continental U.S. This cruise commemorates America's approaching semi quincentennial, the 250th anniversary of its independence, and pays tribute to the country's rich living history and enduring legacies from coast to coast. Starting from the Pacific Coast, guests will travel towards the Atlantic, cruising through four major rivers and along America's most breathtaking coastlines. The journey concludes with a spectacular view of the Statue of Liberty from the ship at New York Harbor on the final day of the cruise.
American Cruise Lines' The Great United States cruises will enable guests to discover the extraordinary beauty of America, from its breathtaking national parks and mountain ranges to its golden Midwest farmlands and salty New England harbors. Always sailing in sight of land and visiting only domestic U.S. ports of call, American's guests will retrace the steps of Lewis & Clark on the Columbia & Snake Rivers, roll along the Mighty Mississippi with Mark Twain and Elvis, venture up the Hudson River during peak fall foliage season, and breathe in the fresh sea air of coastal New England.