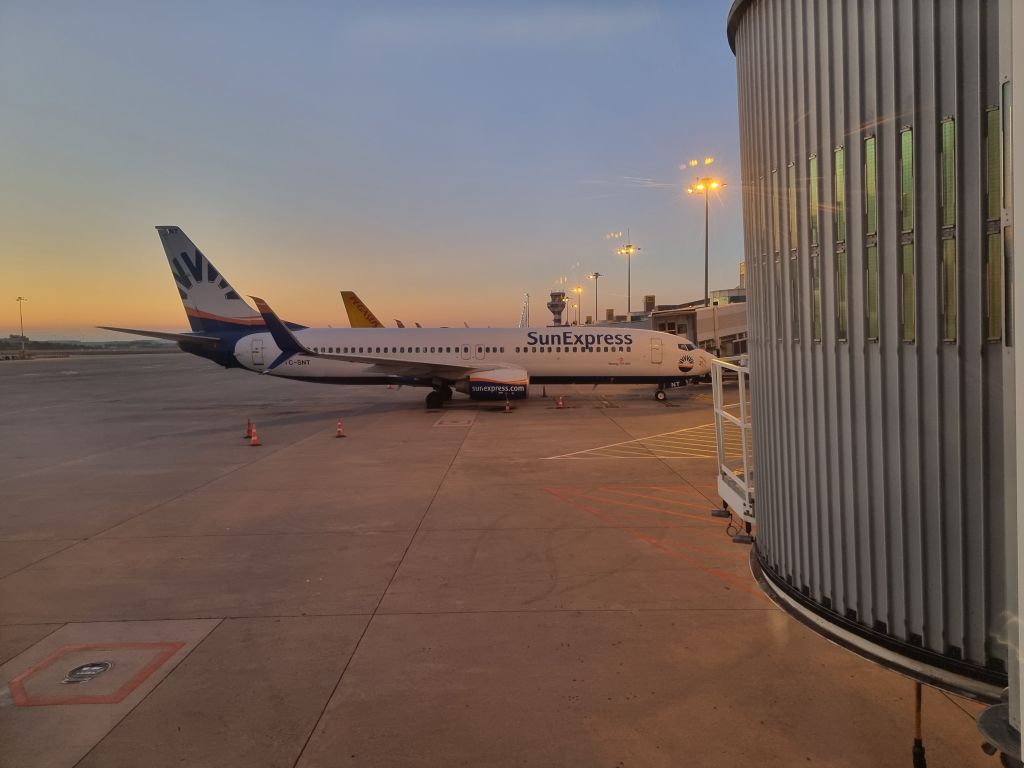 SunExpress, a joint venture between Turkish Airlines and Lufthansa, welcomed 10.7 million passengers on board in 2022. Breaking passenger number records, the carrier saw a load factor of 85%, exceeding pre-pandemic levels. Achieving a revenue of around €1,49 billion in 2022 – above pre-pandemic levels and exceeding its profit target, SunExpress will also reach the largest network in its history this summer adding 26 new routes and plans to carry more than 12 million passengers by the end of the year.
Max Kownatzki, CEO of SunExpress, said: "As we continue to support the recovery after the earthquake, we are more confident than ever in Turkey's unwavering strength to recover quickly. In order to support this recovery, we have focused on promoting Turkey and Turkish tourism abroad even more intensively as Turkey's tourism ambassador. With this focus, we will continue to contribute to the Turkish economy and employment in the country."
Kownatzki stated that the upcoming period is very important in terms of tourism and added: "Strong demand for Turkey continues for the summer period. As SunExpress, we are increasing our seat capacity by 13% and expanding our flight network with 26 new routes to meet this demand."
The largest network between Turkey and Europe
Winner of the "World's Best Leisure Airline" award at the Skytrax World Airline Awards, SunExpress continues to add value to Turkey's tourism sector with non-stop flights to 60 destinations in 30 countries and more than 185 routes from Turkey. This summer, SunExpress will offer 15 new routes to the Turkish Riviera operating flights from Antalya, Izmir, Dalaman and Bodrum-Milas airports to 58 destinations. In addition, 11 new international routes will be added to its Anatolia – Europe flight network offering direct services from 16 Anatolian cities to 18 cities in Europe.
"We continue to contribute to the 60 million tourist target"
Working to make Turkey a year-round destination, Kownatzki said, "We continue to contribute to Turkey's 60 million tourist target for this year. In cooperation with the Turkish Tourism Promotion and Development Agency, we continue our efforts to promote Turkey abroad and contribute to the promotion of travel to Turkey throughout the year."
SunExpress to accept 60 new pilot candidates into its training program this year
Providing information about SunExpress' Multiple Crew Pilot Licence Program, Kownatzki said, "We continue to contribute to Turkish aviation with our more than 30 years of experience in the industry. We have been running the Multi-Team Pilot Licence Program since 2018 to train the Turkish pilots of the future. During the pandemic period, 117 pilots successfully completed our program. In the next five years, we will train 160 pilots who will be employed by SunExpress after graduating from the program. This year, we will accept 60 new pilot candidates to our program, for which the application process is ongoing."
Expansion to create hundreds of new career opportunities
In line with its growth plans, over 400 new jobs will be created in 2023. SunExpress will recruit for cockpit, cabin, line maintenance, ground operations and head office positions in the coming year.
Job opportunities for new graduates with FLY Young Talent Program
SunExpress offers job opportunities to new graduates aiming to build a career in the aviation industry with the Young Talent Program FLY, which was first launched in 2022. The young talents who were eligible to participate in the program already started work in various departments within SunExpress earlier this year. New graduates will also have the opportunity to continue their careers within the company.
"Great Place to Work" Certificate to SunExpress
SunExpress received the "Great Place to Work" Certificate as a result of the evaluations made by the Great Place To Work Institute, which carries out studies on corporate culture and employee experience. In the survey employees' experiences about corporate culture are evaluated, and SunExpress was granted the certificate by meeting the criteria of a workplace with a high trust culture.