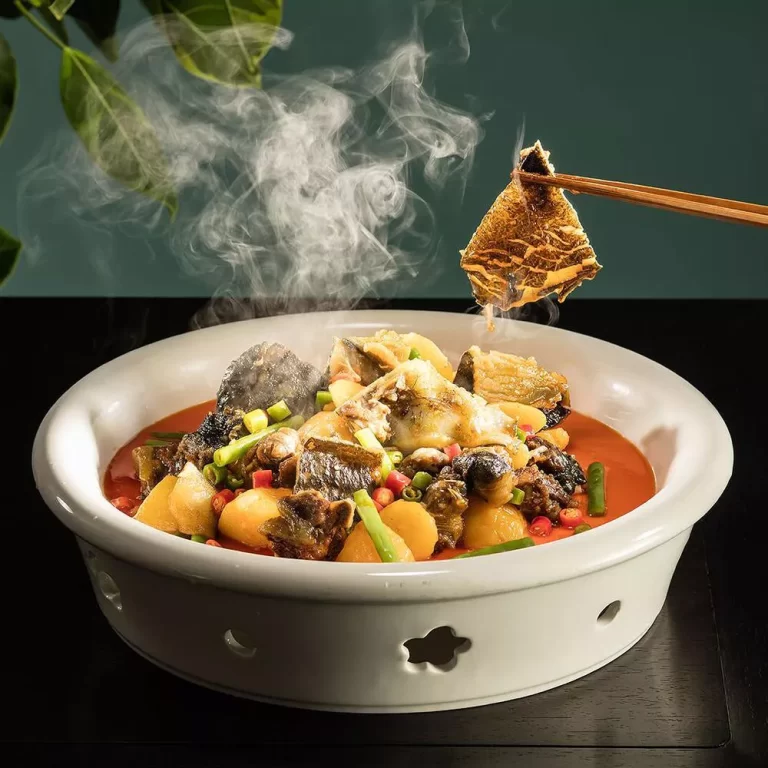 MICHELIN presents its new restaurant selection for the MICHELIN Guide Chengdu 2023 -it references 57 restaurants including 1 Two MICHELIN Star, 10 One MICHELIN Star, and 15 Bib Gourmand restaurants. The Guide also recognizes outstanding culinary talents through 2 special Awards, in which the Sommelier Award is handed out for the first time in Chengdu.
2 New Starred Restaurants
This year's selection sees 2 restaurants being promoted to One MICHELIN Star – bringing the total to 8 restaurants "worth the stop".

Fu Rong Huang
With an experienced team helming the kitchen and led by Owner-Chef Xing WEN, Fu Rong Huang offers traditional Sichuan classics which are impeccably prepared and presented. Recommendations include snowflake minced chicken and scrambled egg white with fish tripe. The quintessential Sichuan sweet twice-cooked shaobai rounds off the meal in a perfect way.
Young Art · Yong Ya He Xian (Tongzilin East Road)
This restaurant, run by Chef Jun FAN, serves top-notch and freshy caught river fish. The hotpot featuring two broths is a firm favourite of many here, while dishes prepared in Sichuanese style are on offer too. In addition to that, house-pickled bamboo shoots from Mount Tianmu are a must.
Yu Zhi Lan, the first restaurant in Chengdu to gain Two MICHELIN Stars, retains the accolade with graciously presented dishes crafted from premium quality ingredients.
15 Bib Gourmand restaurants, including 3 new ones in MICHELIN Guide Chengdu
Highlighting restaurants offering good food at a great price – expense per head below RMB 300 including 3 courses without drinks – the Bib Gourmand is a very popular distinction among foodies and travelers. This year's selection features more street food specialties and will also delight food lovers looking for distinctive, intimate meals.
Joining the Bib Gourmand selection for the first time, 3 eateries struck a chord with the MICHELIN Guide inspectors. Known for their thin, soft and chewy wide home-made noodles, Rongrong Beida Pugaimian offers an array of toppings and flavors that have earned it self-growing word of mouth. Listing ingredients with health benefits on the menu, Shudidanggui incorporates Chinese medicinal herbs into Sichuan cuisine.
Yellow croaker with ginger and patchouli and beef noodles with dong quai (angelica sinensis) are among the most popular dishes. Techniques of Sichuan cuisine are used to make a delicious noodle soup base and toppings at Yangboying Za Jiang Mian. In this restaurant the owner-chef demonstrates solid experience and skills acquired while working for many years in a traditional Sichuan restaurant. Gourmets love the various taste profiles of his noodles and dumplings, in which both spicy and mild options are available.
The MICHELIN Service and Sommelier Awards to highlight talented professionals
In order to promote talented individuals and encourage positive emulation within the food and beverage industry, the MICHELIN Guide Chengdu is also keen to acknowledge skills and know-how with its special awards. This year, 2 special awards were presented: The MICHELIN Service Award and the MICHELIN Sommelier Award.
The MICHELIN Service Award went to Dongxiang LI from MICHELIN Guide Chengdu -selected restaurant The Bridge. Driven by detail-orientation, kindness and responsibility, her service style has matured since carrying out an internship at the restaurant, and is characterized by anticipating diners' needs.
The MICHELIN Sommelier Award, making its debut in Chengdu, went to Jason LI from MICHELIN-selected restaurant S Kitchen. Jason LI chose the role out of his passion for wine. He has extensive knowledge, attending to temperature and every other detail. He not only focuses on expensive wine or wine made under famous brand names, but also places an onus on small growers.
The full selection of the MICHELIN Guide Chengdu 2023 is available free of charge on the MICHELIN Guide website. The restaurants join the MICHELIN Guide selection of hotels, which features the most unique and exciting places to stay in Chengdu and throughout the world.
Every hotel in the Guide is chosen for its extraordinary style, service, and personality – with options for all budgets – and each hotel can be booked directly through the MICHELIN Guide website and app. The selection for Chengdu features the city's most spectacular hotels, including stunning spa getaways like Six Senses Qing Cheng Mountain, luxury legends like the St. Regis Chengdu, and city oases like Ocean Spring Resort – Mgallery.