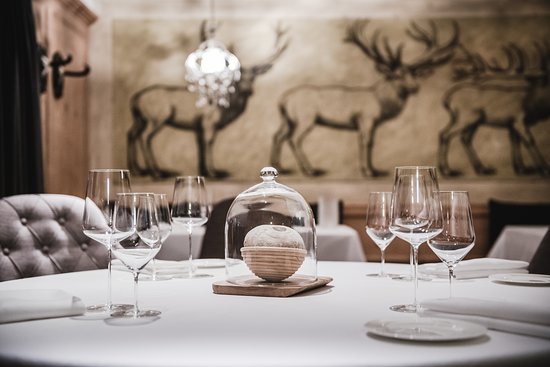 Michelin presented the new MICHELIN Guide Switzerland restaurant selection. For the first time, the MICHELIN Guide Ceremony took place at the renowned EHL Hospitality Business School in Lausanne, which was founded in 1893 as the "Ecole Hôtelière de Lausanne".
A total of 546 restaurants, including 138-starred restaurants, are recommended by MICHELIN inspectors in the new selection. These include one new Three-Star restaurant, five new Two-Star restaurants, 30 new One-Star restaurants and 34 new Bib Gourmand. The outstanding sustainability commitments of 11 new restaurants are also recognized with the MICHELIN Green Star.
"It is remarkable how Swiss gastronomy has continued to develop positively despite these difficult times," said Gwendal Poullennec, International Director of the MICHELIN Guides. "In all regions, the inspectors were enthusiastic about the diversity, craftsmanship and innovative spirit of Swiss restaurateurs. They were also particularly impressed by the development of the many new talents that have continued to flourish over the past year.
"The 2022 restaurant selection is an absolute record. In addition to the many new MICHELIN-Starred restaurants, which have all impressed our inspectors, newly-minted Three-Star restaurant Memories of course deserves special recognition. The remarkable increase of eleven MICHELIN Green Stars to a current total of 29 also shows the growing commitment of Swiss chefs to a more sustainable gastronomy," Poullennec continued.
Memories is awarded Three MICHELIN Stars
With his reduced, creative and unique cuisine, Sven Wassmer has secured a place in the international top league for the gourmet restaurant Memories, located within the Grand Resort Bad Ragaz. Here, the chef and his team imagine innovative dishes that celebrate the Swiss Alpine region in all its dimensions, paying tribute to its rich terroir, to the diversity of its produce, which increasingly varies from one season to another, as well as to the talent of its local producers. In order to highlight its sustainable credentials, as well as its position as the front-runner when it comes to eco-friendly initiatives, Memories has also been newly awarded the MICHELIN Green Star. The Memories restaurant thus follows in the footsteps of the restaurants Cheval Blanc by Peter Knogl in Basel (BS ), the Restaurant de l'Hôtel de Ville in Crissier (VD) and Schloss Schauenstein in Fürstenau (GR), all of which maintain Three MICHELIN Stars in the new selection.
Five new Two-Star restaurants
Among the 25 restaurants awarded Two MICHELIN Stars, the Guide counts five new ones this year. One of the new additions occupies a special position: Skin's – the restaurant in Lenzburg (AG). As a new entry in the 2022 selection, it made the remarkable leap directly to Two Stars shortly after its opening. This enormous success is thanks to chef Kevin Romes and his team with their internationally and regionally influenced, modern cuisine. The following restaurants have also been awarded Two MICHELIN Stars: the two seasonal sister restaurants La Brezza located in Arosa (GR) – operating in winter – and in Ascona (TI) – operating in summer. In these two places, of which the one in Ascona was previously awarded One MICHELIN Star, Chef Marco Campanella imagines a very sophisticated, modern cuisine. Two MICHELIN Stars were also awarded to roots in Basel (BS) with chef Pascal Steffen putting vegetables at the center of his menus. Finally, IGNIV Zürich by Andreas Caminada in Zurich (ZH) with chef Daniel Zeindlhofer also received Two MICHELIN Stars for its "fine dining sharing experience".
30 new One MICHELIN Star restaurants
The 2022 selection counts 30 restaurants that have been newly awarded One MICHELIN Star. In total, the Guide features the unprecedented number of 109 One-Star restaurants spread across the country. Together, they reflect the wide diversity of Swiss gastronomy. These include, for example, restaurant Aux Trois Amis in Ligerz, where the inspectors praised the great team performance. They saw a clear improvement in the cuisine proposed at the restaurant THE VIEW in Lugano, offering modern, Italian dishes. In the Lucide restaurant, located within the KKL in Lucerne (LU), chef Michèle Meier impressed with her expressive and reduced cuisine. In Zermatt, the Brasserie Uno surprised the inspectors with its cosmopolitan, uncomplicated concept.
Also particularly noteworthy is the first purely vegan restaurant with a MICHELIN Star in Switzerland: the KLE restaurant in Zurich (ZH) with chef Zineb Hattab. Gourmets will also like the star-rated vegetarian food proposed in Andreas Caminada's restaurant OZ in Fürstenau (GR), where Timo Fritsche run the kitchen.
The following restaurants have been awarded One MICHELIN Star:
• Njørden in Aubonne (VD).
• Bad Balgach by Schützelhofer in Balgach (SG)
• Ackermannshof in Basel (BS)
• Wein & Sein mit Härzbluet in Berne (BE)
• Du Bourg in Biel (BE)
• Des Trois Tours in Bourguillon (FR)
• Le Pont de Brent in Brent (VD)
• Les Montagnards – Le Sommet in Broc (FR)
• La Teinturerie in Delémont (JU)
• Epoca by Tristan Brandt in Flims (GR)
• OZ in Fürstenau (GR)
• L'Atelier Robuchon in Geneva (GE)
• La Micheline in Geneva (GE)
• Fahr in Künten-Sulz (AG)
• LA CHAVALLERA in der Krone – Säumerei am Inn in La Punt-Chamues-ch (GR)
• Aux Trois Amis in Ligerz (BE)
• THE VIEW in Lugano (TI)
• Lucide in Lucerne (LU)
• Maihöfli – Oscar de Matos in Lucerne (LU)
• Löwen in Menzingen (ZG)
• Stéphane Décotterd in Montreux (VD)
• La Table du Valrose in Rougemont (VD)
• Krone in Sankt Moritz (GR)
• L'Atelier Gourmand in Sierre (VD)
• Aqua in Thalwil (ZH)
• Brasserie Uno in Zermatt (VS)
• Capri in Zermatt (VS)
• Eden Kitchen & Bar in Zurich (ZH)
• KLE in Zurich (ZH)
• Wirtschaft im FRANZ in Zurich (ZH)
Eleven new MICHELIN Green Stars underline the growing importance of responsible gastronomy
The MICHELIN Green Star, the award for sustainable gastronomy introduced in January 2020, highlights restaurants that stand out for their environmentally friendly and resource-saving commitments. This year's addition of eleven new MICHELIN Green Stars, bringing the total to 29, is testament to the industry's growing awareness of sustainability. The initiatives through which the chefs are committed to a future-oriented gastronomy are very diverse, but often include the use of regional and seasonal products, compliance with organic-ecological guidelines, species-appropriate animal husbandry, and short transport routes, as well as energy saving and waste avoidance, not to mention raising awareness in both customers and employees. The following restaurants have been newly awarded the MICHELIN Green Star:
• Memories in Bad Ragaz (SG)
• Du Bourg in Biel (BE)
• La Pinte des Mossettes in Cerniat (FR)
• OZ in Fürstenau (GR)
• Schloss Wartegg in Rorschacherberg (SG)
• Die Rose in Rüschlikon (ZH)
• Helvetia in Sankt Gallen (SG)
• Weid in Heiden (AR)
• Brasserie Uno in Zermatt (VS)
• DAR in Zürich (ZH)
• f39 restaurant in Zürich (ZH)
34 new Bib Gourmand restaurants
Since its introduction in 1997, the Bib Gourmand has been a popular award among diners looking for great cuisine at moderate prices. This year, 34 restaurants were newly awarded the Bib Gourmand: they prove once again how well good cuisine with excellent value for money is received. The total number of restaurants in the 2022 Guide is now 140. Whether in the city or in the countryside, traditional Swiss cuisine or Mediterranean, Japanese, or vegan – the Bib Gourmand selection stands out precisely because of its diversity.