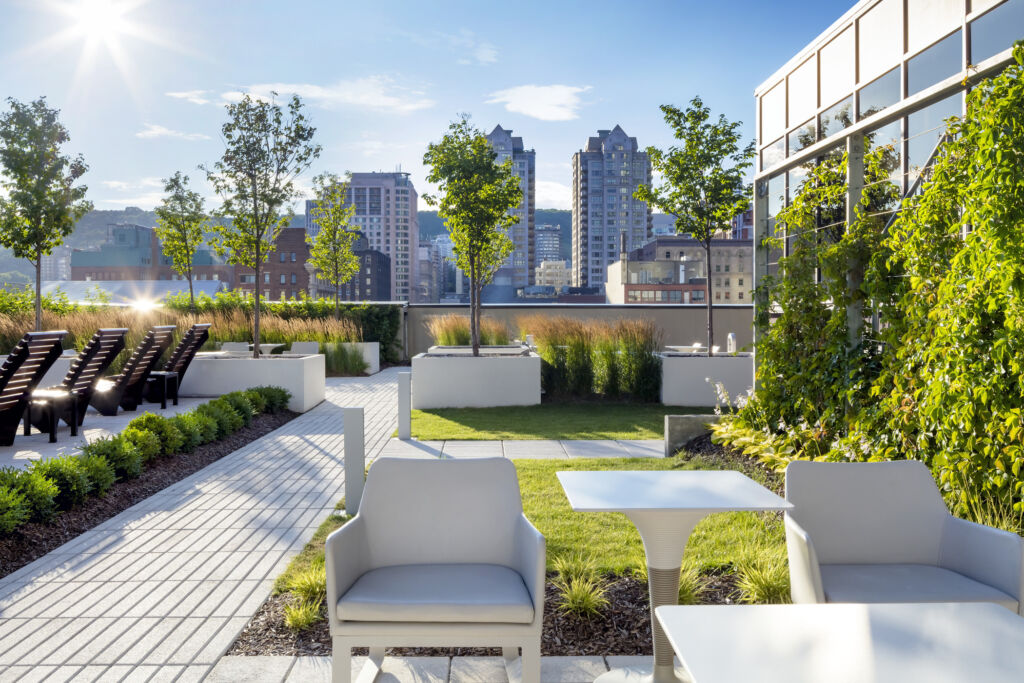 Sheraton Hotels & Resorts has debuted its new modernized look with extensive renovations at three flagship properties in Canada.
Sheraton has continued to build momentum for its transformation journey around the world, and these newly reimagined properties mark another significant moment for the brand as its new vision arrives in Canada.
Drawing on its roots as a community hub for locals and guests, the new approach for Sheraton creates an intuitive and holistic experience with spaces to connect, be productive, and help travelers feel connected to the local community. In addition to seamless technology integration and an elevated food and beverage philosophy, the layered design balances a sense of timelessness with a fresh and modern feel, that aims to create an environment where guests feel comfortable and at ease, whether working, meeting or relaxing.
Sheraton Gateway Hotel in Toronto International Airport: Following nearly two years of renovation work, Sheraton Gateway Hotel in Toronto International Airport is ready to debut a dramatically different airport hotel experience. The 484-room hotel, one of Canada's busiest, has undergone a massive $30 million makeover bringing technology, design, and style to the international stopover.
Sheraton Centre Toronto Hotel: Toronto's iconic Sheraton Centre Toronto Hotel has been a staple in the downtown core for decades. The hotel has been completely reimagined with renovations and enhancements from top to bottom, marking the most extensive renovation in the hotel's 50-year history.
Le Centre Sheraton Montreal Hotel: Located in the heart of downtown Montreal, the newly renovated Le Centre Sheraton Montreal Hotel is ready to welcome guests to its 825 newly renovated guest rooms and suites. The dynamic hotel is an ideal choice for leisure travelers, prized for its central location and 'urban oasis' offerings including sixth floor terrace, indoor lap pool, jacuzzi, spa, and 24-hour Sheraton Fitness Centre.