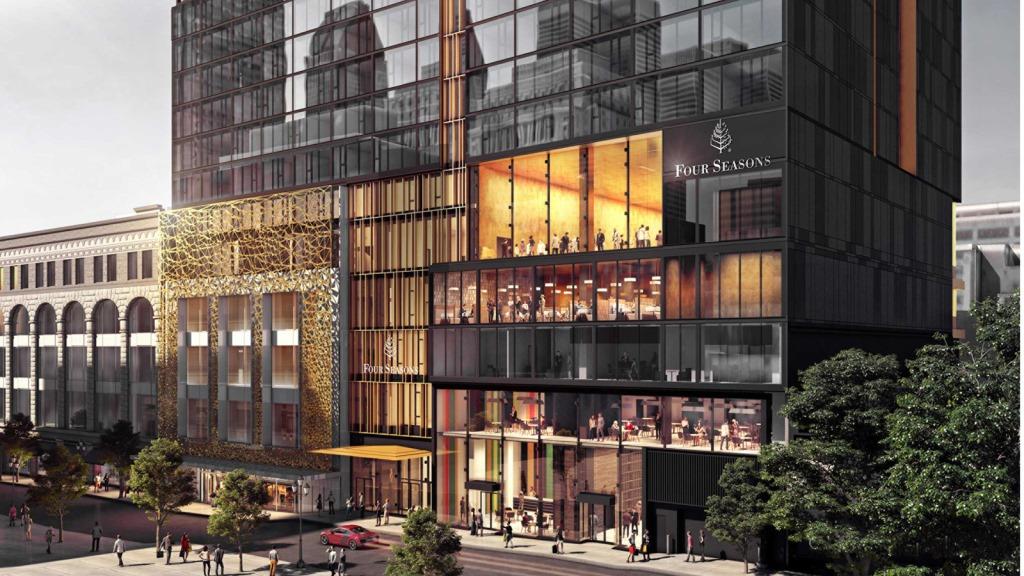 Four Seasons Hotel Montreal, home to the only Forbes Ten-Star Hotel and Spa in Quebec, is taking its wellness program to the next level by partnering with LVMH brand Guerlain, bringing an entirely new spa experience to the city. Located inside Four Seasons Hotel Montreal, the Guerlain Spa is slated to open on Thursday, May 5, 2022.
"It's an honour to partner with Guerlain to further amplify our Spa's wellness offerings and experiences," says David Wilkie, General Manager, Four Seasons Hotel Montreal. "The addition of the Guerlain Spa at Four Seasons Montreal continues to position our iconic property as an urban destination where beauty and wellness meet the highest form of indulgence."
The Spa at Four Seasons Montreal currently holds the coveted Forbes Five-Star rating. Offering more than 190 years of innovation in skincare, makeup and fragrance, the partnership with Guerlain will further elevate its unique and extraordinary services. Every treatment created is in harmony with the city's atmosphere and culture and designed for well-being of one's body and mind.
Making its mark as a sleek, chic and modern destination offering Five-Star hospitality and service, Four Seasons Hotel Montreal upholds the highest quality of standards, innovation and remarkable expansion for which the brand is known. Unanimously, Four Seasons properties strive to refine and improve the guest experience by aligning with individuals and organizations that endorse the same standards.
"Guerlain is one of the most renowned beauty and wellness brands in the world and we are very excited to be partnering with Four Seasons Montreal to create our new ultimate wellness destination," says Diane Davody, Guerlain International Spa Business Director. "The Guerlain Spa at Four Seasons Montreal will be a temple of holistic relaxation and resynchronization – a place where time stands still, harmony is restored and guests emerge totally renewed."
To prepare for the all-new Guerlain Spa at Four Seasons Montreal, the Spa will close temporarily as of Monday, March 21, 2022, to undergo a soft goods enhancement. Guests can look forward to minor design and decor enhancements in addition to new exquisite retail collections, services and treatments. Inspired by the surrounding city, Guerlain will introduce the exclusive Energy & Glow in Montreal facial treatment, a rebalancing of one's complexion's muscular, vascular and cellular energy flows, as well as the Power of Montreal body treatment combining a deep massage of the back, leg and arm muscles with a gentle easing of the joints.