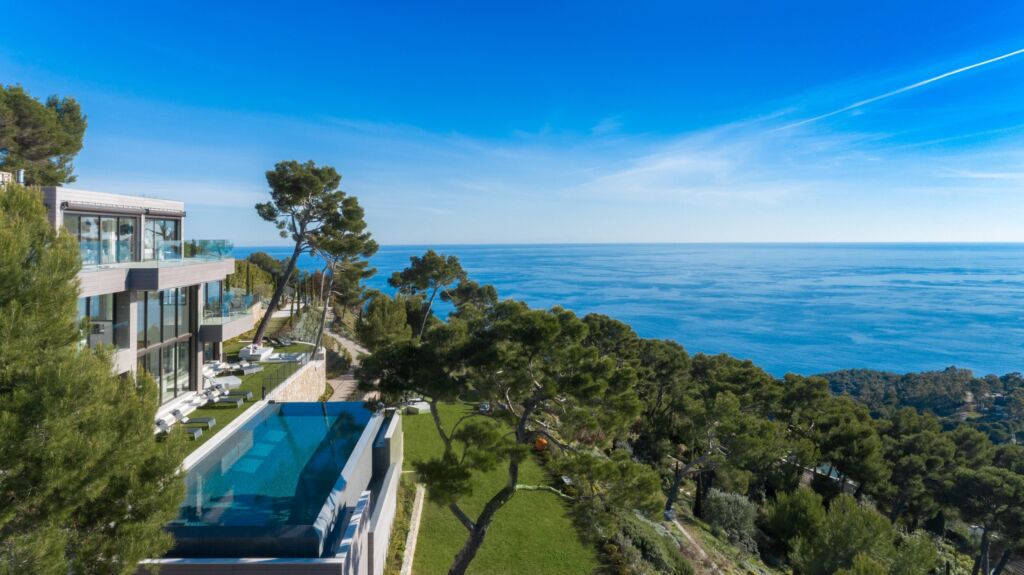 Mandarin Oriental Hotel Group has launched a branded collection of the world's finest luxurious private villas and mansions, handpicked by the Group for their outstanding quality and sought-after locations, while also providing exceptional service and experiences in keeping with the legendary hospitality of the award-winning brand. Mandarin Oriental Exclusive Homes is being launched in partnership with StayOne, 'the like-minded community allowing luxury travellers to experience the finest one percent of homes'.
The initial selection of Mandarin Oriental Exclusive Homes are located in popular destinations throughout Europe and range from a Georgian-style manor house in a 600-acre private estate in the heart of the Cotswold's, to idyllic beach-front villas in the South of France and the Balearics including a jaw-dropping villa on its own private island. What makes the offering even more enticing is the impeccable service provided by a team who have been meticulously trained by Mandarin Oriental and who have exceptional local knowledge and insights of each destination, ensuring a truly exclusive experience for guests.
Mandarin Oriental and StayOne have worked together to identify and select only the finest homes in the most popular leisure destinations, each having been subject to a rigorous quality and safety checks, befitting of the Mandarin Oriental brand. The homes have been selected to suit different customer needs with the best locations chosen for secluded intimacy, family-friendly attractions, and party scenarios.
Specific benefits of a Mandarin Oriental Exclusive Home include:
Exceptional homes: inspected by StayOne and Mandarin Oriental to ensure the utmost quality and safety standards, as well as prime locations within top leisure destinations
Exclusive homes: only accessible via the Mandarin Oriental Exclusive Homes platform
Dedicated personal concierge service: from initial booking right through to departure, a dedicated concierge will be on-hand 24/7 to assist with pre-arrival requests and to arrange local experiences and transportation
Private, on-demand culinary experiences: an in-house private chef approved by Mandarin Oriental's culinary experts will design bespoke menus based on guest preferences and local seasonal produce
Luxurious housekeeping: daily service inspired by Mandarin Oriental's exacting housekeeping standards
Family-friendly experiences: Special arrangements for children of all ages ( e.g. specialised amenities/equipment and tailored child-friendly local experiences)
Thorough hygiene and safety standards: all homes undergo rigorous health and safety audits, including increased hygiene awareness in response to COVID-19, overseen by Mandarin Oriental's risk management team
Luxurious amenities: from opulent bathrobes to sustainable bamboo toothbrushes, a suite of amenities unique to Mandarin Oriental will form part of the villa experience
Exclusive benefits for Mandarin Oriental regular guests: Special benefits and experiences are provided for members of 'Fans of M.O.'; the Group's guest-recognition program.
"We are excited to be extending the Mandarin Oriental brand to new ventures and to be introducing new experiences to our Fans around the world. These handpicked luxurious homes fit naturally into our portfolio and their locations provide opportunities for our guests to combine a hotel visit with a villa stay and explore more of the destination in different ways – but all with the assurance of the Mandarin Oriental reputation. We look forward to working with StayOne to identify many more perfect homes to include in the collection," said James Riley, Group Chief Executive of Mandarin Oriental Hotel Group.
"Our home-owner members already provide the very best of luxury homes around the world, but our collaboration with Mandarin Oriental has created a unique offering in the luxury villa market. Mandarin Oriental is a globally respected and trusted brand delivering legendary service and bespoke experiences and will be the first luxury hotel group to extend their offering to the private home environment and provide a tailored holiday experience for guests," said Thomas Bennett, co-founder, StayOne.