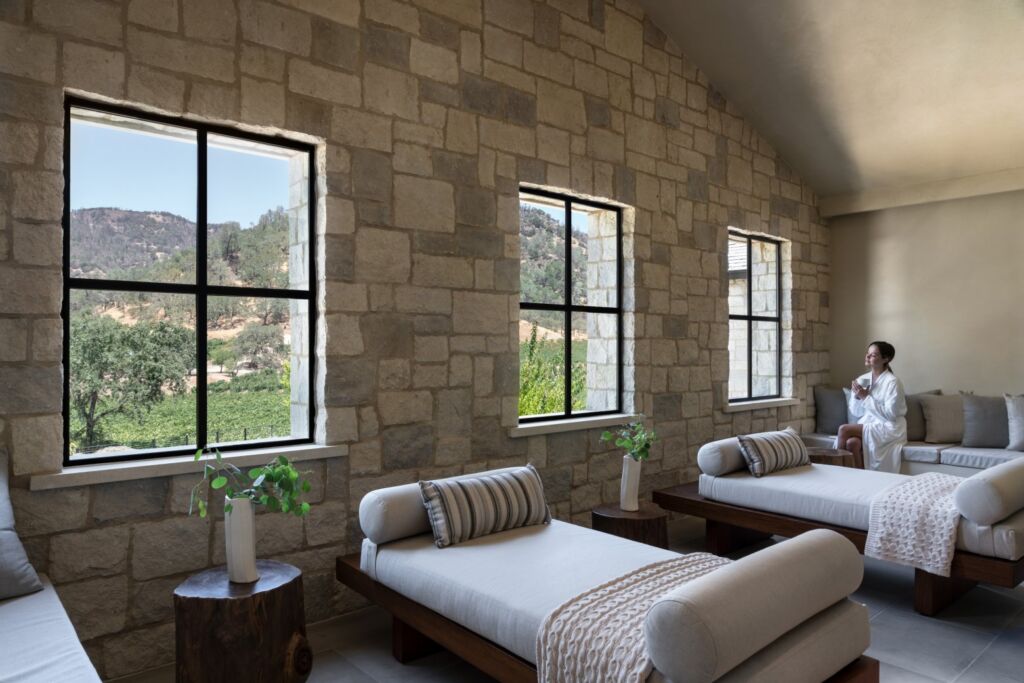 Spa Talisa, the newly open tranquil oasis at Four Seasons Resort and Residences Napa Valley in charming Calistoga, continues to elevate and expand upon its therapeutic offerings with the addition of Biologique Recherche. Beginning this month, Spa Talisa guests can purchase the cult-favourite skincare line as a part of its curated retail within the intimate spa boutique, or book one of two bespoke Biologique Recherche facials for a hyper-customized, results-driven, and enjoyable wellness experience.
Biologique Recherche seamlessly complements Spa Talisa's ethos, distinctive product lines, and premium treatments. For more than 40 years, Biologique Recherche's unique methodology has built a strong reputation for astounding effectiveness based on a clinical approach to skincare, delivering immediate and long-lasting results.
"Biologique Recherche is the crème de la crème in skincare; offering it here at Spa Talisa allows us to further enhance first-rate, personally tailored spa experiences for our discerning guests," says Spa Director Natalie Posner. "Within the beauty and wellness space, I am passionate about how to merge contemporary science with authentic and effective self-care. Biologique Recherche products are an ideal combination of clinical and luxurious skincare that we know our wellness travellers and beauty aficionados will appreciate. We are so thrilled to offer it here."
Combined with highly customized protocols and meticulous procedures that recondition the epidermis, Biologique Recherche's extensive range of skincare products contain highly active ingredients that are cold formulated with no artificial fragrance in its own laboratory in France. Additionally, its treatments are based on a personalized dermo-cosmetic diagnosis to ensure they match each guest's needs.
The two Biologique Recherche facial treatments are available to book now with Spa Talisa's talented licensed estheticians:
Biologique Recherche Bespoke Facial – A completely personalized wellness experience designed to provide an instant lifting effect that exfoliates, hydrates, tightens and protects. Using a specialized sequence of massage techniques and a highly effective custom combination of active ingredients, the skin is instantly transformed. (50 minutes; USD 290)
Biologique Recherche Sculpting Facial – This ultimate, age-defying facial therapy combines transformative clinical grade products and sculpting massage techniques that dramatically tone, tighten and reshape the facial contours. An ideal selection for those seeking intensive skin regeneration and take lifting to the next level. (80 minutes; USD 400)