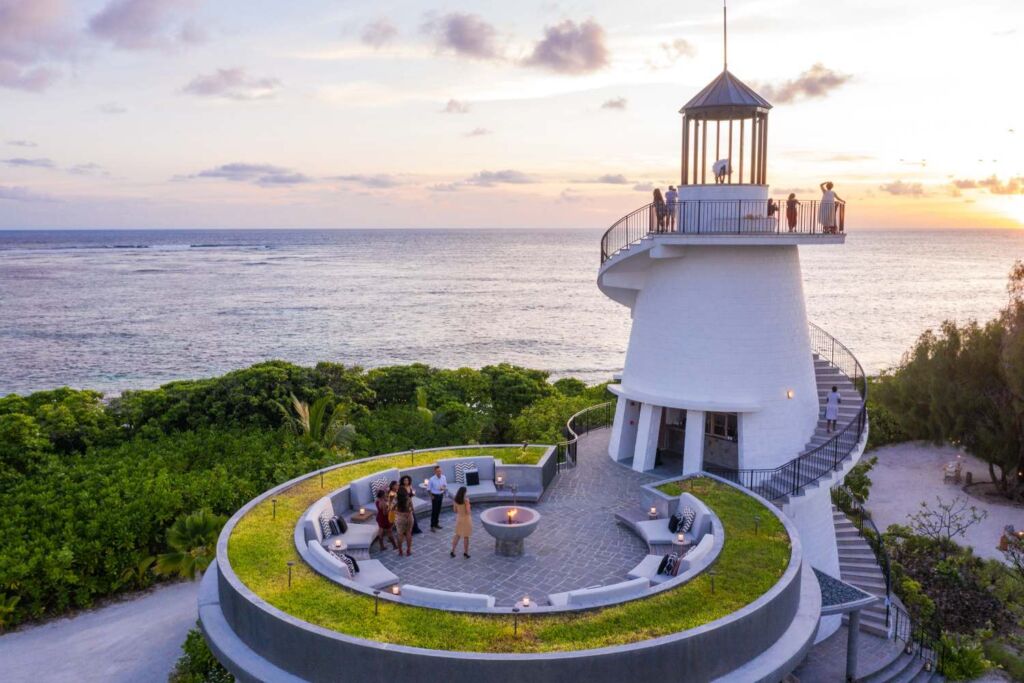 Located in the tranquil Outer Amirante Islands and just a 35-minute flight southwest of Mahé, the main island of Seychelles, Four Seasons Resort Seychelles at Desroches Island is a tropical island retreat that will come alive with the festive spirit this holiday season through an array of special events and activities for all ages.
The festive calendar begins with the Christmas Tree Lighting ceremony that marks the official start of the festive celebrations. The following days will be brimming with activities and the much-anticipated arrival of Santa Claus. Christmas Eve celebrations will take place at Claudine Restaurant and The Lighthouse with specially prepared five-course menus on offer in each outlet. On Christmas Day itself, a further choice of festive menus will be enjoyed in the "A Taste of Christmas" dinners that will also be available in both Claudine Restaurant and The Lighthouse.
New Year Celebrations
Guests will usher in the New Year with an unforgettable gala dinner at Claudine Restaurant or a Champagne and caviar night at The Lighthouse before heading to the runway for a rock concert, accompanied by a pop-up bar and ambient lighting. On New Year's Day, guests may gather for the Resort's Recovery Brunch as they fondly recall the night before, and close the day looking positively ahead.
Island Adventure and Rejuvenation
With a focus on exploration and creativity, guests of the island resort will be able to explore the 14-kilometres (9-miles) of the Desroches coastline at their own pace, whether by bike or foot, jet-ski assisted surfing with Tropicsurf, tortoise feeding with the Island Conservation Society, or diving and fishing with Blue Safari.
Younger guests can take part in the Kids Club's daily calendar of festivities where inner island explorers can play in the outdoors while learning to identify surrounding birds and sea creatures with the Resort's team of experts.
Four Seasons Resort Seychelles at Desroches Island offers an abundance of space and privacy, and those seeking relaxation can rejuvenate body and mind with a daily schedule of wellness activities hosted by the Circle of Connection Spa. From seasonal spa treatments to yoga on the runway, guests may revitalise with targeted, restorative spa treatments among the lush natural surroundings.