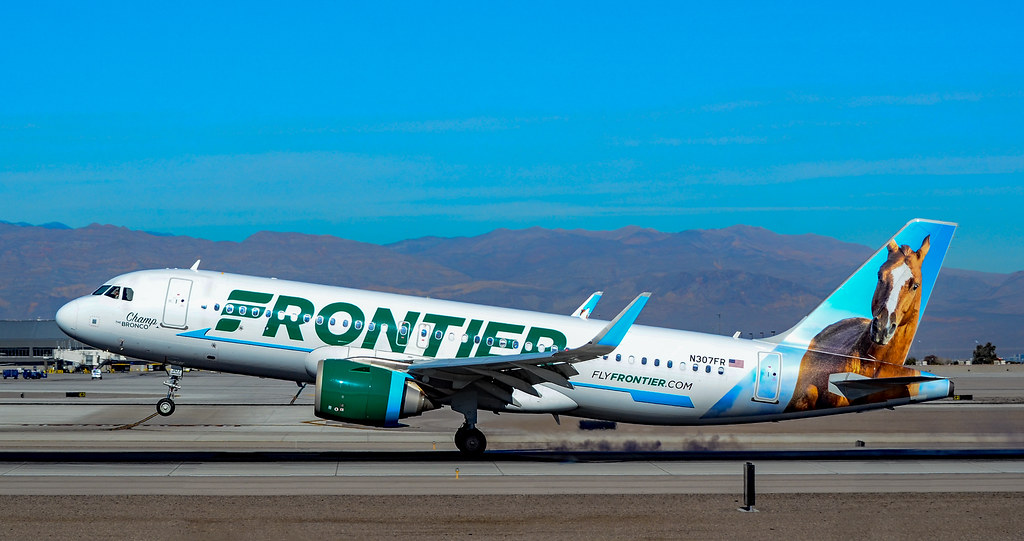 Call it Frontier Airlines' fast and furious eight. Low-fare carrier Frontier Airlines this week launched eight new nonstop routes from Miami International Airport (MIA), including, three destinations in New York, plus Memphis – Tennessee's Home of Blues, Soul and Rock 'N' Roll, and the Virginia coastal town of Norfolk.
On November 1, Frontier began service from MIA to: Memphis, Tennessee; Portland, Maine, St. Louis, Missouri; and Syracuse, New York. The next day, Frontier began Miami service to Norfolk, Virginia, and New Windsor, New York. On November 4, it began two weekly flights to Albany and Rochester, New York. New Windsor and Portland are not currently served by any other airline at MIA.
Frontier will also launch a new international destination from Miami soon with Aruba beginning later in November. With Aruba, Frontier will be serving a total of 36 nonstop domestic and international destinations from MIA – its largest number ever. Frontier is currently MIA's third-busiest airline in passenger traffic.
"We're thrilled to continue Frontier's phenomenal growth in Miami with eight new routes launching this week from a range of diverse and attractive destinations. Miami continues to shine, literally and figuratively, as a top spot travelers want to visit, and we're proud to offer affordable flights that give people the opportunity to make unforgettable memories in South Florida. Moreover, this new service offers Miami area residents access to desirable destinations throughout the country and beyond, with expanded international service to Aruba coming soon," said Daniel Shurz, Senior Vice President of Commercial for Frontier Airlines.