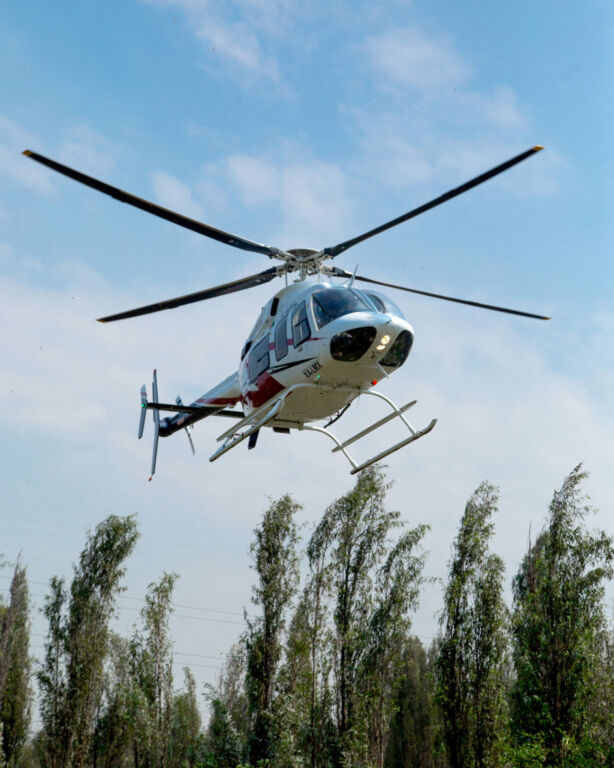 The Concierge team at Four Seasons Hotel Mexico City, members of the Les Clefs d'Or international association, offer guests and locals a unique way to experience one of the city's must-visit sites, Xochimilco. This lake-spirited town is well known for its chinampas (floating gardens) and trajineras waterways rides, which evoke ancient times when the Great Tenochtitlan was a city that stood out among its waters.
To arrive at Chinampa, exclusive to Four Seasons Hotel Mexico City, guests travel by a private helicopter directly from the Hotel into this fantastic natural reserve. When arriving, visitors kick off their journey with an early morning ride in a photogenic, brightly coloured gondola or Xochimilco Trajinera that cruises up and down the waterways.
At the site, guests can also harvest vegetables and other ingredients to enjoy over a private, unforgettable farm-to-table lunch curated by the Hotel's Executive Chef Emiliano Rabia. This special experience allows guests to taste unique and unrivalled local flavours through traditional dishes reinvented by the Chef's creative mind. Visitors will have a culinary adventure that is attainable through Xochimilco's ancient farming method.
"Long a centre of anthropological history and an irresistible culinary scene, away from home but not too far, Mexico City exudes tradition, as well as pre-Hispanic and colonial history; it is a combination of everything. The Concierge team at Four Seasons Hotel Mexico City will lead our guests to discover one of the city's iconic sites, Xochimilco, in a completely new and unforgettable way," says Agnes Ignacio, Chef Concierge.
Guests will return to Four Seasons Mexico City, having experienced a culinary secret hidden in the southern limits of Mexico City – a unique face of Xochimilco and a significant part of the country's history. This experience is available with a customised itinerary at Four Seasons Hotel Mexico City.