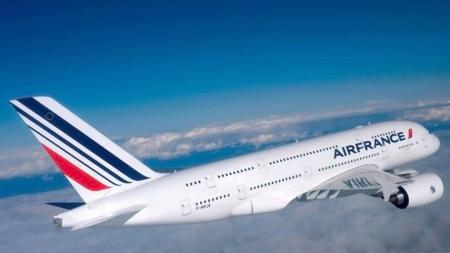 Since the start of the COVID crisis, Air France has been doing everything possible to assist its customers and allow them to plan their trips with complete peace of mind. Under the terms of its Air France Protect programme, Air France customers can change their booking or receive a refund at no cost and without proof up to the day of departure.
Previously valid for travel up to 31 December 2021, these commercial measures have now been extended to 31 March 2022.
As a result, customers in possession of Air France tickets valid for travel up to 31 March 2022 will be able to either:
Change their reservation at no cost, with the possibility of changing the date and/or destination of their ticket regardless of the fare conditions[1].
Request a full refund. If the fare conditions of the ticket do not allow a refund, a credit voucher valid for one year will be issued, the refund of which can be requested at any time.
These measures apply until the day of departure of the first flight.
Customers who have booked a flight directly with Air France can change their reservation or request a refund directly on line, at airfrance.com, or via the customer relations centres. Customers who have booked via a travel agent are invited to contact their point of sale.
Full details of these commercial measures are available at all Air France points of sale and can be consulted at airfrance.com
Air France's health commitment
The health and well-being of Air France's customers and staff are at the heart of the company's concerns. Air France is committed to providing its customers optimum health and hygiene conditions at each stage of their trip, upon arrival at the airport. On board the aircraft and throughout the duration of the trip, it is compulsory to wear a surgical mask. The air in the cabin is renewed every 3 minutes. The air recycling system on board Air France aircraft is equipped with HEPA – High Efficiency Particulate Air – filters identical to those used in hospital operating theatres. Air France has also reinforced aircraft cleaning procedures, notably with the disinfection of all surfaces in contact with customers such as armrests, tables and screens before each flight.