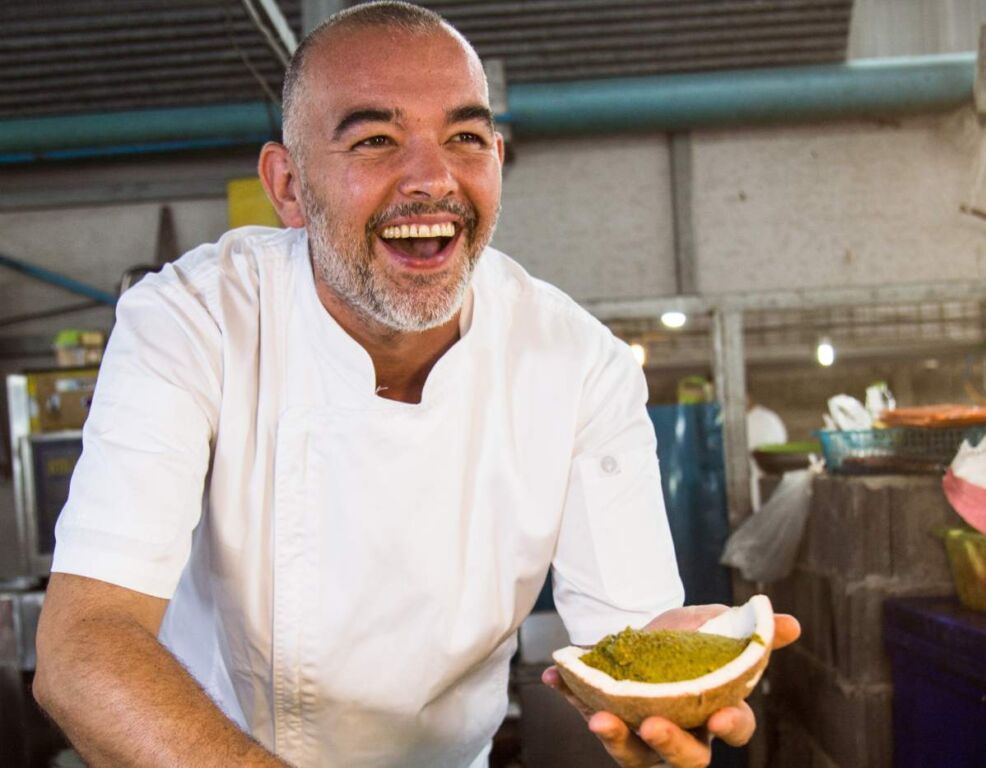 A private oceanfront natural reserve nestled within a secluded enclave on Mexico's Pacific Coast, Four Seasons Resort Tamarindo, México welcomes Culinary Director Nicolas Piatti. Piatti, who holds dual Italian and Argentine nationality, will oversee all aspects of the Resort´s culinary program including four restaurants and bars, in-room dining and events. The Resort´s dedication to "rewilding" and supporting local purveyors is matched by Piatti's passion for the connection between a cook and the land on which he/she is cooking. Nicolas Piatti is dedicated to sustainable practices that showcase a destination's unique culinary origin – a key pillar of the Resort´s ethos.
"Jalisco, Mexico is a versatile region with a deep connection to its pre-Hispanic roots," says Herve Fucho, Resort Manager, Four Seasons Resort Tamarindo, México. "The Resort celebrates Mexico through food by connecting with local purveyors, highlighting Mexican ingredients and identifying key partners who champion the Resort's dedication to puro talento Mexicano like Piatti."
The Resort boasts four distinct dining venues including Coyul, Sal, Nacho and Nueve. Coyul is the Resort's signature restaurant and features a menu inspired by Mexico's bounty. Sal is an oceanside dining experience where locally-caught seafood is the star. Nacho is a traditional taqueria experience and highlights ingredients and techniques indigenous to this part of the country. Lastly, Nueve offers a special lunch experience on the Resort's award-winning 18-hole David Fleming golf course and turns into a Mexican asador at night.
"A great secret is to have the heritage and history linked to what you are cooking. The flavours, technique, aroma, textures and the final presentation of the food will result in a completely different experience," says Piatti. The team's commitment to quality with a deep respect for freshly harvested ingredients and seasonal cultivation allows the Resort to connect pre-Hispanic traditions with current experiences. Using techniques he's learned from his time around the globe, Nicolas Piatti will infuse the Resort's connection to the land with his craft.
"I like to think and focus on sustainability and the way we consume and serve food," says Piatti. "Four Seasons Resort Tamarindo, México is deeply connected to its history and by showcasing this connection, we will create memorable culinary experiences."
Argentinian born and a proud Italian descendant, Piatti travelled the world as a chef learning his craft. Piatti's many passions, inside and out of the kitchen, include cooking, photography, writing, sustainability, gardening and farming. Prior to joining the team in Koh Samui, Piatti was executive chef at the Hilton Bogota Cundinamarca in Colombia. From 2012 to 2015 he held the same title at the Hilton Resort & Spa, Papagayo, Costa Rica, and he also spent six years at Four Seasons Resort Costa Rica at Peninsula Papagayo. Piatti received an Americas F&B Excellence Award in 2017 and he was named Hilton's Chef of the Year for the Americas in 2018 in an awards program that embraced more than 350 Conrad, Waldorf Astoria and Hilton properties. He also received the title of "Food Waste Champion for Americas" in a company pilot project. The award recognised his outstanding achievement in reducing food waste at the Hilton Bogota Cundinamarca in Bogota. Piatti is the author of La Tierra De Los Platos "The Land of Piatti" based on his experiences around the culinary traditions of his family. The cookbook presents the great connection that a good cook should have with local producers.
"Everyone should start selecting the most local, fresh and sustainable products in their own communities," says Piatti. "The Resort is committed to connecting guests to the many flavours, ingredients, and culinary practices indigenous to Mexico's ancestors and that is the most important thing."