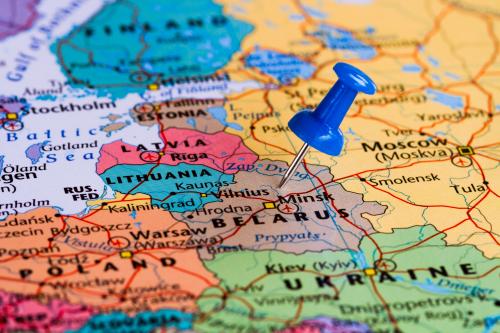 EU agreed Monday to impose sanctions on Belarus, including banning its airlines from using the airspace and airports, amid fury over the forced diversion of a Ryanair passenger jet. In addition, the EU Council called on airlines from the European Union not to enter the airspace of Belarus.
Ryanair said Belarusian flight controllers told the crew there was a bomb threat against the plane as it was crossing through Belarus airspace on May 23 and ordered it to land. A fighter jet escorted the plane. Opposition Belarusian activist Roman Protasevich was on board the airliner and was detained.
The head of the Irish airline Ryanair, Michael O'Leary, called the incident with the forced landing in Minsk of a plane flying from Athens to Vilnius and the detention of journalist and blogger Roman Protasevich "a case of state-sponsored theft (…) state-sponsored piracy."
Ukraine terminates flights to Belarus from 00:00 on May 26.