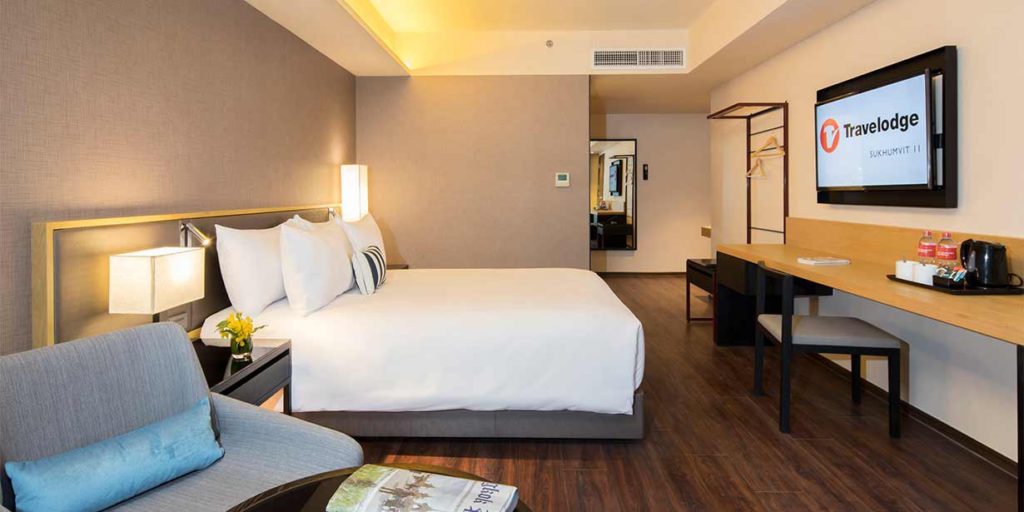 Today, Travelodge announces it expects to open 17 new hotels across the UK in 2021, creating 360 new jobs and growing its hotel network to 597 locations in the UK, Ireland and Spain.
These 17 new hotels are being developed by third party investors with an approximate investment value of £175 million. It is expected that most of these 17 hotels will be open and trading in time for the summer season.
As part of this expansion, the group is continuing the roll-out of Travelodge Plus, the group's 'budget chic' hotel format. Launched in 2018, this concept is designed around the needs of the budget traveller who wants that little bit more style and choice with little touches to make it easier to work and relax both inside and outside the room. This year, the group is opening a further three Travelodge Plus hotels, and boosting its collection to 14 properties in prime locations across the UK. This includes a further two Travelodge Plus hotels in London and the company's first property in St Albans.
In addition, in response to strong consumer demand, Travelodge is also taking its SuperRoom product to more locations across the UK this year via its new hotel openings programme. This will boost the group's stock to over 2,000 SuperRooms collectively across 58 hotels. The SuperRoom, is the group's premium economy room-type and was the first of its kind to be launched in the UK budget hotel market in 2017. It dials up the comfort factor and is designed for customers who want the choice of a more premium room.
Travelodge also continues to grow and extend its on-site restaurant business with eight of this year's new openings featuring the company's Bar Café concept. These new additions will boost the group's portfolio to over 200 hotels now featuring a Bar Café.
The 2021 UK expansion programme will see Travelodge enter new markets with the group opening its first hotel in the following towns: Boston, Farringdon, Newark, Rochdale and Witney.
The group is also expanding its network in key business locations including: two hotels in Bristol, two in London and strengthening its presence in Leicester.
Ahead of the key UK Staycation period, Travelodge is also opening hotels in popular holiday locations which include Kendal, in the heart of the Lake District and Poole, the quaint coastal town in Dorset.