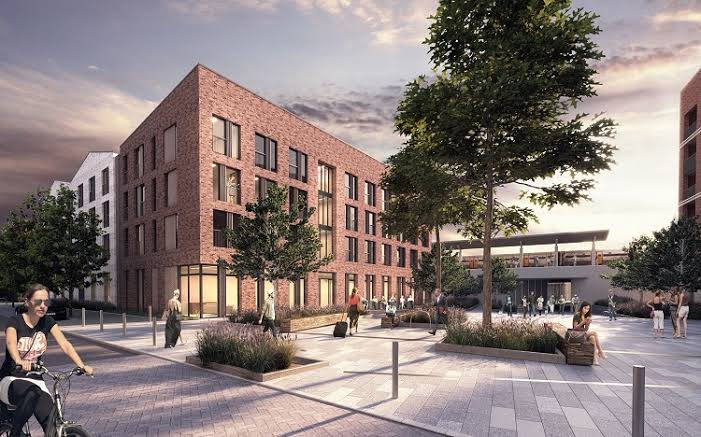 Rochester Travelodge is the company's first hotel in the town and 14th in Kent. Located in the town centre at Rochester Riverside, Countryside and Hyde's £419m regeneration scheme, the new purpose built 81-room hotel is close to the railway station, castle and cathedral. Rochester Riverside invested £7m to build the hotel, which is leased by Travelodge and has created 25 new jobs within the community. andhas created 25 new jobs within the community. The hotel features an on-site restaurant called the Bar Café, a car park and a range of rooms which start from £29 per night at: www.travelodge.co.uk.
Earlier this year, Travelodge opened its Ashford Town Centre Travelodgein Ashford just by the International Railway Station and is also on schedule to open its third Kent development this December – Sittingbourne's first Travelodge hotel.
This Kent Travelodge trio expansion programme collectively represents an investment of £18 million for third party investors and will create 65 new jobs.
Rochester Travelodge has been styled in the company's contemporary brand design and offers: family, double and accessible rooms.
All rooms feature the company's signature luxurious king size Travelodge Dreamer bed which sits within a mood lighting surround and has bedside charging points. The rooms also feature LED ceiling lighting, providing a warmer ambiance, a 'comfort cooling' system, a 32-inch Freeview TV, WiFi and free in-room tea & coffee making facilities.
Michael Johnstone, Travelodge, District Manager for Kent said: "Kent is growing atpace and attracting record visitor numbers year on year. However there remains a shortage of good quality and great value accommodation to fulfil this growing demand. This is why, we are strengthening our Kent network with a further three hotels this year. Collectively this expansion represents an investment of £18 million for third party investors and will create 65 new jobs."
"Rochester is our second opening in Kent this year and we are delighted to open our first hotel in the town by the railway station, cathedral and castle. This central location and our great value offering will certainly help attract more business and leisure travellers to the area. This is great news for the local economy, as our research shows customers will spend double their room rate with local businesses; which equates to a multimillion spend."
Leader of Medway Council, Cllr Alan Jarrett, said: "I am really pleased that the Travelodge hotel at Rochester Riverside is now open to the public. The hotel is in a fantastic location – it's on Medway's flagship housing development next to the River Medway and is a stone's throw away from historic Rochester High Street. The hotel is walking distance to a castle, cathedral and museums, as well as dozens of restaurants, bars and shops to enjoy. The Rochester Travelodge is also next to the railway station, which is connected to the high speed line, taking commuters into London in just 34 minutes. Our Dickensian Christmas Festival takes place in Rochester on 7 and 8 December, and this hotel offers another place locally for visitors to stay and enjoy the festivities."
Rochester Travelodge is being managed by Sharn Urand, one of the companies rising stars who started her career as a part time housekeeper and has successfully climbed the career ladder into management whilst raising a family.
Sharn started at Travelodge 12 years ago as a part time housekeeper at Thurrock M25Travelodge whilst studying accounting at college. Sharn loved working at Travelodge so much that she changed her career path and decided to stay at Travelodge. One of the main reasons for her decision was that she could work flexible working hours, raise her family and still climb the career ladder – like many parents at Travelodge.
Eighteen months into the role, Sharn was promoted to Receptionist and then to Supervisor. Within a year, Sharn earned a place on the in-house management development called 'Aspire' where she learnt all the skills to manage a hotel. A year later Sharn graduated from the programme and got a position as a hotel manager at Basildon Wickford Travelodge.
Sharn Urand, Hotel Manager, Rochester Travelodge said: "I never imagined when I started with Travelodge as a House Keeper that one day I would be managing my very own brand new hotel. It's a dream come true."
"I am very proud to have built a fantastic team who are as passionate as me about delivering great customer service and going the extra mile. I am looking forward to developing my team members and giving them the same opportunities that I was given."
"Our new hotel has got off to a flying start and we are gearing up for a very busy festive season, especially as we going to be the spare room provider for many visiting family and friends this Christmas and the Dickensian Festival."