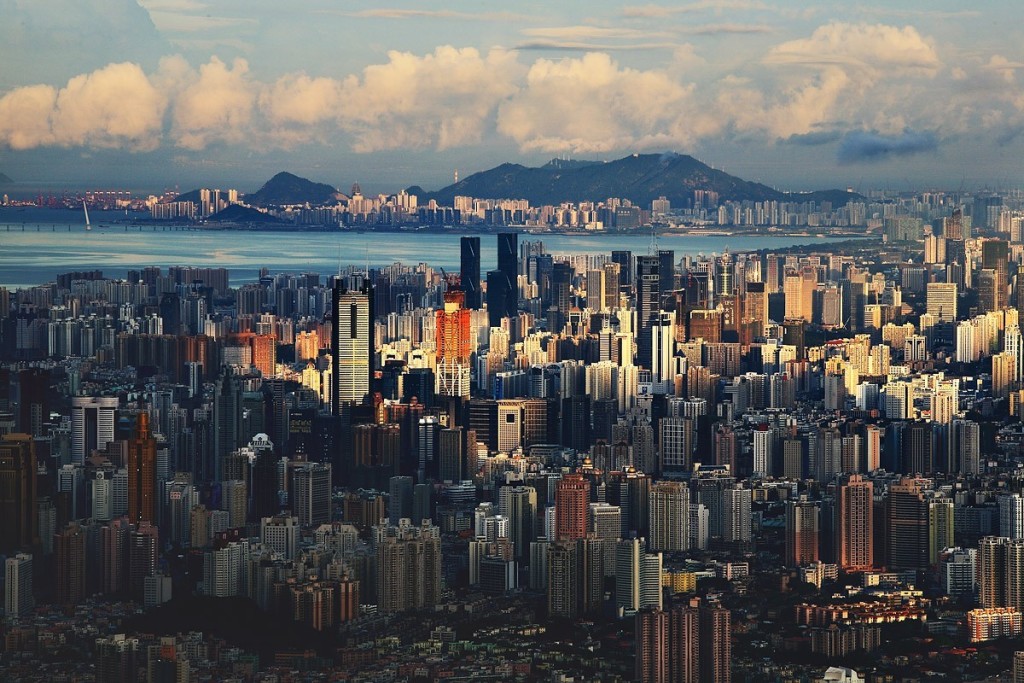 Hilton's luxury brands, Waldorf Astoria Hotels & Resorts and Conrad Hotels & Resorts, are set to expand their presence in China through a multi-deal signing of four hotels with leading real estate development company Shimao Group Holdings Ltd. (Shimao).
Joining Hilton's burgeoning luxury pipeline of 11 hotels in China are Waldorf Astoria Shenzhen, Conrad Shanghai, Conrad Wuhan and Conrad Zhuhai. When they open, the hotels will mark the entry of Hilton's iconic luxury brands in the four cities, bringing unparalleled luxury to affluent travelers in China. Conrad Shanghai, as the first to open in 2022, will take the spotlight as the largest Conrad hotel in Asia with more than 700 rooms.
Alan Watts, president, Asia Pacific, Hilton, said, "As an organization that has been at the forefront of delivering renowned levels of hospitality and innovative guest experiences for over a century, Hilton has a wealth of experience in anticipating future trends that will impact travel. Today's signing with our partners at Shimao Group is a big leap forward for Hilton's luxury portfolio, reflecting the shared optimism that we have in China's growing luxury travel segment."
Conrad Shanghai
A highlight of the signings is the conversion of a key landmark building along Shanghai's modern skyline into Conrad Shanghai. Located at renowned tourism and business district People Square, the opening of the distinctive, over 700-room hotel will mark a significant milestone as the largest hotel under the luxury Conrad brand in Asia when it opens in 2022. Delivering both purposeful service and impactful experiences to domestic and international travelers to the city, Conrad will be the ultimate launch pad to explore this bustling metropolis.
Conrad Wuhan
Launching along the Yangtze River, Conrad Wuhan will be the first Conrad hotel to enter the province. Guests at the hotel will enjoy spectacular river views, while renowned tourist attractions such as Yellow Crane Tower, Guiyuan Temple and East Lake are within a short 30-minute drive. As a highly popular destination for meetings and events in China, the hotel's strategic location close to the Wuhan International Expo Center will place Conrad Wuhan in a strong position to meet future meetings demand in the region.
Conrad Zhuhai
As Hilton's first Conrad hotel in Zhuhai, Conrad Zhuhai will be located in the Hong Kong–Zhuhai–Macao Port City on the Hong Kong–Zhuhai–Macao Bridge (HZMB). When it opens, the hotel will be well positioned to draw affluent travelers to Zhuhai looking to awaken their passions through highly immersive and authentic destination experiences.
Waldorf Astoria Shenzhen
Under the same partnership, Waldorf Astoria will also mark its debut in tier one city, Shenzhen, as the seventh hotel to open under the iconic luxury brand in Asia. A refined haven, the hotel will deliver unforgettable experiences and the brand's legendary True Waldorf Service to leisure and business travelers alike. Conveniently accessible through one of the city's three international airports, the hotel is located within Shenzhen's newly developed central business district near Shenzhen Hong Kong International Centre. Once open, Waldorf Astoria Shezhen will effortlessly welcome travelers to explore and celebrate this destination.