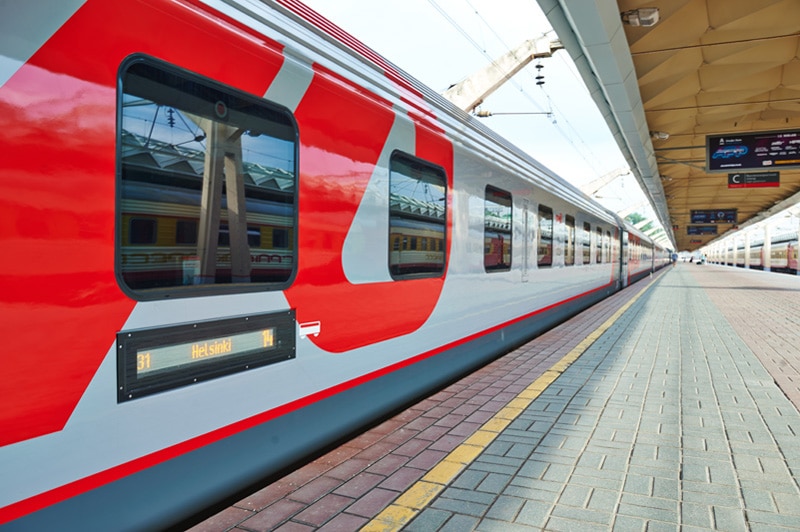 The Deputy Managing Director of Russian Railways Sergei Pavlov has taken part in the Northern Dimension online forum, an initiative that brings together the European Union countries with Russia, Norway and Iceland and that aims at developing cooperation between the Nordic countries.
Speaking at the forum, Sergei Pavlov said that sanitary restrictions on the cross-border movement of people had hit passenger rail traffic with neighbouring countries, but that the Russian Railways' Holding and its foreign partners had taken advantage of the pandemic to work on improvements. Thus, further steps are being worked out with Finnish Railways to improve the popular St. Petersburg – Helsinki route and the two companies are discussing the possibilities of organising high-speed traffic between Moscow and Helsinki.
Sergei Pavlov also stressed that Russian Railways will be ready to resume passenger traffic with other countries as soon as sanitary restrictions are lifted.
In addition, the First Deputy Managing Director of Russian Railways noted that the freight transport and logistics sector was less affected by the consequences of the pandemic.
"We have been observing a pickup in trends in a number of directions and types of transportation compared to the pre-covid period, above all with regard to transit container transportation," said Sergei Pavlov.
He added that these improved trends are, among other things, facilitated by the work of Russian Railways on a digital cooperation model with the participants on the transport market. That includes, for example, the technology of electronic navigation seals and the INTERTRAN information technology, which has been installed at all stations of Russian Railways that receive containers.
Work is also underway to expand the geography of the CIM/SMGS electronic consignment note. Russian Railways, together with its Finnish partners, is exploring the possibilities of using this technology in transit traffic to China.
"As part of the development of electronic data exchange, including with Finland's regulatory authorities, we have significantly reduced the time for border and customs formalities by switching to electronic documents," said the First Deputy Managing Director of Russian Railways.