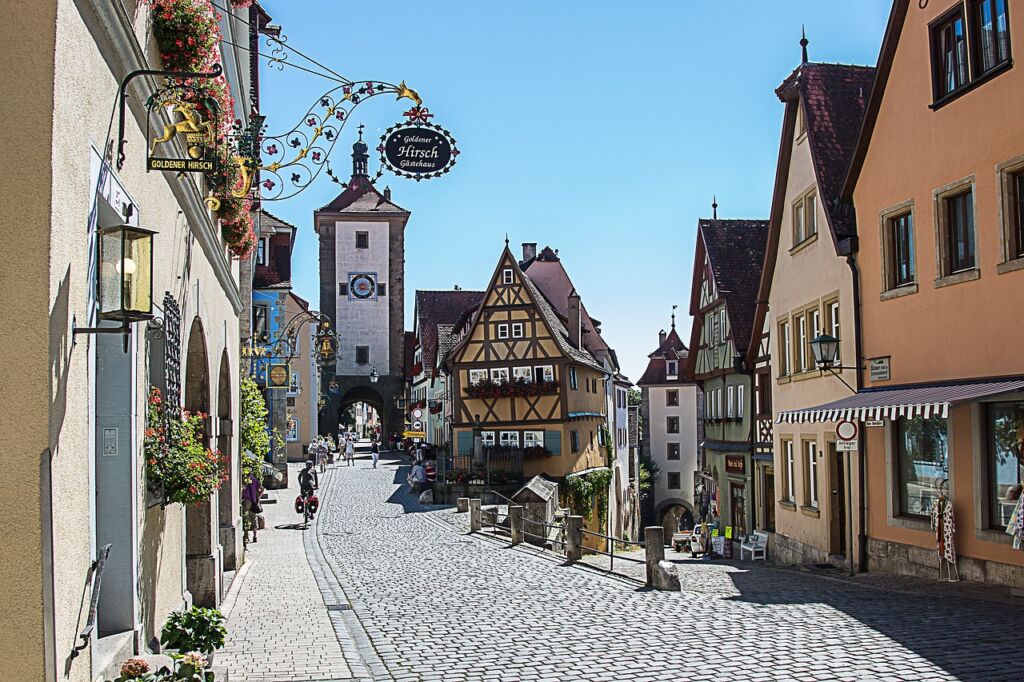 Think fairytales only exist in books? Europe is full of enchanting destinations that are perfect for when you could use a touch of brightness in your life. From a colourful palace in Portugal to a centuries-old castle in Slovenia and cobbled village in Germany, these fairytale places are oozing with so much charm that you'll have to pinch yourself to check you aren't dreaming.
With historic settings and backdrops befitting a princess, you'll feel as if you've stepped into the pages of a real-life storybook while exploring these photogenic towns. There's some magic to be found in each of these fairytale destinations in Europe, where it's possible to create your own happily ever after.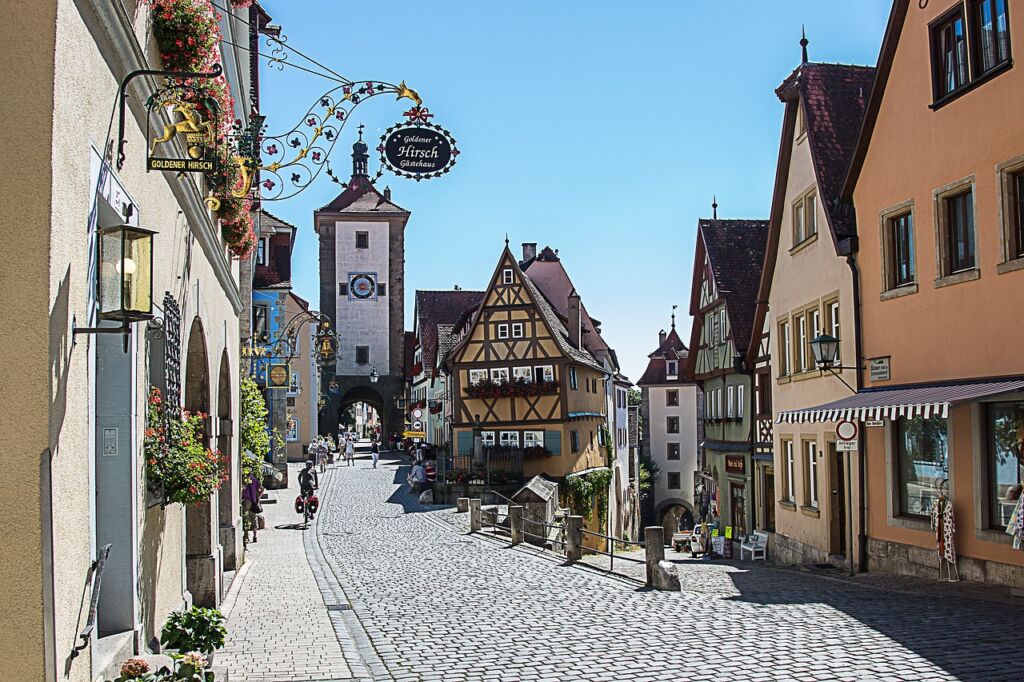 Rothenburg-ob-der-Tauber, Germany
Rothenburg-ob-der-Tauber is one of the most beautiful villages in Germany, so much so that its scenery was the inspiration behind films like Pinocchio and Chitty Chitty Bang Bang. The walled village fits the bill for a top fairytale destination with its charming cobblestone streets, colourful buildings and stalls selling hand-crafted trinkets, which will make you feel like you've been transported to a simpler time. If you want to see the town at its most atmospheric, visit in December for a chance to stroll its authentic Christmas market.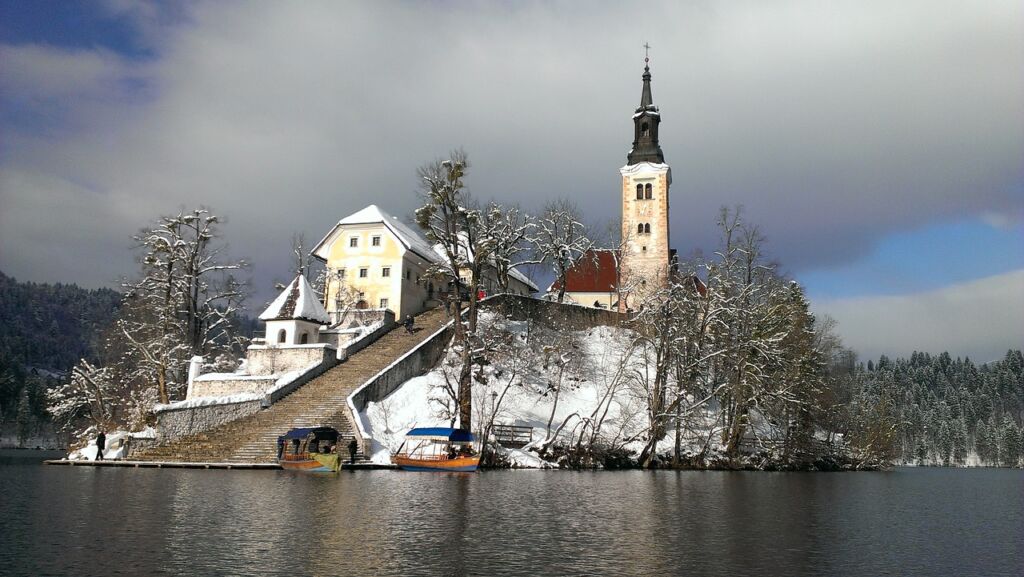 Bled, Slovenia
It's hard to believe, but Bled is even more picturesque in real life. This beautiful town is best known for its historic church that sits majestically in the middle of the lake and 1,000-year-old Lake Bled Castle. Take a romantic stroll around the lake, rent a small rowboat or hike to the Osjonica and Ojstrica viewpoints at sunset for panoramic views of this fairytale town. Pull up a chair at a local café to enjoy the picture-perfect lake views with a slice of Kremšnita, a local dessert with a custard cream filling.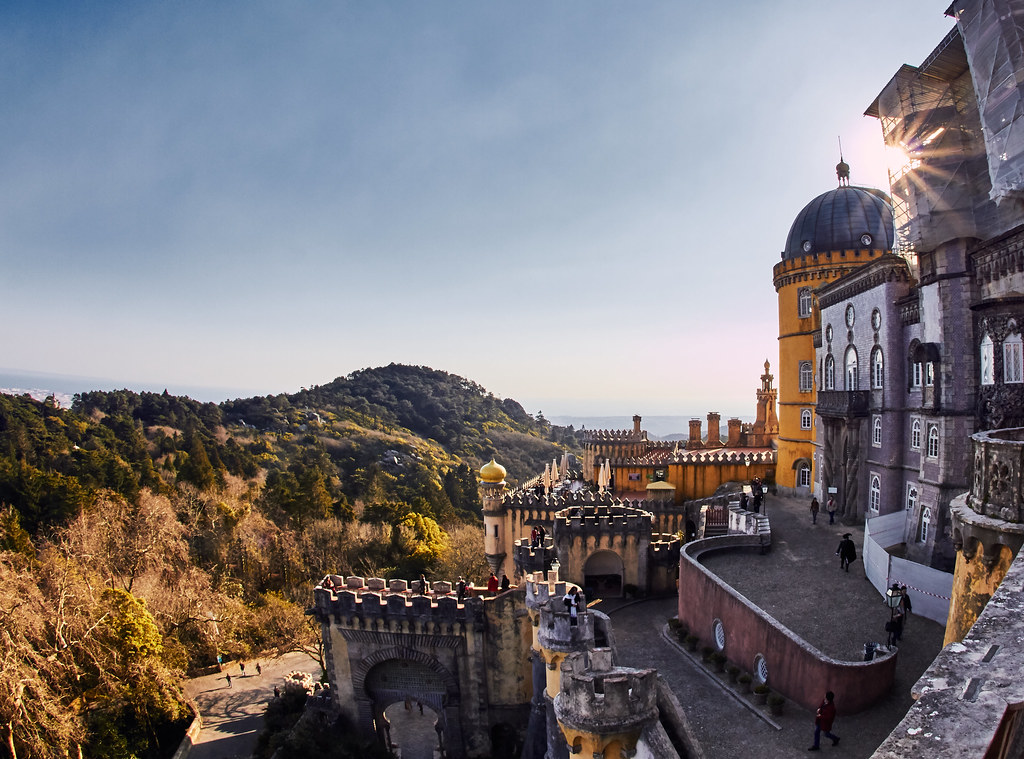 Sintra, Portugal
Arguably the most fairytale-esque town in all of Europe, Sintra is the epitome of old-world charm with its colourful, Romantic-era Pena Palace. A short train ride from Lisbon, it makes for an excellent day trip to see the centuries-old landmark and its incredible details up-close. Stop to take in the palace's sweeping hillside views and marvel at its thousand-year-old walls and brightly-coloured facade. After you've photographed the iconic red and yellow towers, visit nearby Palace of Regaleira and stroll through the enchanted woods filled with fountains, lakes and grottoes.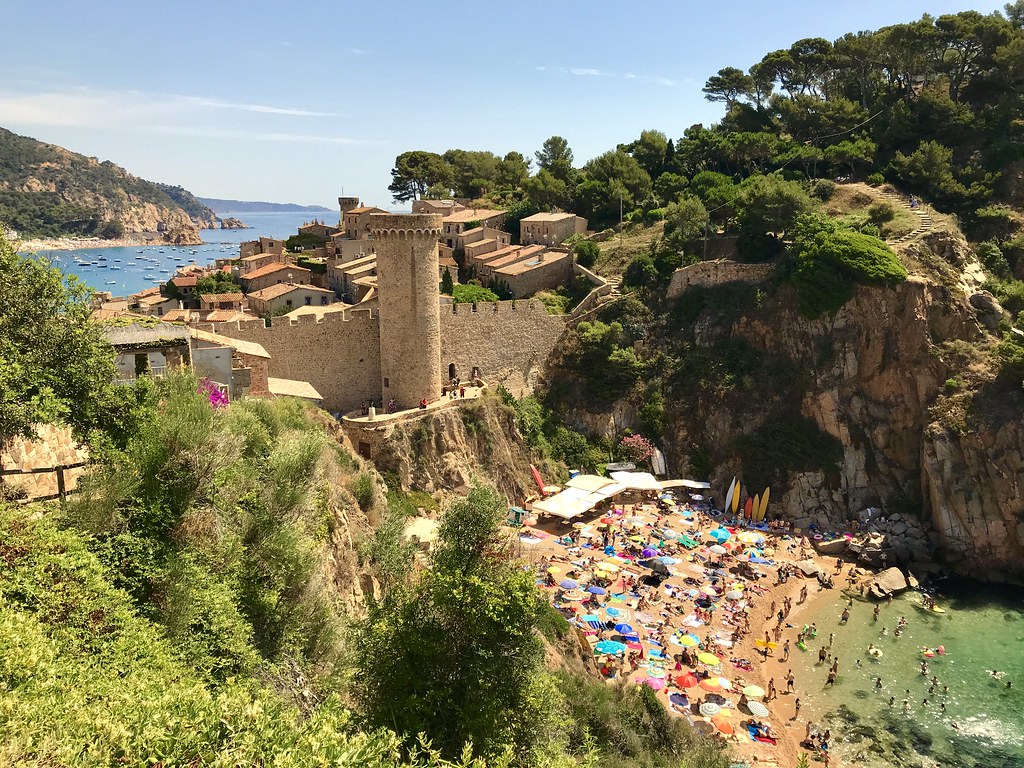 Tossa De Mar, Spain
Tossa De Mar boasts a magical setting on Catalonia's Girona coast, where its stone walls, cylindrical towers and sandy beaches make for a perfect Mediterranean getaway. The ancient castle Villa Vella showcases the city's medieval Catalan heritage, set atop a mountainous landscape with views overlooking the nearby gorges, natural springs and beaches. Spend time exploring the narrow pathways of this walled-in town, then take in a different perspective of the castle from the pebbly shores of Platja Gran beach. You can also top off your tan at the beautiful Platja d'es Codolar beach behind the castle.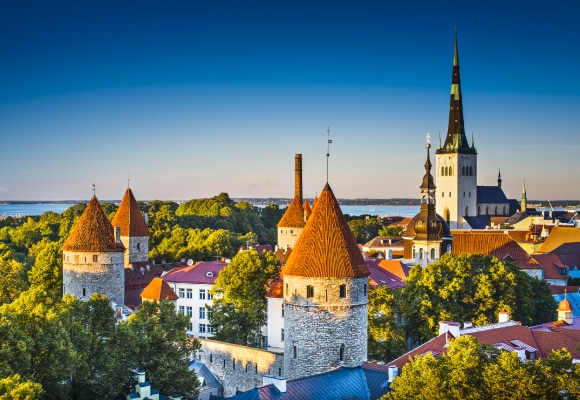 Tallinn, Estonia
Tallinn is one of the most beautiful capitals in Europe and an enchanting Baltic destination, blessed with a charming, UNESCO-listed Old Town. The well-preserved medieval city offers plenty of sightseeing opportunities along its winding cobbled streets, with Toompea Hill a popular viewpoint overlooking the city's storybook towers and Gothic spires. You can spend an entire day wandering the Gothic town square with its brightly-coloured historic buildings, medieval churches and grandiose merchant houses dating back to the Middle Ages. The Old Town is particularly romantic in winter, combining its snowy landscapes with a dazzling Christmas market.