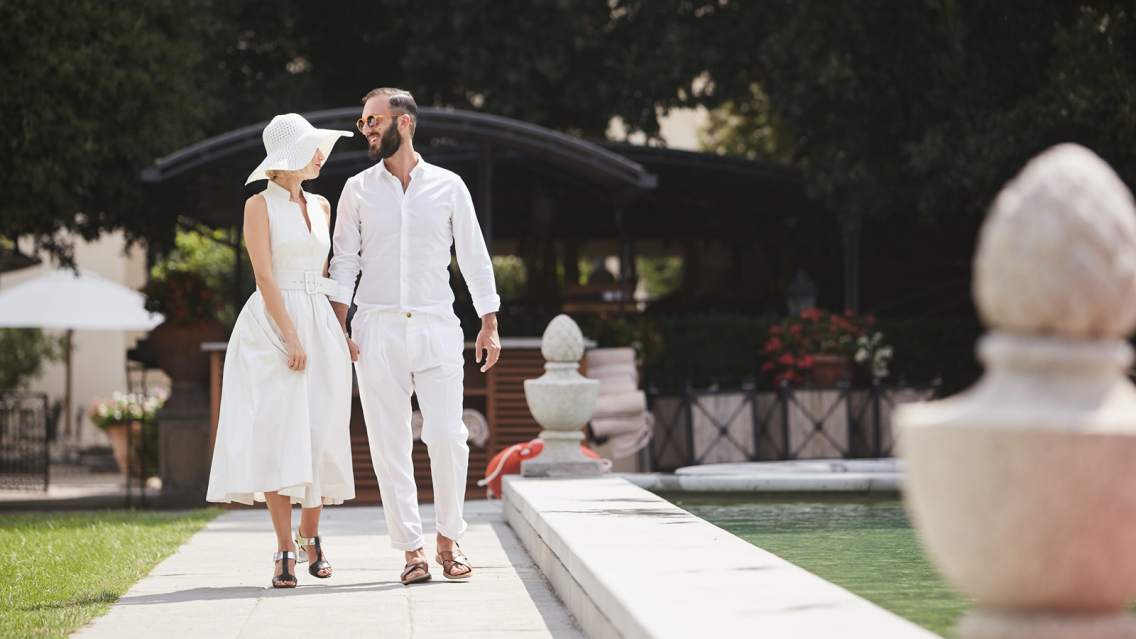 Four Seasons Hotel Firenze is the ideal location for a romantic getaway to celebrate Valentine's Day. Surrounded by centuries of history, couples will be spoiled by beauty, pampered at the Hotel Spa and delighted by delicious Michelin-starred culinary creations.
Valentine's Day Stay Package
The iconic urban resort in the heart of Tuscany offers a special package for a couples weekend dedicated to relaxation and love, valid on February 13 or 14, 2021. Upon arrival, couples can decide whether to indulge in lunch or dinner and enjoy a four-course menu highlighting the best of Italian cuisine selected by Vito Mollica, the Hotel's Michelin-starred chef. Guaranteed upgrade will be granted when booking a Superior or Deluxe room, and a special 25 percent off on massage or scrub treatments will be offered to explore the Hotel's Spa, immersed in the largest private garden of the city. After waking up with a sumptuous breakfast served at the Hotel's Atrium Bar, guests will enjoy a complimentary late check-out up to 4:00 pm.
Valentine's Day at Home
For those who prefer a more intimate celebration and the comfort of Valentine's Day at home, Chef Vito has selected a special four-course menu to-go, completed with instructions to add the final touches on the "made for love" dishes:
Salmon blinis, pan brioche with foie gras parfait, oysters in pizzaiola style
King crab and steamed lobster with green gazpacho
Orecchiette pasta with scorpionfish and turnip tops veloutè
Beef wellington with potatoes purèe, spinach and black truffle sauce
White chocolate and raspberry mousse with lychee gelèe
Price – EUR 90 per person