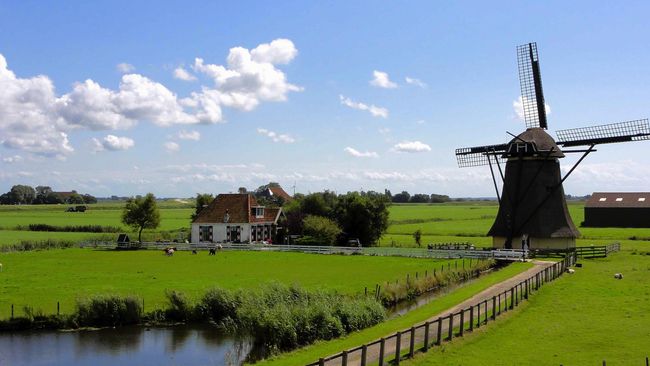 Starting from Tuesday, December 29, all those reaching the Netherlands from another Member State of the European Union or the Schengen Area will be obliged to present a document that shows they have tested for COVID-19 within the last 72 hours before arrival and resulted negative.
The authorities will admit test results in five languages – English, German, French, Spanish or Dutch. The test must be either molecular PCR test and must be for SARS-CoV-2/COVID-19, as other types of tests are not accepted.
The document must contain the passenger's first and last name as stated in their passport, date and time the test was conducted, as well as the results. It must also contain the name and contact information of the laboratory where the test was conducted.
Exempt from the measure will also be the following categories of arrivals.
Children aged 12 years old and younger
People from countries on the EU list of safe countries – Australia, Japan, New Zealand, Rwanda, Singapore, South Korea, Thailand and China, (subject to confirmation of reciprocity)
Cross-border commuters (including students and school children)
Diplomatic identity cardholders – issued by the Dutch Ministry of Foreign Affairs
Non-Dutch diplomatic passport holders
Dutch diplomatic passport holders who are travelling as part of their job
Heads of state and members of foreign governments
Persons who work in the goods transport sector and other personnel of essential transportation
Seafarers who hold a seaman's record book, travelling as part of their job
Air passengers on flights which do not have a Dutch airport as their destination, but are forced to land at a Dutch airport due to unforeseen circumstances
Passengers holding a NATO Travel Order or a NATO-2 visa
Passengers arriving the Netherlands on international intercity trains and coaches are not required to present a negative test result
People arriving in the Netherlands by car
It also notes that a negative test result is not a substitute for self-quarantining. People with a negative test result should still self-quarantine for ten days on arrival in the Netherlands.