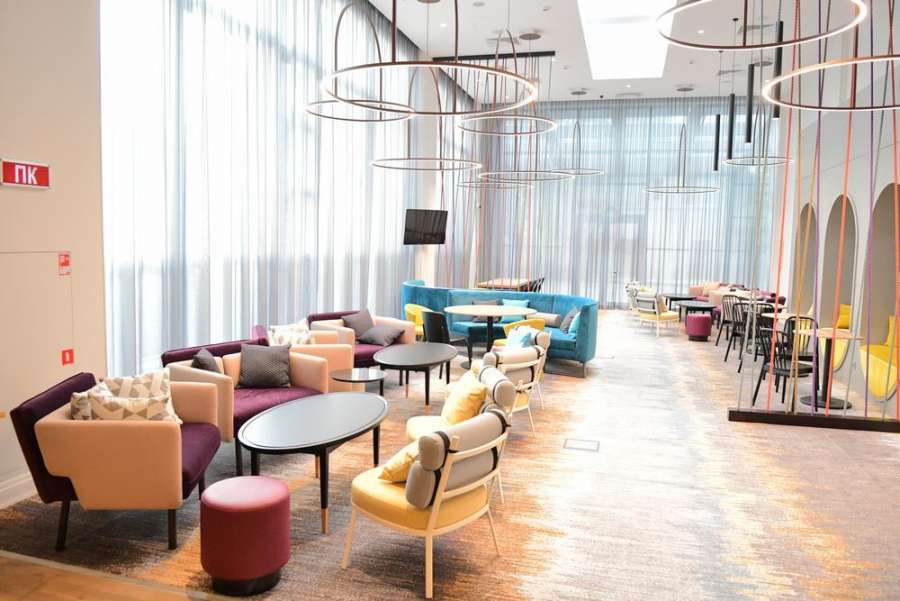 Hilton hotels in the Netherlands have partnered with South Pole Group to offer businesses the opportunity to offset the carbon footprint of their meetings and events at no extra cost.
The initiative will be available at eight hotels across the Netherlands from April 21. The programme will complement existing efforts to deliver low environmental impact solutions that limit waste and increase the focus on local sourcing, in support of Hilton's Travel with Purpose 2030 Goals to cut its environmental footprint in half and double its social impact by 2030.
Erwin Verhoog, vice president, operations Continental Europe, Hilton, said, "We know that our customers and guests are as committed to reducing their environmental impact as we are, and we are delighted to further support these joint ambitions through this partnership. Our hotels are deeply passionate about ensuring their operations are as sustainable as possible, and this project will take that commitment one step further, delivering carbon-neutral meetings at no additional cost for our customers in the Netherlands."
The footprint of all business meetings with 10 or more delegates will be offset through carbon credits, and credits will be allocated to a range of projects that support Hilton's Travel with Purpose 2030 Goals, from forest regeneration and wildlife protection to clean energy.
Hilton will use its award-winning corporate responsibility performance management system, LightStay, to estimate each meeting's energy, water, carbon and waste consumption. LightStay's Meeting Impact Calculator tool gives customers the opportunity to see an estimated carbon footprint for their event using each hotel's specific utility data. In addition to the available measures for businesses to decrease the waste and energy usage of corporate events, carbon credits will be purchased from South Pole Group to offset any remaining environmental impact.
Knowing that businesses are likely to continue choosing to combine in-person meetings with virtual participation for some time, particularly as restrictions continue to fluctuate, Hilton recently launched Hilton EventReady Hybrid Solutions. The new product empowers businesses to host seamless hybrid meetings, across multiple sites if they choose to do so. In line with Hilton EventReady with CleanStay, as well as taking into account the need for increased hygiene and cleanliness measures, the programme has been developed with sustainability in mind.
Hilton hotels in the Netherlands
In line with Hilton EventReady Hybrid Solutions, Hilton hotels in the Netherlands are equipped to host hybrid events that are clean, flexible, safe and socially responsible. The hotels work with businesses to reduce food waste through zero-waste menus and excess donation schemes, as well as encouraging the use of Digital Key contactless check-in and check-out where available to reduce the use of plastic key cards.
Carbon offsetting will be available at the following locations from 21 April 2021 for meetings of 10 participants or more and will be available indefinitely:
DoubleTree by Hilton Amsterdam Centraal Station
Hilton Amsterdam Airport Schiphol
Hilton Garden Inn Leiden
Hilton The Hague
Waldorf Astoria Amsterdam
DoubleTree by Hilton Royal Parc Soestduinen
Hilton Amsterdam
Hilton Rotterdam