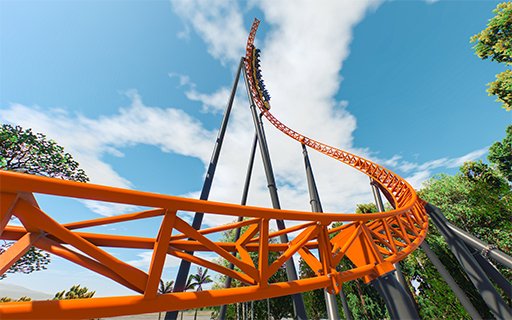 New tourism investment is literally shooting up on the Gold Coast of Australia, with the apex of a new roller coaster at Sea World now punctuating the famous skyline and work commencing on Dreamworld's biggest and most expensive rollercoaster ever.
The peak of Sea World's new $20 million Leviathan roller coaster has risen as a pandemic-era thrill for Queensland, emerging from what looks like a giant pile of pick-up-sticks at the theme park's Main Beach site on the Gold Coast.
Leviathan will be the first new wooden rollercoaster built in Australia for almost 40 years and will be the first wooden roller coaster in the world with backward-facing seats.
The 32m-high Leviathan is the centrepiece of Sea World's New Atlantis precinct, which will also feature the Trident that will lift and spin riders 52m in the air.
Village Roadshow Theme Parks CEO Clark Kirby said the $50 million precinct would be completed in time for the 2021 Australian winter school holidays.
He said the works would be a game changer for the industry and help lure visitors back to the Gold Coast's famous theme parks following the massive impact of the coronavirus and lockdowns on Gold Coast tourism.
Destination Gold Coast boss Paul Donovan said the pandemic had cost the city $3.5 billion in tourism expenditure, down 60 per cent on 2019 figures.
The Gold Coast's 4600 tourism businesses and operators had struggled to survive, with a 49 per cent drop in visitor numbers, which represented about seven million fewer tourists, he said.
Kirby said plans were also underway for major new attractions at Wet'n'Wild and Movie World.
"For the long-term recovery, we have a continued focus on investment and growth with a number of larger attractions planned," he said.
The Village Roadshow works come as Ardent Leisure also began this week on Dreamworld's new $32 million roller coaster.
Scheduled to open in time for the 2021 Christmas holidays, the ride will be 1.2 km long and will hit speeds of up to 105 km an hour.
Based on the Blue Fire Launch coaster in Germany, it will feature the first triple launch system in the Southern Hemisphere and the world's first separate spinning gondola attached to the rear of the roller-coaster train.