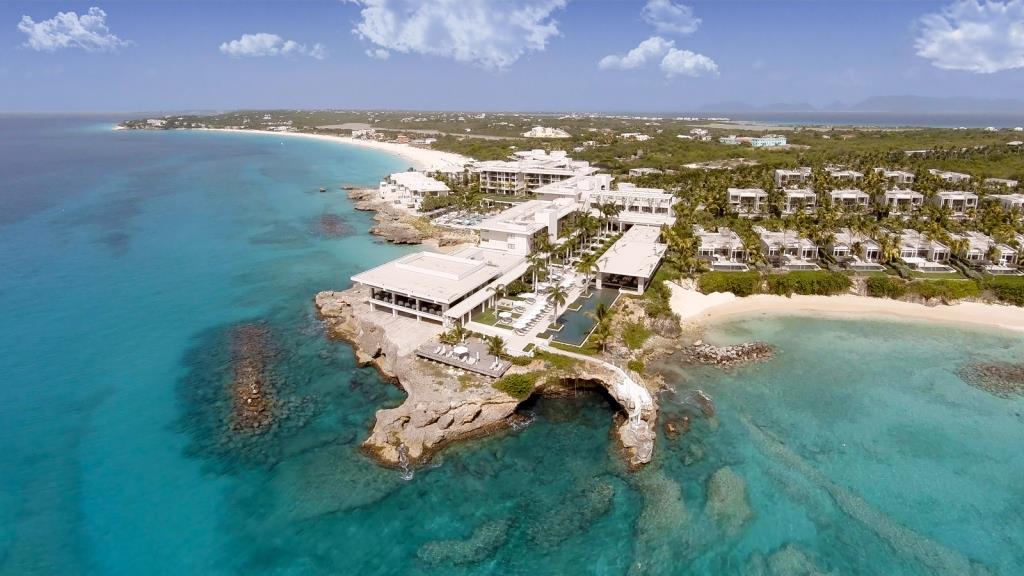 Incredible views, a luxurious atmosphere, and the comfort one can trust await as Four Seasons Resort and Residences Anguilla prepares to welcome guests back to paradise beginning November 19, 2020.
The Resort's secluded setting and open spaces offer a physically distanced environment in which to relax or safely settle for an extended stay. Guests may look forward to a host of rich experiences with up to USD 1,000 Resort credit per day, plus daily breakfast included.
"This setting moves you to leave it all behind. Our Four Seasons Anguilla family looks forward to welcoming you back home to start creating new memories," says General Manager Jose Adames.
Whether it's a multi-generational trip, an intimate wedding, or travelling with friends, the Resort's residential accommodations provide privacy and exclusivity in a place to call home. Guests can stretch their legs in spacious accommodations ranging in size from one-bedroom Residences to five-bedroom Beachfront Villas, complete with private pools, expansive terraces and delectable open-air dining at the Resort's waterfront restaurants.
Anguilla averages temperatures around 80° F (27° C) with trade winds providing a constant, refreshing breeze, an appealing proposition as winter approaches.
Lead With Care
It's time to relax with the assurance that Four Seasons has implemented the new Lead With Care program to ensure safety and cleanliness to make each stay a true vacation from the hustle and bustle of the outside world. For details on this enhanced global health and safety program, click here.
The Residential Retreats Package
The Residential Retreats package showcases the Resort's collection of one-, two and three-bedroom Residences plus the four and five-bedroom Villas. All Residential accommodations feature gourmet kitchens, living areas, washers/dryers, private balconies with plunge pools. The Villas include all Residential features plus private pools, stunning ocean views and a devoted Residential Assistant delivering Four Seasons legendary service.
The daily credit increases with the number of guest rooms, beginning with a one-bedroom Residence with two guests and a daily USD 200 credit, and ranges up to a five-bedroom Beachfront Villa for up to 10 guests plus a daily USD 1,000 Resort credit. The Resort credit may be used toward food and beverage charges, villa dinners, spa treatments, tennis lessons and fitness classes.