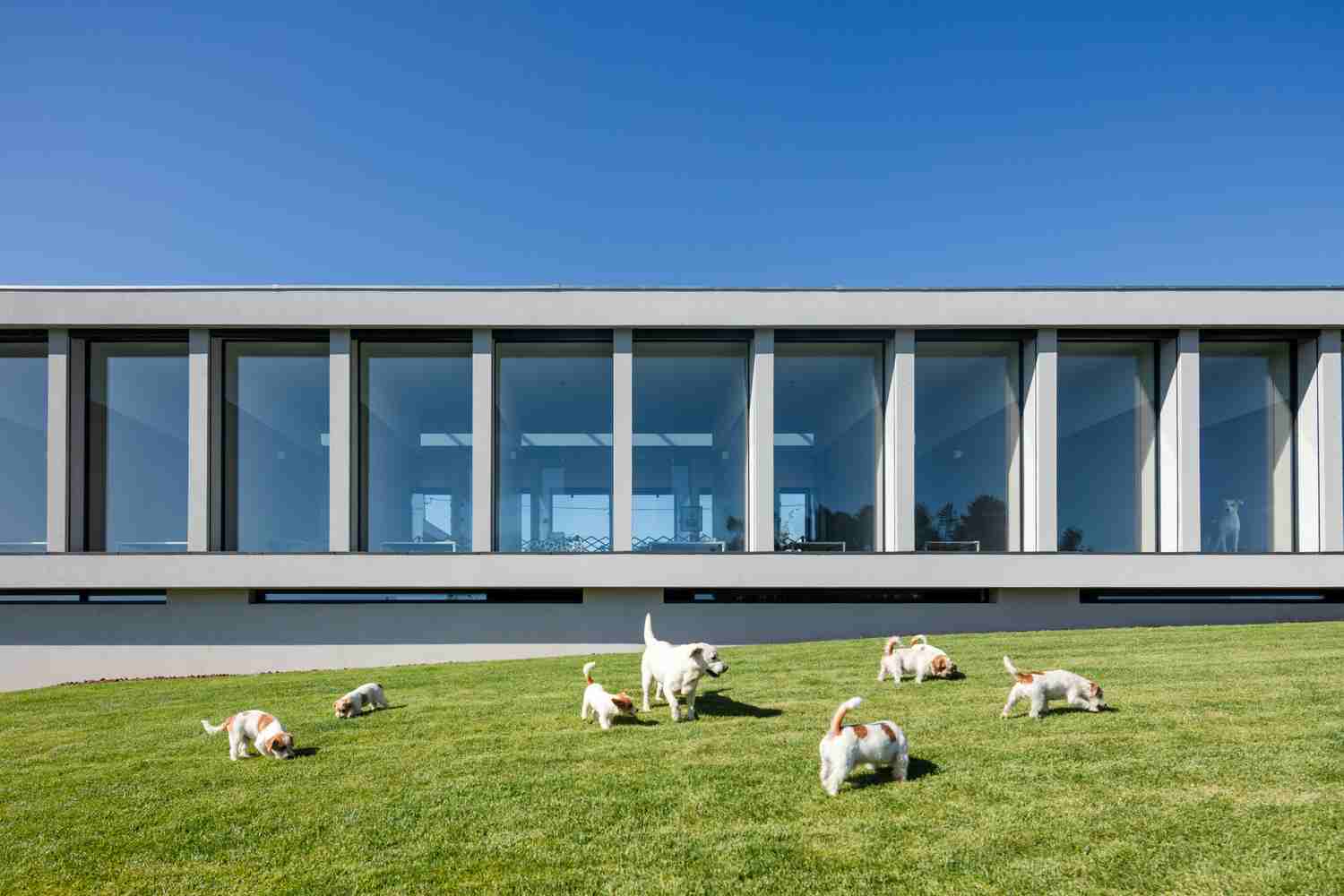 Photographs: João Morgado
The Canino e Felino, a new luxury cat and dog hotel, has opened in north-east Portugal on the site of a former vineyard.
The Canine & Feline Hotel is located in Parada, Vila do Conde, and intended for temporary dog and cat accommodation. Animals can stay there for a few days, during holidays or professional travel of their owners.
The complex has three buildings: a building for dogs, a building for cats and an administrative building where the staff is located, a veterinarian's office and a grooming (grooming) center.
In the dog building, the enclosures are arranged in two rows. Forty-one dogs' shelter separated by the central corridor with a small garden to obstruct the eye contact of the animals facing each other. Each of them has large windows overlooking the garden. Dogs can come out of their enclosure to swim in the pool or play in the dog playground.
In addition to living rooms, the cat building has a playground for cats, lit by a large skylight.
Cat and dog zones are specially separated, avoiding the meeting of both and reducing the animal noises.