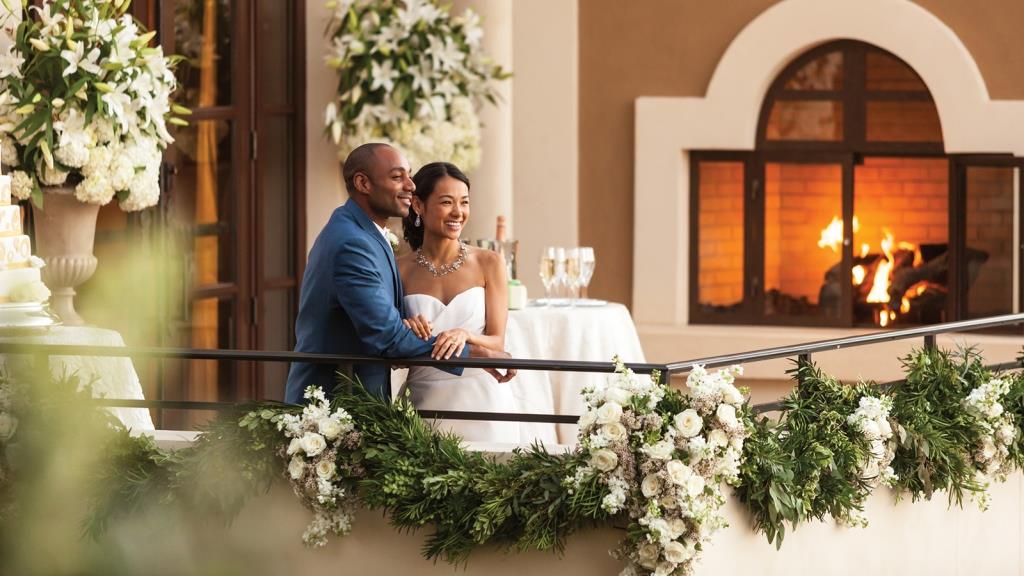 Dream weddings have shifted as more and more couples are seeking to have a micro-wedding, with few people in attendance, to celebrate as safely as possible with only their most cherished family members and friends by their side. Four Seasons Resort Orlando at Walt Disney World Resort has adapted its wedding packages to include a new Bespoke Wedding Package, ideal for the wedding couple to celebrate their special day in this new safety-conscious environment. A key element of this package is the ability to set up a live stream with a customised viewing link, for an option of inviting guests to participate as virtual attendees.
"Many couples do not wish to delay their wedding in this COVID-19 environment – they want to get married now, and they're altering their plans to make their celebration very private," says Sascha Voss, Catering Sales Manager and intimate weddings specialist. "This new package includes some wonderful perks for the couple to enjoy at the Resort, and the option of adding special, fun components that enable invited attendees to take part virtually."
The Bespoke Wedding Package includes the ceremony setup on-site at the Resort, and a virtual ceremony link to enable the couple to share their private link with family and friends, so they can virtually participate in the festivities. The package also includes 10 customised "Wish You Were Here" boxes (additional boxes available at a fee). Additionally, the package includes private car service to and from the airport, a Resort experience credit for the couples' chosen experience (such as 50 minute massages, bridal makeup, golf tee time for two), a dining credit, a pool cabana for the day, a Park View Suite for a two night stay, and a welcome amenity for the arrival day and wedding night. With a reception for up to 50 guests, the package is priced at USD 19,950. Enhancement options include a rehearsal dinner in a private dining room, starting at USD 65 per person; a wedding send-off brunch, starting at USD 70 per person; or a Spa or golf lunch, starting at USD 60 per person.
Four Seasons Hotel Los Angeles Introduces Private Fitness Suite.