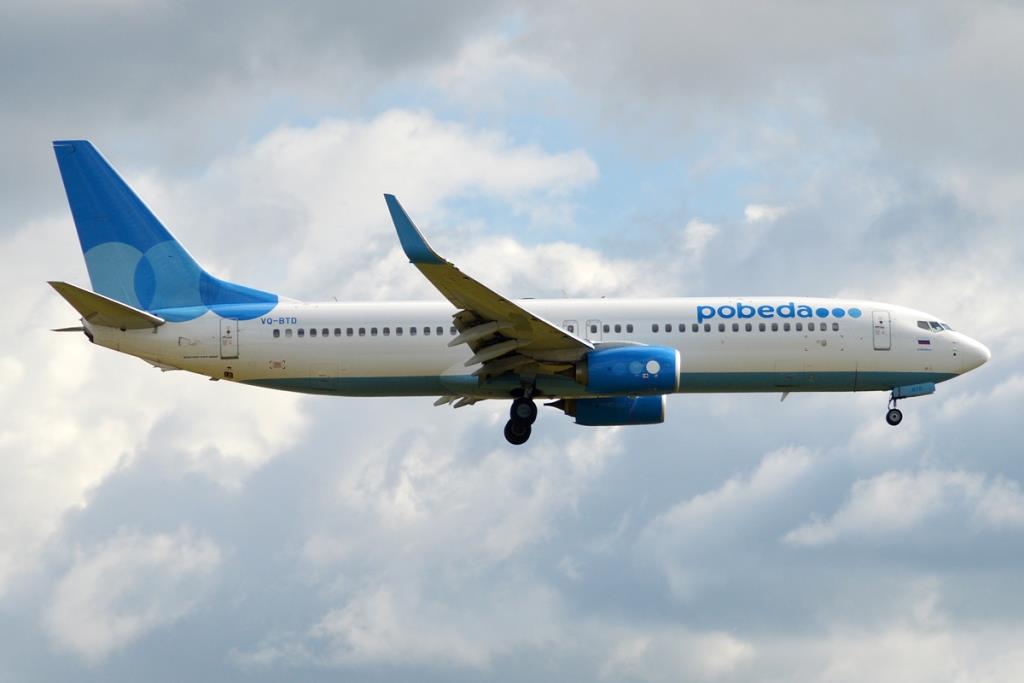 Low-cost airline Pobeda became the only airline in Europe that managed to increase passenger traffic in July 2020 compared to the same indicator last year. This is confirmed by the analysis of the world's leading analytical center CAPA (Center for Aviation), which is one of the most reliable sources of aviation and tourism information in the world.
In July 2020, Pobeda transported almost 16.5 thousand clients more than a year earlier. No other European airline was able to increase passenger traffic amid the restrictions imposed in the world amid the pandemic.
CAPA experts believe that the highest demand for Pobeda is due to the specifics of the low-cost airline's business model and the demand in the domestic Russian market – one of the largest domestic markets in Europe.
Pobeda annually becomes the price leader in the Russian ratings of the largest agencies selling air tickets. Thanks to the tariff policy, the average load on Pobeda flights is 96%, and on most flights it reaches 100% – the highest rate among Russian regular airlines.
Pobeda has expanded its range of package tariffs, including different sets of services. Starting from August 21, the pobeda.aero website offers the Maximum package fare, which includes all the most popular services of the company: choosing a seat in the cabin, carrying luggage up to 20 kg and the possibility of returning a ticket or changing the departure date. Previously, it was possible to purchase a ticket on the site within the "Basic", "Profitable" and "Returnable" tariffs.