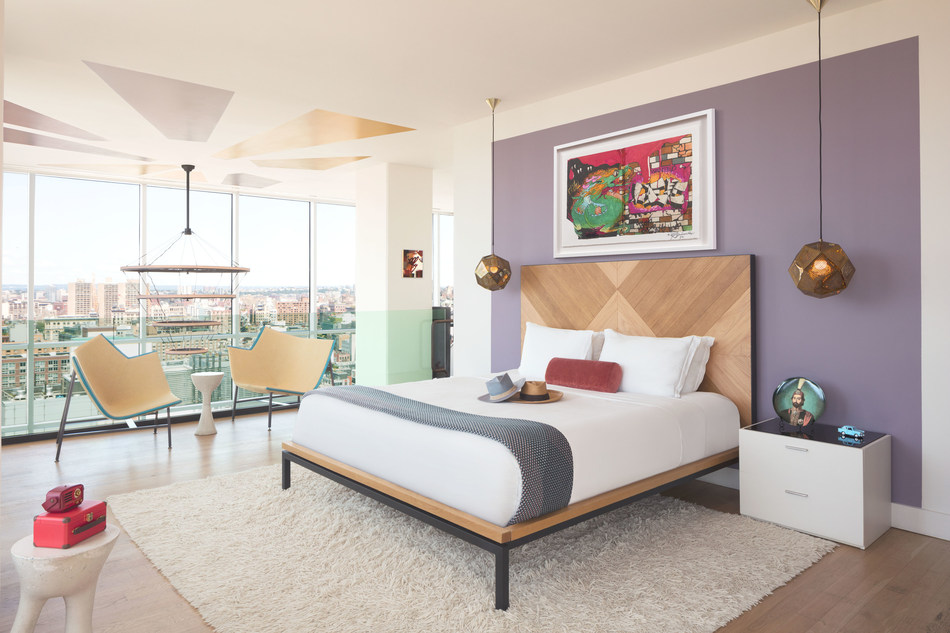 InterContinental Hotels Group and Tokyo Century Corporation have signed a management agreement to open Hotel Indigo Karuizawa in 2022. It will be the third Indigo hotel in Japan.
Located in the mountains near Nagano, Karuizawa is a much-loved destination for Japanese and international travellers who appreciate outdoor activities, including golf and hiking, during its mild summers, and skiing and onsens (hot springs) during the winter. It's also home to popular attractions such as the Kyu-Karuizawa old town and Karuizawa Prince Shopping Plaza.
Hotel Indigo Karuizawa will draw on the story of the local neighbourhood to incorporate locally-influenced design and service, which is the signature of the Hotel Indigo brand. In addition to its 155 spacious and elegantly designed rooms across three wings, the hotel will also feature meeting facilities, a spa and a gym. Guests will also be able to take advantage of the dining options on offer, with a focus on local dishes using seasonal ingredients.
There is a growing momentum behind boutique and lifestyle hotels in Japan, as they offer a unique and distinctive service that appeals to a new generation of traveller. Hotel Indigo does just that, attracting curious and well-travelled global travellers with its local neighbourhood story in every detail, including hotel design and service. In fact, this will be Japan's third Hotel Indigo, following the opening of Hotel Indigo Hakone Gora in 2020, and the upcoming Hotel Inuyama Urakuen Garden, which will open in mid-2021.
IHG® Vice President, Development for Australasia, South Pacific & Japan, Abhijay Sandilya commented: "Hotel Indigo is a brand that brings local neighbourhood stories to life, combining authentic local experiences, modern hotel design, intimate service and excellent local cuisine. With its amazing culture and local stories, Japan is perfect for the Hotel Indigo brand, and that's why we are seeing so much growth and interest from owners. We are proud to announce another Hotel Indigo, and our second hotel in collaboration with Tokyo Century Corporation. We look forward to operating another fantastic hotel together, and building a successful long-term partnership".
Tokyo Century Corporation, Senior Managing Executive Officer, Yoichiro Nakai commented: "Following our first resort development project, the ANA InterContinental® Beppu Resort & Spa, we are very pleased to be developing a resort hotel in Karuizawa, Japan's best in class luxury resort, as our second project with IHG ANA Hotels Group Japan. This is an important milestone in our partnership, and we look forward to working together to further develop Karuizawa as a destination by attracting tourists from Japan, and around the world."
Hotel Indigo Karuizawa is located about 2 km from Karuizawa Station, which offers great accessibility by car and is only 1 hour from Tokyo by the Hokuriku Shinkansen (bullet train).