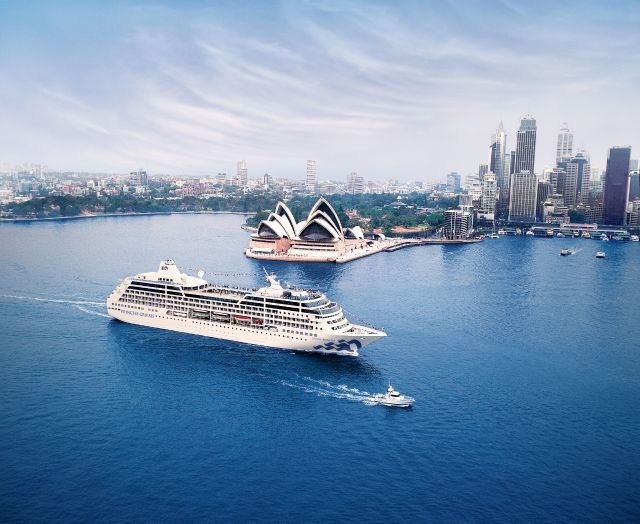 Due to the continued progression of COVID-19 and related decisions of various governments, health authorities, and airlines regarding travel restrictions, cruise lines are extending its pause in cruise operations in Australia.
In alignment with the Cruise Lines International Association (CLIA) recent decision to extend the voluntary suspension of global cruise operations for all members, Royal Caribbean International and Celebrity Cruises will be suspending all sailings departing from Australia and New Zealand on or before October 31, 2020.
Princess Cruises is extending its pause in cruise operations in Australia through December 12, 2020 which includes cruises throughout Australia and New Zealand.
Guests who have paid in full on these cancelled voyages will receive a refundable Future Cruise Credit (FCC) equivalent to 100% of the cruise fare paid plus an additional non-refundable bonus FCC equal to 25% of the cruise fare paid. To receive the above FCCs, no action is required by the guest or their travel advisor.
For guests who have not paid in full, Princess will Double the Deposit, providing a refundable FCC for the money currently on deposit plus a matching bonus FCC that can be used on any voyage through May 1, 2022. The matching bonus FCC is non-refundable, will not exceed the base cruise fare amount of the currently booked cruise, and will have a minimum value of $100 per person.
Alternatively, guests can forfeit the bonus FCC offer and request a refund for all money paid on their booking by using this online form. Guests have until September 30, 2020 to elect a refund, or they will automatically receive the default offer listed above.
Carnival Cruise Line said today that in light of continuing Australian travel restrictions, it is extending its pause in departures from Australia through 2 December 2020 for Carnival Spirit and Carnival Splendor.
Carnival had previously announced pauses through 29 October and is now notifying guests and travel agents about these new cancellations.
The company is making contact with guests and travel agents who are impacted and is offering flexible options for all those affected.
P&O Cruises Australia is also extending its rolling pause in operations from Australia to 2 December this year.
And to support guests' peace-of-mind during these times, P&O has extended its flexible payment and cancellation policy – called 'P&O Assurance' – even further to the end of next year's summer holidays. Guests can now cancel their booking for any reason up to 48 hours prior to the scheduled date of departure for sailings to 31 January, 2021 and receive a future cruise credit to the value of the fare paid.
"It is clear that society is not yet ready to return to sailing and we will continue to liaise with governments and public health experts as all align on how people should gather and holiday," Sture Myrmell, P&O Cruises President said.
"Like our loyal guests, we remain hopeful that the start of summer will bring new opportunities for the entire travel and tourism industry, which contributes so much to many regional economies around Australia."