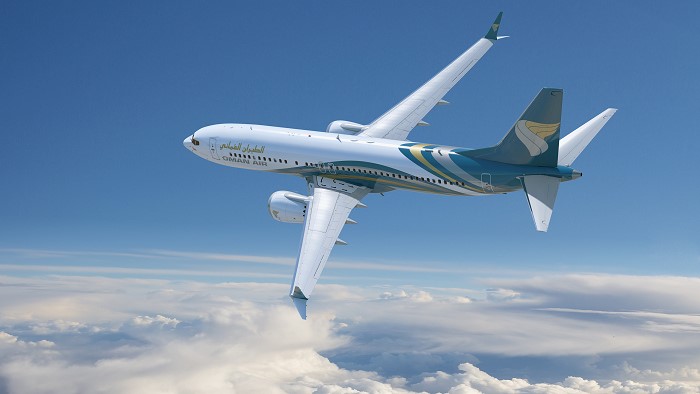 The national carrier Oman Air and Bank Muscat, the flagship financial services provider in the Sultanate, have announced upgrading of their unique co-branded credit card to the Platinium level. Customers will particularly love the fact that they can now accumulate Sindbad miles for any purchase, including even travelling on other carriers. For example, a customer who uses the card to buy groceries or buy a ticket elsewhere will get 2 Sindbad miles for every RO 1 spent. The enhanced Bank Muscat Oman Air Credit Card also offers a number of new benefits and rewards including access to 25 airport lounges all around the world, 50% discount at VOX cinemas on Tuesdays and Wednesdays, DragonPass airport dining offers at more than 200 restaurants globally and YQ Meet & Assist services. The upgrade to Oman Air Platinum membership means that getting through airports can be a very personalised and pleasant experience and all existing customers can enjoy the enhanced benefits of the card.
Usama Al Haremi , Head of Communications, Oman Air, said: "We are happy to present the new Bank Muscat Oman Air Credit Card, which will help you get to your dream destination faster than ever before in luxurious comfort and privilege. In addition getting upgraded to the Sindbad Silver tier and enjoying free travel insurance and special offers from Oman Air, cardholders can also enjoy access to some of the best airport lounges and restaurants in the world."
Amjad Al Lawati, AGM – Cards and eBanking, said: "Bank Muscat is delighted to upgrade this unique co-branded card with a whole lot of new features that frequent travellers will absolutely adore. In line with our customer-centric initiatives and thanks to our strong partnership with the national carrier of the Sultanate, Oman Air, we are able to offer a world of exclusive privileges and rewards for our valued customers."
Omani nationals or residents of Oman aged 18 and above with a minimum salary of RO 500 are eligible for the Bank Muscat Oman Air Platinium Credit Card provided they meet the bank's credit requirements. The credit card offers up to 52-days interest-free credit period. Thanks to the co-branding with Oman's national carrier, cardholders are eligible for 1,000 bonus Sindbad miles if they use the card within 30 days of its activation and a fast track upgrade to Sindbad Gold upon completion of 2 return trips through Oman Air within 6 months of getting the card.
Frequent travelers will particularly appreciate the reward of 2 Sindbad Miles for every RO 1 spent as well as a renewal bonus of 1,000 miles for renewing the card. Travellers are also eligible for free travel insurance when they pay at least 50% of their ticket fare with the credit card as well as an 8% discount on hotel stays and up to 35% discount at AVIS car rentals.
Bank Muscat Oman Air Platinium Credit Cardholders will appreciate the fact that they have access to 24-hour cash advance facility of up to 100% of their credit limit. The spectacular brand recognition offered by the dynamic card unleashes convenience and opens up a window of exclusive rewards while shopping, dining out or travelling anywhere in the world.
Offering the best deals and rewards, Bank Muscat cards are a big attraction with customers, providing convenience and flexibility in day-to-day transactions at shopping malls, restaurants or holiday abroad. The bank encourages the use of cards which help individuals to discipline their spending and keep track of all transactions through electronic monthly statements.