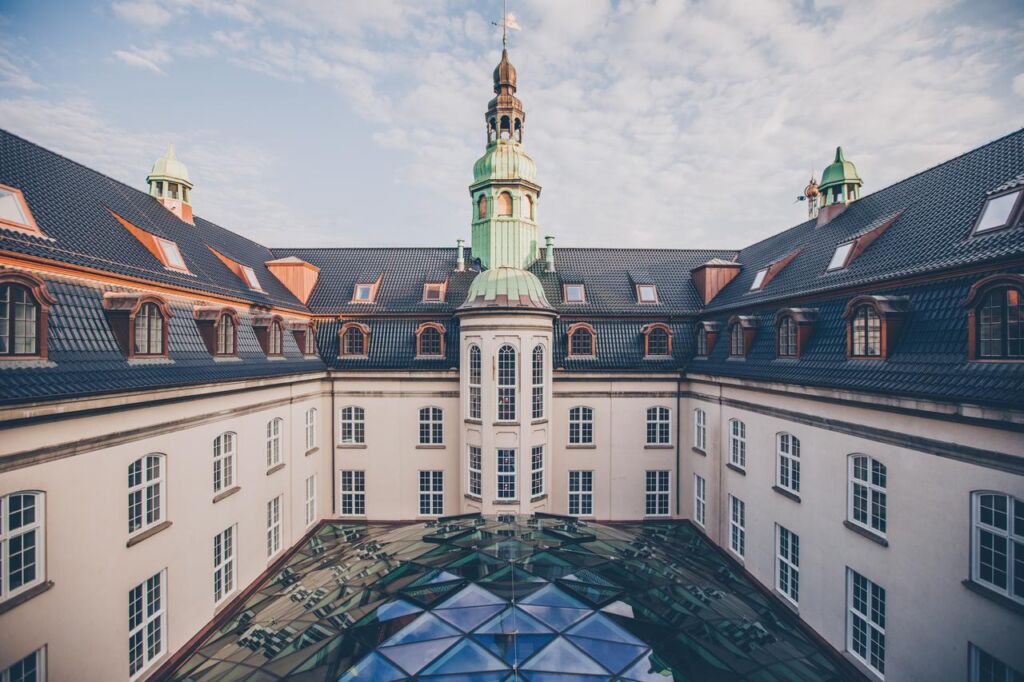 London-based firm, Goddard Littlefair, has transformed the public areas of the Central Post and Telegraph Head Office, a listed, iconic building in Copenhagen, initially built in 1912. It is now known as Villa Copenhagen, and it has been converted into a standout landmark hotel.
The 390-room Villa Copenhagen features a number of outdoor and interior spaces, including The Courtyard, designed by Shamballa Jewels; the Old Boardroom, which serves as a private event space for intimate gatherings and dinners; and 24,757-sq.-ft. of flexible meeting and event spaces for smaller gatherings or large events of up to 1,200 attendees.
Goddard Littlefair's emerging sister company, food & beverage design studio, Epicurean was tasked with designing Villa Copenhagen's five food and beverage spaces: the breakfast restaurant, Public, the Rug Bakery, the all-day restaurant and bar, Kontrast, the T37 Bar & Lounge and the rooftop Pool Bar.
The hotel also offers a year-round rooftop pool and bar; a 24-hour fitness center with sauna; and a hidden garden growing organic herbs, spices, vegetables and honey.
The pool, designed by Krook and Tjader Architects, is heated 365 days a year by the excess heat produced by the kitchens' fridges, making it sustainable. At 25m long, it is unique to the city. Copper from the roof was used to form the bar front, emphasizing Epicurian's approach: in Villa Copenhagen, every venue has its own unique ambience, informed by its position within the hotel, the heritage features found in the rooms and purposes for use, and, of course, the materials.