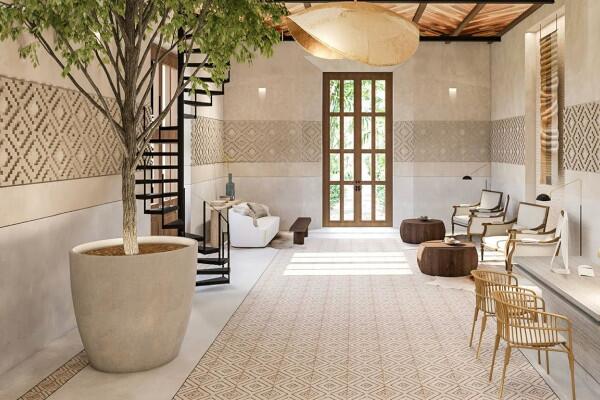 Banyan Tree Group has launched its third property in Mexico, Hacienda Xcanatun, which will be operated by its upscale brand, Angsana. The hotel presents a contemporary interpretation of the legendary Yucatan (henequenera) Haciendas (large agricultural estates of the 18th century amid henequen agave plant), according to the company.
The hotel offers 18 renovated suites designed by Mexican architectural firm Estudio 240, as well as the flagship restaurant, Casa de Piedra; several event spaces; and the Spa by Angsana.
Inspired by Yucatan culture, the ruins of the original structure have been preserved. Pre-Hispanic and modern elements are incorporated throughout the new design and the feeling of tranquility is apparent throughout. The refreshing experience includes 18 renovated suites designed by renowned Mexican architectural firm Estudio 240.
The flagship restaurant Casa de Piedra is helmed by esteemed chef Paloma Ponce. It offers a culinary experience dating back to the origins of the region, inspired by French techniques combined with a distinctively Mexican touch.
The Spa by Angsana focuses on aromatherapy and the use of natural ingredients combined with traditional Asian wellbeing treatments from the renowned Banyan Tree Spa Academy.
Hacienda Xcanatun, located 15 minutes from the centre of Merida, 10 minutes from the archaeological zone of Dzibilchaltún, and 20 minutes from the beaches of Puerto Progres.
"Mexico is the gateway to luxury tourism in the American continent, and we are delighted to be part of this opportunity, and operate a property like Hacienda Xcanatun. This is our first property managed by Angsana in the country, and we are proud to bring the brand to this terrestrial paradise in the Yucatan Peninsula," said Mr Peter Hechler, Banyan Tree Hotels & Resorts SAVP and Head of Regional Operations Middle East, Europe, North Africa & Americas.
Banyan Tree Group has opened ORI9IN, the first gourmet organic farm in Chiangmai, Thailand, together with James Noble, Two Michelin-Star Chef-turned-Sustainable-Farmer of The Boutique Farmers, established as a reputable grower.