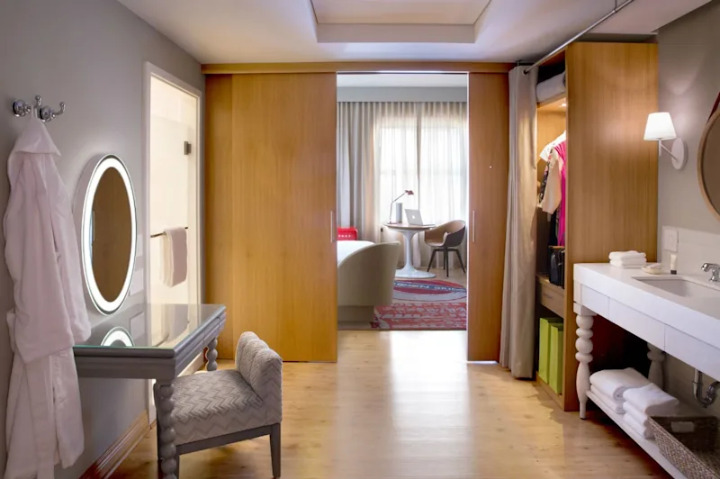 Virgin Hotels is making it easier to check-in to their hotels with their upgraded mobile app, Lucy. Lucy is Virgin Hotels' 'personal comfort assistant'. Since their first hotel opened in Chicago in 2015, Lucy has looked after everything from air-con temperature to ordering room service. Now, Lucy can even check guests in and act as the key to their Chamber.
Some of the new features in the upgraded app, including mobile key functionality and Chamber selection, are available to members of Virgin Hotels' loyalty and preferences programme, The Know. Members can avoid touching and keeping track of a plastic room key as Lucy can now check them in and unlock their Chamber.
For all hotel guests, Lucy can also control the lights from the palm of their hand. All Chambers have three new lighting themes: 'Get Lit,' a bright, master setting, 'Get in the Mood,' a dimmed, relaxed setting, and 'Do Not Disturb,' a dark setting for sleep.
Virgin Hotels understands that now, more than ever, comfort and peace of mind is crucial as people look to begin travelling again. These upgrades will enable guests to effectively socially distance and minimise the use of shared devices such as remotes and keys.
The updated mobile app is already in use in both Virgin Hotels Nashville, which opened on 1 July, and Virgin Hotels Dallas, which recently reopened. All future hotel openings will also be compatible with the new mobile app offerings. Virgin Hotels Chicago will see an individual rollout of the new functionalities later in July 2020.