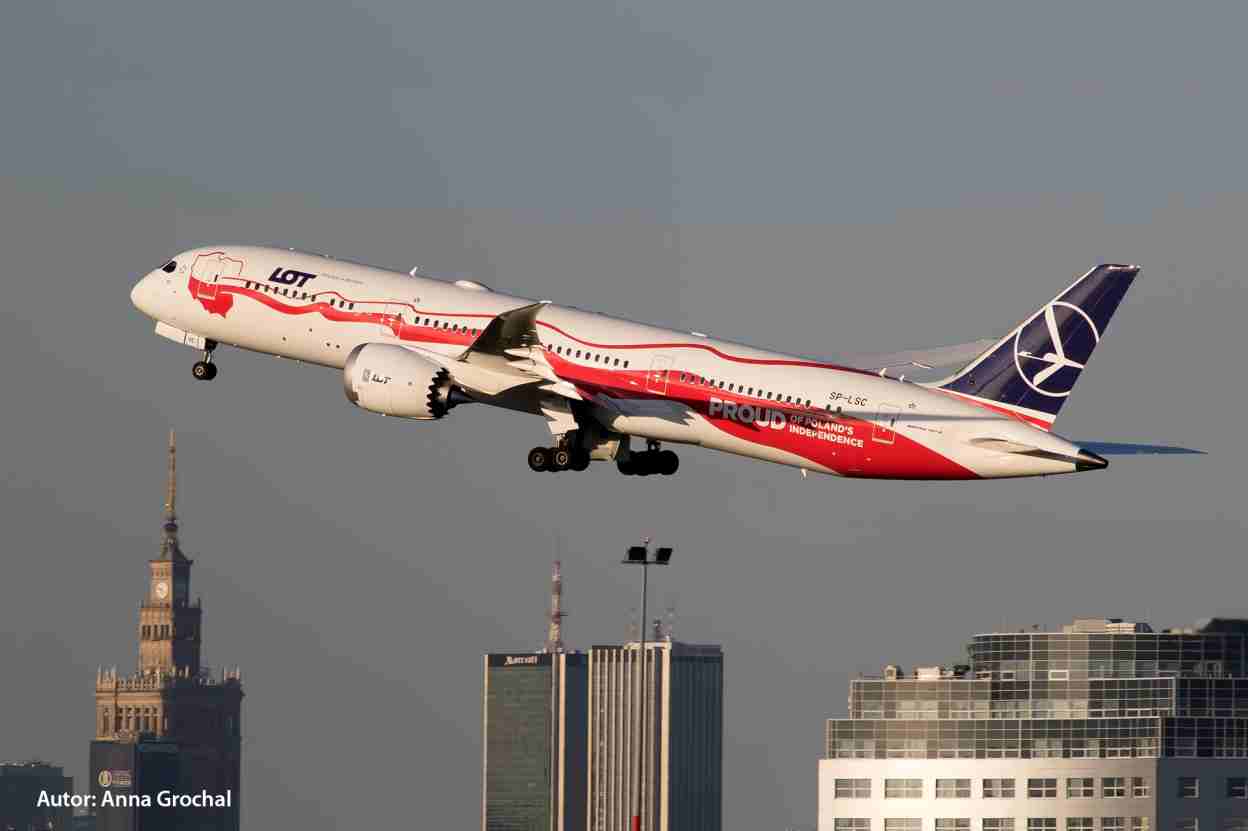 The first day of July was a special date for travel lovers. LOT resumed its first international flights since the suspension of passenger flights in mid-March. Our carrier is also expanding its range of destinations by adapting the schedule to current administrative regulations. As of the July date, LOT's flight route network will include the first long-haul flights to Canada, South Korea and Japan, as well as flights to the UK, Albania, Montenegro and Ukraine.
The first passengers flew on board LOT planes to Berlin, Amsterdam, Düsseldorf, Barcelona, Prague, Budapest, Vilnius, Kyiv, Dubrovnik and Split yesterday. As of today, they will be joined by travellers flying to Vienna and Oslo. From July 3rd, the summer campaign #SummerWithLOT begins and passengers can start planning their trips outside Europe as well. In accordance with the current administrative regulations, LOT's passenger flight schedules will be extended to the new destinations as of July. Our flight carrier will take passengers to three cities in North America and Asia:
Toronto – from three to seven times a week from July 1st;
Seoul – from two to five times a week from July 3rd;
Tokyo (Narita airport) – from two to three times a week from July 3rd.
All long-haul flights will be operated from Warsaw's Chopin Airport. In addition, LOT will also launch a Budapest-Seoul connection, offered once a week, from July 20th. Tickets for long- haul flights are now available in the booking systems and on lot.com.
"Despite the pandemic restrictions in effect, we are expanding our flight network route from week to week, complementing the resumed domestic and international flights with popular holiday destinations and now also with long-haul flight connections. The first sales' figures show that Poles want to go on vacation and will be happy to spend their time abroad. Within a week from the start of the #SummerWithLOTcampaign, the biggest summer campaign in the history of LOT Polish Airlines, we sold over 130,000 seats to individual passengers and tour operators. Many flight connections have already been sold out, and we plan to increase the frequency on selected routes. At the same time, there is great interest in new connections, which we have not offered so far from Warsaw," says Michał Fijoł, LOT Polish Airlines Board Member, Chief Commercial Officer.
This is not the end of the new flight routes in the LOT network. Four short-haul flights will also return to the schedule in July:
to London (London-Heathrow airport) – once a day from July 15

th

to the end of July, twice a day beginning in August;

to Tirana – twice a week from Warsaw from July 4

th

, once a week from Gda

n

sk and Katowice from July 5

th

;

to Montenegro – four times a week from Warsaw to Podgorica from July 4

th

, twice a week from Warsaw to

Tivat

from July 4

th

, once a week from Pozna

n

to Podgorica from July 9

th

;

to Ukraine – twice a day from Warsaw to Kyiv-Boryspol

from July 1

st

and from Warsaw to Odesa from July 15

th

.