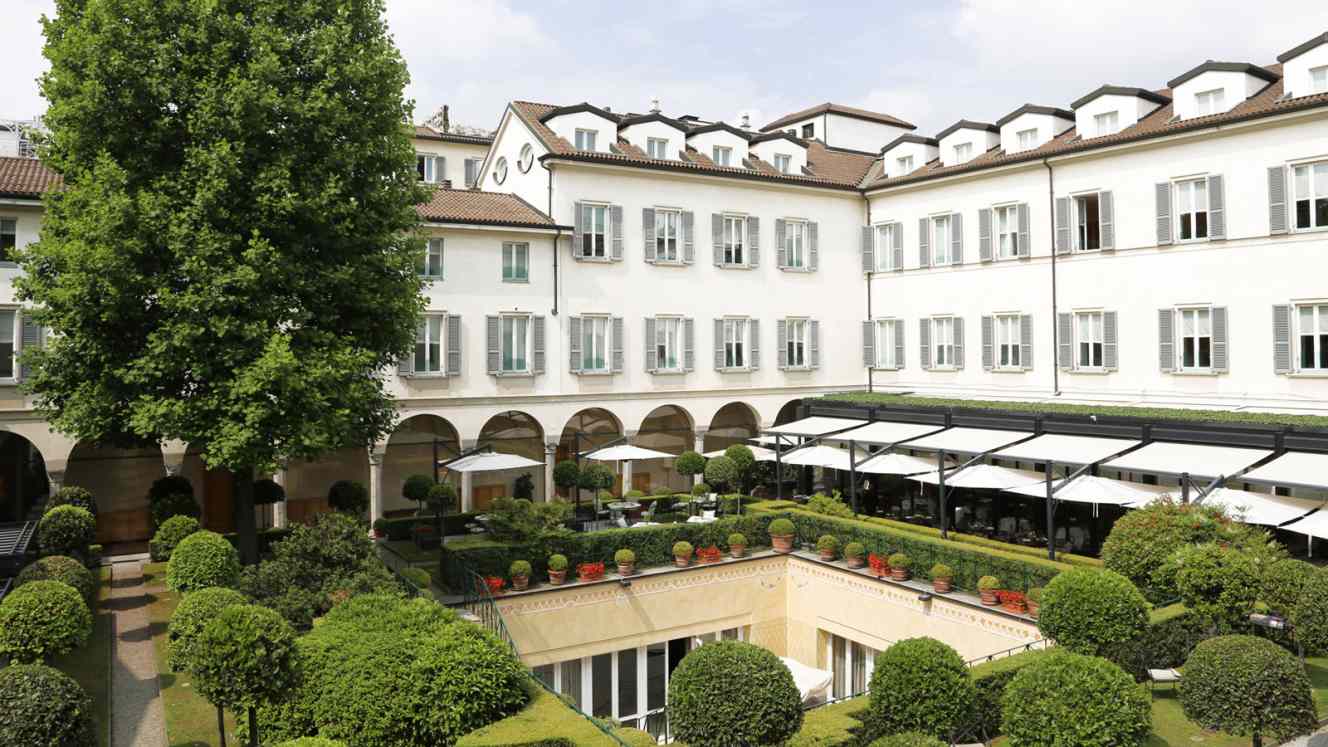 Four Seasons Hotel Milano will reopen from July 1, 2020, allowing guests and locals to reconnect with their loved ones in the heart of Milan's most fashionable neighbourhood.
Housed in a former 15th-century convent, the Hotel is a timeless and peaceful sanctuary steps away from Milan's landmarks and the city's world-leading fashion houses, providing the perfect location to enjoy Milan and explore some of Italy's most scenic destinations.
"We look forward to welcoming guests back to the Hotel, where they can unwind and be pampered with our legendary Four Seasons service. We may be living in unprecedented times but we remain as passionate as ever, with an enthusiastic team dedicated to looking after our guests with utmost care and warm Italian hospitality," affirms Andrea Obertello, General Manager of Four Seasons Hotel Milano. "We are fortunate to be able to offer guests an exceptionally secluded location steps away from the city's Fashion District, and only one hour away from the picturesque landscapes of Lake Como and the vineyards of Franciacorta. Our guests can relax in our Garden, reconnect with friends over an aperitivo or a gelato, and indulge in the Italian cuisine of Chef Fabrizio Borraccino. We are also delighted to offer a new delivery and takeaway service from July 1 that will allow locals to enjoy La Veranda's signature dishes and our iconic Four Seasons aperitivo in the privacy of their homes."
Inspired by the authentic tastes and flavours of Italy and the Mediterranean Sea, Executive Chef Fabrizio Borraccino's new summer menu includes lobster fusilloni (giant fusilli pasta) with pumpkin flower, courgettes and ricotta, and starflower ravioli with butter, sage and lemon. To add a twist of Italian mixology to the dining experience, dishes can be paired with a range of exciting creations by Bar Manager Luca Angeli. His Passion Spritz, made of elderflower soda and passion fruit, marries particularly well with snapper served with marinated courgettes, radish and spinach. In summer, the Hotel also opens its private garden for small social events and celebrations, such as birthdays and graduation parties, organised by the Catering and Events Team following stringent hygiene protocols.
Guests looking to relax and unwind can visit the Hotel's stylish Spa designed by Patricia Urquiola. Equipped with a 24-hour fitness centre and an indoor swimming pool with 19th-century vaulted ceilings, it offers beauty and rejuvenating treatments using some of the finest skincare products available. After a day's sightseeing, guests can enjoy a swim, unwind by the pool on comfortable sun loungers, which are spaced to respect social distancing, or relax in the Spa Suite with a unique treatment for two. Spa Suite packages include aromatherapy, massages and private use of the whirlpool tub.