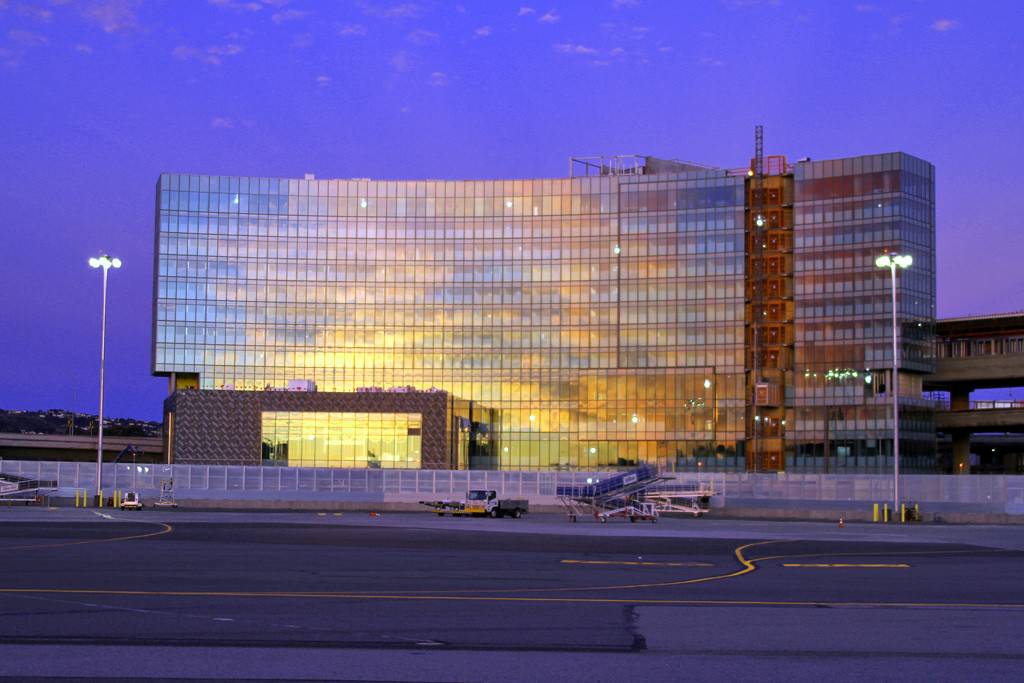 The San Francisco International Airport (SFO) announced that its on-airport hotel, the Grand Hyatt at SFO, has earned "Gold" certification from the Leadership in Energy and Environmental Design (LEED) program developed by the U.S. Green Building Council. The facility, which remains open for essential travel, achieved the newest LEED v4 Gold certification under the Hospitality rating system. The Grand Hyatt at SFO scored high marks for access to transit, efficient use of water resources, and energy performance.
"Our goal for the Grand Hyatt at SFO was to create a new benchmark for hospitality," said Airport Director Ivar C. Satero. "At the same time, we continued our tradition of leadership in sustainable building design and construction. This LEED Gold certification is a tribute to the dedicated team that created this facility."
Grand Hyatt at SFO's operations reflect the sustainability missions of both Hyatt and the San Francisco Airport Commission. SFO has set a goal to become the world's first Zero Net Energy (ZNE) airport campus by 2021, and the property is in line with this goal with a ZNE capable design. Grand Hyatt at SFO is 26% more energy efficient than a baseline hotel, and the property generates 133,000 kWh of energy annually with roof-mounted photovoltaic panels.
Highlights of the property's water sustainability efforts to save 6,700,000 gallons of water each year include the installation of water-efficient systems including cooling towers with state-of-the-art water flow controls, efficient flush toilets, low-flow faucets and showerheads, as well as Energy Star®–rated ice machines. Additional sustainability endeavors include the use of regionally sourced building materials, recycled content used in building construction and furniture, and much more.
Design-Build, Project Management, and Sustainability/LEED Consultant teams for the Grand Hyatt at SFO project were as follows:
Builder: Webcor Builders
Designer: Hornberger + Worstell / ED2 International, Joint Venture
Project Management: PGH Wong Engineering, Inc. / MCK Americas, Inc., Joint Venture
Sustainability/LEED Consultants: Urban Fabrick, Inc. and Enpowered Solutionsv