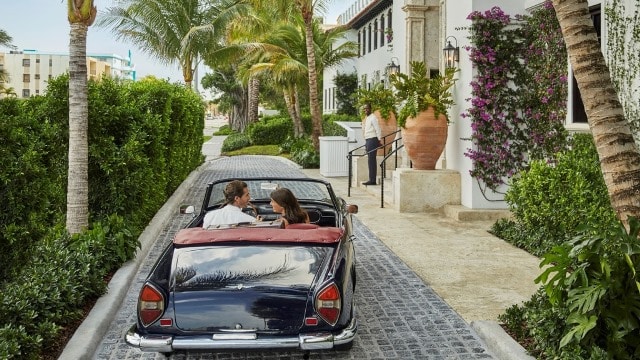 Four Seasons Hotel and Residences at The Surf Club announces the reopening of its legendary oasis, a place that celebrates imagination and the appeal of unlimited possibility — inclusively and without pretence.
As the Hotel continues to navigate the new normal, it has taken great measures to ensure guest, resident and employee safety, comfort and security.
Employees will continue to wear masks and other protective equipment, as recommended by the Centers for Disease Control (CDC). The Hotel is also encouraging guests to wear masks when travelling and while in public areas of the Hotel. Private transportation is recommended to and from the property, which can be arranged by the Guest Services team. Upon arrival, all guests will adhere to a temperature check and will be asked to wear, or present, a wristband throughout the duration of their stay. The temperature test does not and will not collect or store any biometric identifier or other personal information, and the property will not record any image or result of the test. Additionally, as the Hotel continues to proceed with social distancing measures, all guests are to remain 6 feet (approximately 2 metres) apart from others.
Throughout the reopening, Four Seasons Hotel and Residences at The Surf Club will continue to abide by all recommendations of County Mayor Carlos A. Giménez of Miami Dade-County. As such, guests may experience changes in facilities and services in order to follow enhanced guidelines.