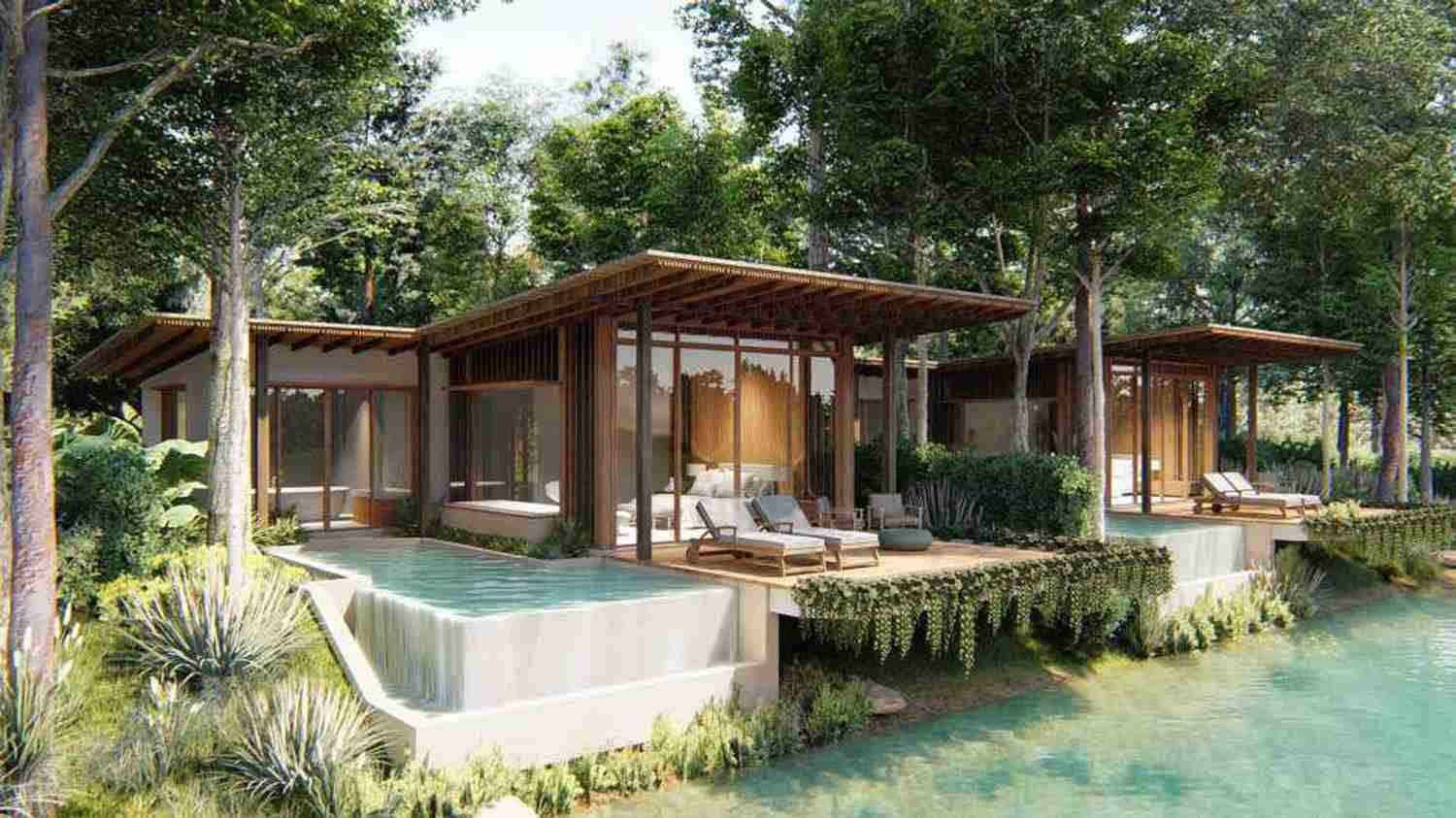 Bangkok-based developer Montara Hospitality Group (MHG) has announced the development of a wellness resort in Phuket, which will be completed in 2022. MHG is investing over THB 6,600 million (USD 220 million) in the development of Tri Vananda, envisioned to become Asia's largest and most comprehensive wellness residential community.
Occupying 230 acres (93ha), Tri Vananda will feature 298 villas, anchored by wellness facilities specializing in alternative wellness medicine. It is set on a sprawling hillside with lakes and verdant gardens, 20 minutes away from Phuket International Airport.
Residential villas range from two- and three-bedroom units, sized from 270 to 750 sq m (2,906 to 8,073 sq ft). The villas are designed by Habita Architects and Arsom Silp Institute of the Arts and will be launched for sale in July 2020.
Wellness amenities include consultation rooms, physiotherapy and TCM treatment rooms, a cognitive health centre, and facilities for health diagnostics aimed at treating residents and guests with tailored programmes.
There will be a spa on the lake, with thermal rooms, relaxation areas, a hammam, and private spa suites, and a fitness centre with a 50m swimming pool, gym, sauna, juice bar and lake pier for recreational water sports.