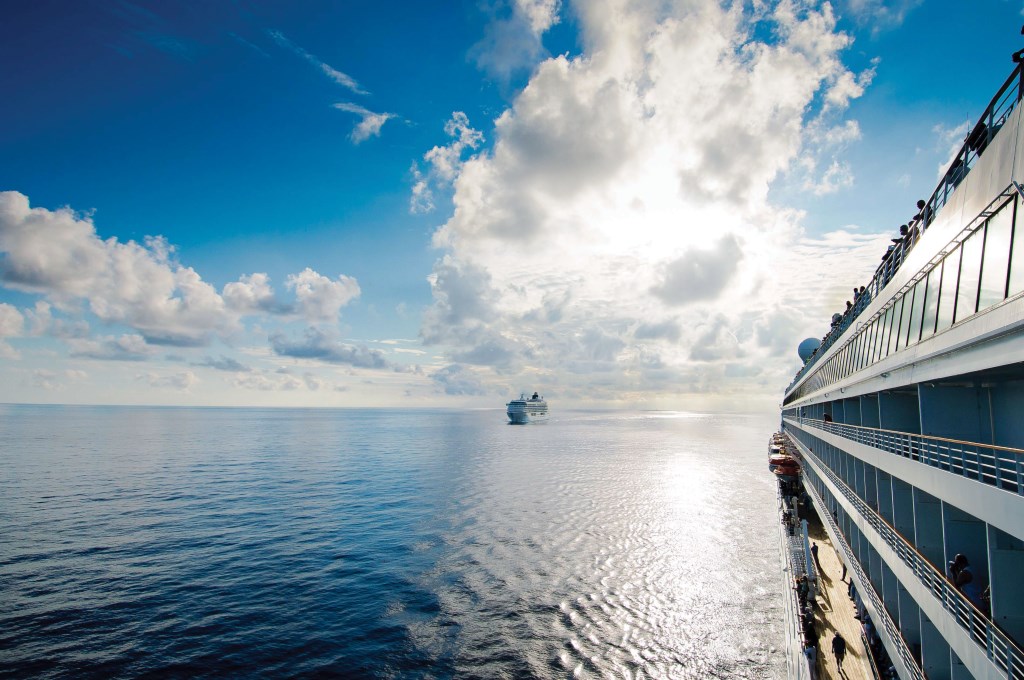 Global travelers can now look ahead to a world of luxury voyages aboard the award-winning Crystal Serenity, as Crystal Cruises opens her 2023 itineraries for booking today. In 2023, the ship will sail individual voyages of seven to 23 nights, as well as a full World Cruise offered with 140-, 128- and 119-night options, and combination sailings of up to 100 nights without repeating ports. Enhancing the roster of sailings that spans from the South Pacific to St. Barts, the Black Sea to Boston, and the Mediterranean to Miami is the added incentive of Crystal's new Easy Book program, which offers reduced deposits and waived admin fees for all new bookings made through June 30, 2020.
"At a time when so many travelers are eager to return to exploring and seeking out new experiences and cultures, we're happy to offer more than three full years of global itineraries to inspire their next journeys," said Carmen Roig, Crystal's senior vice president of marketing and sales. "The anticipation of an incredible vacation is one of the best parts of travel – the wonder about places one has never seen or the way that favorite destinations pull at the heart to return. The 2023 voyages planned for Crystal Serenity encompass all of this and are designed to inspire that sense of joyful anticipation for our guests."
Highlights of Crystal Serenity's 2023 deployment include:
Wild Kingdoms & Exotic Discoveries World Cruise, embarking January 11 – 140 nights in total from Miami, with alternative disembarkation options in Venice and Athens for 128- and 119-night itineraries, respectively. The epic voyage visits 73 destinations in all, including five maiden ports and 19 overnights across 40 countries on six continents – with a focus on the world's greatest wonders and UNESCO World Heritage Sites. Destinations range from the South Pacific and Papua New Guinea to Myanmar, the Seychelles, African safaris and Egypt's ancient wonders.
A connoisseur's collection of the Black Sea, Mediterranean and Western Europe, embarking May 10 through September 16 – Layer upon layer of rich artistic and cultural heritage waiting to be explored in Italy, Greece, Spain and Portugal, plus sojourns through the Black Sea calling in Bulgaria, Romania, Georgia and Turkey; along the Dalmatian Coast to Croatia and Montenegro; the romantic ports of Iberia.
Autumn beauty in New England & Canada, embarking September 27 through October 28 – When the famed foliage of the region reaches peak brilliance, these sailings explore bastions of American history in places like Newport and Bar Harbor, the majestic forests and wilderness trails that cloak the coastline, and the contrasting big city life found in Manhattan, Boston and Québec City.
Caribbean island escapes, embarking November 5 through December 22 – For the ultimate luxury warm winter retreats, sailing from one sun-kissed shore surrounded by turquoise waters to another, each with its own culture, character and warm hospitality. Boutique ports like St. John, St. Barts, Antigua, St. Kitts, St. Maarten and others offer travelers a balance of chic shops, quaint villages and opportunities to stay active outdoors, while the reefs of Honduras and Belize call are perfect for snorkeling and diving.
Fares for Crystal Serenity's 2023 sailings begin at $2,299 per person. Crystal Symphony's 2023 deployment will be announced in July.