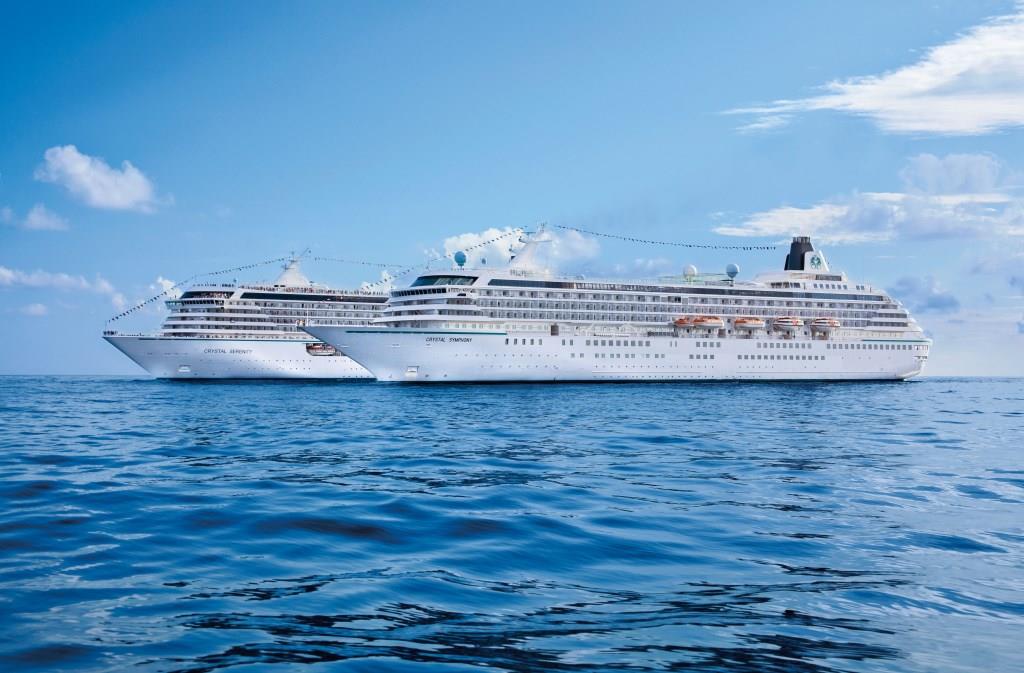 Today, Crystal is implementing a new Crystal Voyage Assurance policy for select 2020 and 2021 sailings. The new policy offers an added layer of assurance in the event that unforeseen travel restrictions require significant changes to set itineraries – either embarkation or disembarkation port and/or more than 30 percent of the published ports of call – allowing guests seven days, from the date of Crystal's communication of revised itinerary, to cancel for a full 100 percent cruise fare and port charges refund. The policy is designed to provide travelers with additional peace of mind as they plan upcoming voyages for the end of the year and early 2021. As always, Crystal will curate alternative enriching and attractive destinations should any port restrictions necessitate itinerary changes.
Crystal Voyage Assurance applies to new and existing bookings on Crystal Symphony and Crystal Serenity for departures from November 2020 through April 2021, including itineraries in the Middle East, Asia, Africa, the Mediterranean, the Caribbean and the 2021 Full World Cruise and all of its segments (including the final segment, which departs in May 2021).
The new policy adds to Crystal's robust selection of programs that offer guests flexibility and savings options to navigate travel planning during the current environment including:
The Crystal Confidence program is applicable to all 2020 sailings with reduced deposits and revised cancellation schedules, allowing guests to cancel up to seven days prior to sailing for a 100 percent Future Cruise Credit;
The Easy Book program includes reduced deposits and waived administrative fees for all new bookings made through June 30, 2020. The program applies to all Crystal experiences in 2021, 2022 and 2023. The reduced deposit of 15 percent of the total cruise fare (normally 25 percent) and waived administration fee (granting guests a 100% refund of deposit if they need to cancel prior to Crystal's standard cancellation schedules) allow travelers to plan ahead without the risk of losing any of their deposited money should their travel plans change;
The Crystal Assured Savings program invites travelers to make an open booking non-refundable deposit of just $500 per person by June 30, 2020, to lock in an additional savings of 2.5 percent — that's an extra savings from $50 to over $6000 or more, depending on sailing and category — for any seven-night or longer itinerary on the Crystal Experience of their choice in 2020, 2021 or 2022. Guests have until March 31, 2021 to select their preferred voyage. The additional savings of 2.5 percent is on top of other Crystal special savings that may apply including Two-for-One fares, Book Now Savings, Crystal Society Savings, Early Final Payment Savings, Back-to-Back Savings, Combination Voyage Savings and available future cruise credits.
With 30 years of cruising to the far reaches of the world, Crystal has a long tradition of implementing and maintaining the highest health and safety policies at sea. While our fleet is paused, the Crystal team is developing new procedures and policies that will support all public health and regulatory requirements and ensure that our guests' vacations continue to be not only relaxing and pleasurable but safe and healthy. Details of these new measures and initiatives will be announced soon.
Additionally, the inherent design of Crystal ships maximizes personal and public space, offering plenty of options for those who choose to keep a healthy distance during their voyage. All Crystal ships across the fleet including Ocean, River, Yacht and Expedition offer nearly double the space per person than ships of a similar size, which is among the highest space ratios in the industry and will be further augmented through the new measures we will be implementing. Further, Crystal Endeavor and Crystal's River ships are all-suite, featuring all-balcony suites and most staterooms on our two Ocean ships feature private verandas for fresh airflow.
Our guests' and crews' safety is our number one priority and we will resume service only when our expert team as well as global health and government authorities indicate that it is safe to do so.
Crystal Expedition Cruises has postponed the launch of its luxury expedition ship, Crystal Endeavor.