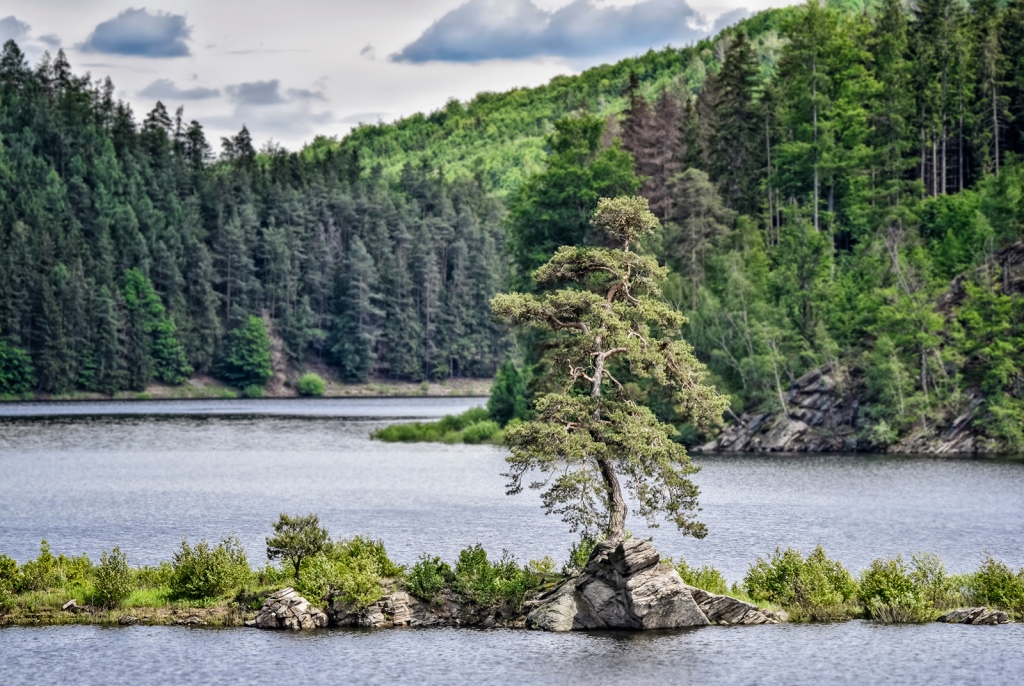 This title is awarded for the 10th consecutive year following the results of online voting. The prestigious title of the European Tree of the Year is heading to the Czech Republic. With a gain of 47,226 votes, the pine called Guardian of the Flooded Village left the other rivals far behind.
The silver medal goes to Croatia, where Gingko from Daruvar obtained 28,060 votes, close behind in third place the Russian Kalmykia can celebrate, the local Lonely Poplar ended up with 27,411 votes. A total of 285,174 votes were cast during the popular contest this year. Closure of the European borders has moved the announcement of the results to the internet, the final order and video of the announcement can be found at www.treeoftheyear.org.
The announcement of the results, which traditionally takes place in the European Parliament in Brussels, went online this year. "We wondered how to convey the joy of the results to sixteen European communities. Finally, we combined the tree stories and personal testimonies of the first three finalists into a video that can now be watched and shared among tree fans across borders," summarizes Josef Jary from the Environmental Partnership Association, the contest organiser.
The 350-year-old pine (The European Tree of the Year 2020) grows on the rocky headland of the dam. Its story relates to the flooded village of Chudobín, which ceased to exist due to the construction of a dam. According to a legend narrated by locals, a devil sat under the pine in the night and played the violin. However, it is much more likely that they were hearing the strong winds blowing over the valley. This pine tree is not only an important landmark but also an impressive testimony to its high resistance to climate change and human impact.
The contest was organised by the Environmental Partnership Association and the European Landowners' Organisation under the auspices of MEPs Ludek Niedermayer and Michal Wiezik.