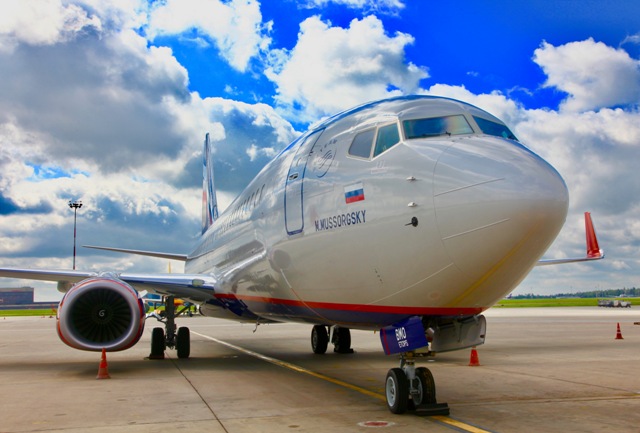 Aeroflot has adjusted its schedule of flights from Moscow. Aeroflot will continue to operate flights from Moscow to the following destinations in Europe: Amsterdam, Berlin, Brussels, Bucharest, Dublin, Geneva, London, Madrid, Paris and Rome.
Following the decision by Russian authorities to halt flights between Moscow and Dubai, from 23 March one flight will operate daily on this route.
From 29 March, Aeroflot will continue to operate flights to the US only between Moscow and New York.
Aeroflot is working hard to help Russian citizens return home. We ask all passengers holding tickets for cancelled flights to regularly check the email associated with the booking, or check the booking on the Aeroflot website, or contact the airline directly to make changes. Passengers (Russian citizens) holding tickets for later dates on routes where service is being suspended are requested to contact the airline as soon as possible to rebook their flight on the earliest operated regular or charter flight.
Aeroflot is reducing flight frequencies to Yerevan and Minsk through 30 April inclusive:
— SU 1964/1965 (**SU1864/1865) (regular schedule; **flight number will change from 29 March)
— SU 1860/1861 (regular schedule)
— SU 1830/1831 (regular schedule)
— SU 1832/1833 (regular schedule)
— SU 1840/1841 (18-23 March)
The airline is reducing flight frequencies to Paris through 16 April inclusive:
— SU 2452/260 (**SU2042/2043) and SU2460/2461 (**SU261/2453) (regular schedule; **flight number varies depending on day of the week)
Aeroflot is reducing flight frequencies to Dubai through 23 April inclusive:
— SU 520/521 (daily from 20 March)
The airline is reducing flight frequencies to Bishkek through 30 April inclusive:
— SU1882/1883 (21, 22, 23 March)
Aeroflot is reducing flight frequencies to Osh:
— SU 1894/1895 (21, 22, 23 March)
Aeroflot is reducing flight frequencies to Brussels through 18 April inclusive:
— SU 2168/2169 (daily from 20 March)
— SU 2618/2619 (20 to 26 March)
Aeroflot is reducing flight frequencies to Amsterdam through 18 April inclusive:
— SU 2550/2551 (daily from 20 March)
The airline is reducing flight frequencies to Berlin through 15 April inclusive:
— SU 2312/2313, SU 2316/2317 (daily from 20 March)
— SU 2568/2569, SU 2684/2685, SU 2314/2315 (20 to 25 March)
— SU 2318/2319 (20 to 28 March)